Bow - Police Officer
This job is currently closed. Please check our
Current Jobs
.
---
Job Announcement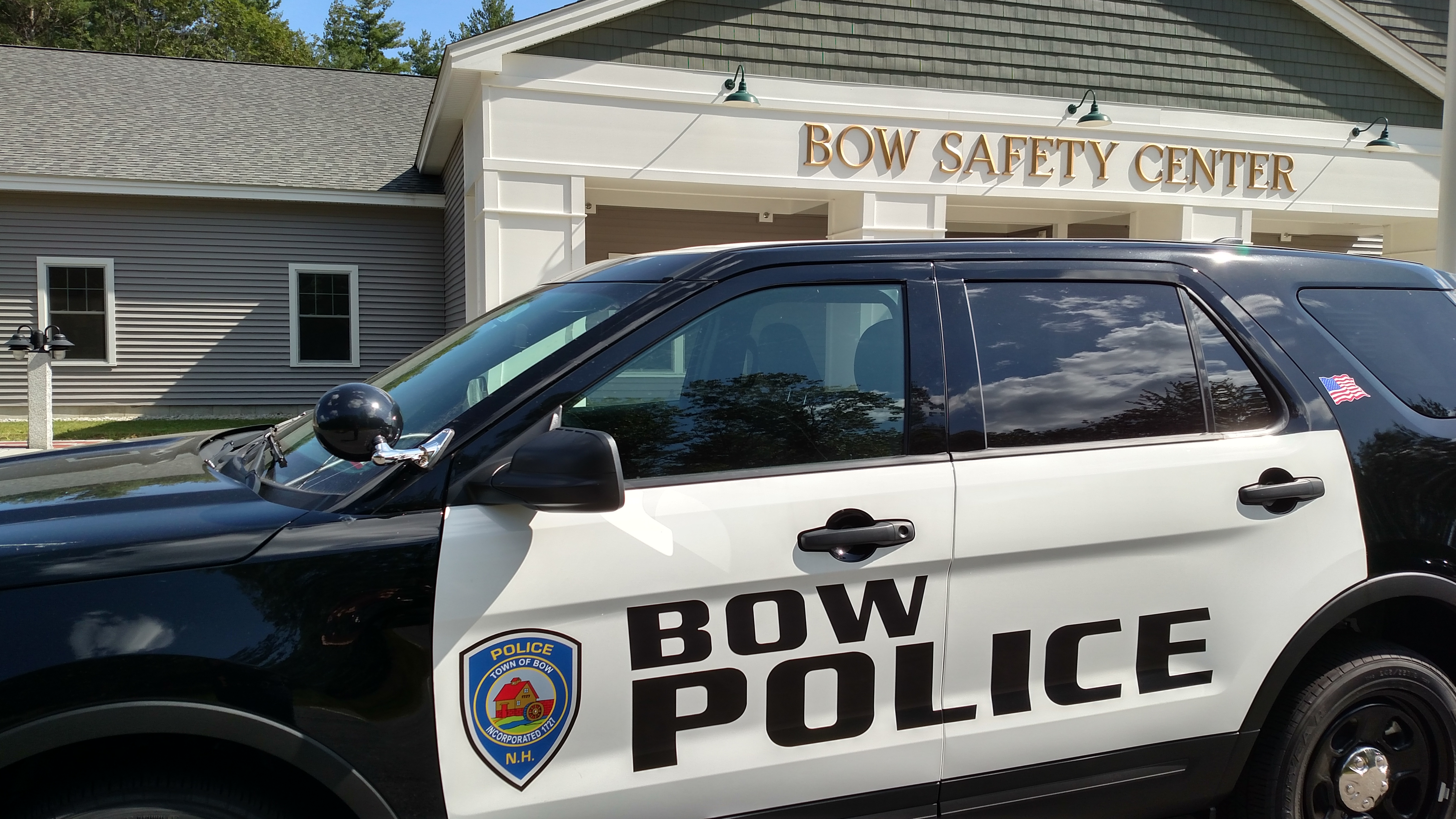 BOW POLICE DEPARTMENT
Now Accepting Applications For
FULL TIME POLICE OFFICER
CERTIFIED OR NON-CERTIFIED
The Town of Bow Police Department is seeking an intelligent and motivated person who possesses good writing skills, communication skills, likes to work with people to solve community problems, motivated, and confident, to join our team and be involved in a progressive and community oriented department.
The candidate selected will perform traffic duties, investigations, crime prevention and community involvement assignments. The Department is looking for a hard working individual that can provide the highest quality of safety services, while maintaining the highest degree of courtesy and professionalism, assuring fair and equal treatment for all.
OPENING DATE: Wed, October 24, 2018
CLOSING DATE: Friday, November 2, 2018 @ 12:00 PM
Anticipated hiring date of December 2, 2018
Go onto PoliceApp.com for the job posting and further requirements.
The Bow Police Department is an Equal Employment Opportunity Employer
Application and Documentation
To apply for the position you must complete the Town of Bow Application through www.policeapp.com. The Town of Bow, New Hampshire police department is accepting applications for the position of full time Police Officers. These applications are kept on file for one year. You must download and print the Certificate of waiver located under the APPLY NOW BUTTON and bring with you at the date of physical agility testing (TBD). You will also need to upload a copy of your Resume and Cover Letter.
Additionally, copies of the following must also be included with your application: birth certificate, high school diploma or equivalent, driver's license, and DD Form 214 (certificate of discharge from military active duty, if applicable).
Minimum Requirements
Minimum age of 21 at the time of application closing date.
High School Graduate or equivalent
U.S. Citizen
Must possess a valid driver's license.
Physical agility test, oral exams, medical exam, polygraph exam.
Extensive background investigation.
Psychological exam
Full time certified police officer(s) are preferable (preference will be given to current full time certified officers).
Physical Agility Test
Upon successful processing of your application, you will receive an e-mail with the date and time of the Physical Agility Test. The Bow Police Department starts the process with the Physical Agility Test. The e-mail you provided on the application will be the only correspondence you will receive notifying you of the Physical Agility Test. The Physical Agility Test date may also be indicated on the Physical Fitness Assessment Waiver Form.
Applicants must complete and review the 1) Physical Fitness Assessment Waiver, 2) Physical Agility Test Standards (NH PSTC), and 3) Medical Clearance Report. All three completed and reviewed forms are required to be submitted at the Physical Agility Test in order to participate. These forms are located on www.policeapp.com.
No one will be allowed to participate in the Physical Agility Test without the completed Physical Fitness Assessment Waiver, Medical Clearance Form, and positive identification. After completion of the Physical Agility Test you will receive the date and time for the Oral Interview.
Pay/Benefits
Wages $47,174 - $57,425
Health insurance –individual and family plans and buyouts are available
Dental insurance
Tuition reimbursement
11 holidays
Vacation time
Sick time
Shifts: Officers typically work a 4/3 schedule.
Retirement – New Hampshire Retirement System – 25 years of service, minimum age – 50.
Uniform and equipment provided by the department.
Notes: The phases listed above are intended to serve as a general guideline for informational purposes only. Advancing from one phase to the next or within a phase does not necessarily mean you have passed the previous activity, evaluation, or test.
Please direct questions regarding this position to gkenison@bownh.gov
Jobs close at 11:59 PM (Eastern) on the deadline date specified, or when the position capacity has been met, or unless otherwise specified in the announcement. If the deadline date is not specified in the announcement, the agency has sole discretion on setting the deadline and jobs may close without notice. It is the applicant's responsibility to thoroughly read and understand the deadline requirements and capacity limits as outlined by the agency.
×
Get Real-Time Job Alerts!
Join our mailing list to receive up-to-the-minute job alerts, exam notifications and more: