Voorhees Police Department

Chief
Louis Bordi
Address
1180 White Horse Rd
Voorhees NJ 08043
Phone
(856) 428-5400
Website
https://www.vtpd.com/
---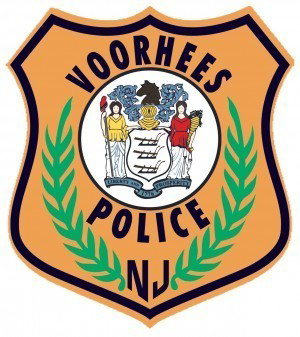 VOORHEES POLICE DEPARTMENT
The Voorhees Township Police Department is a Law Enforcement Agency that is dedicated to the protection of life, property and the Constitutional rights of all our citizens. The Department will strive to enhance the quality of life, preserve the peace, reduce fear and provide for a safe and secure environment for the people who live, work, and visit our community.
About Voorhees Township
Voorhees Township is a township in Camden County, New Jersey and is a suburb of the Greater Philadelphia Metropolitan Area. Voorhees Township was incorporated as a township by an act of the New Jersey Legislature on March 1, 1899, from portions of Waterford Township.
The 2010 United States census counted 29,131 people, 11,470 households, and 7,433 families in the township. The population density was 2,534.9 per square mile (978.7/km2). There were 12,260 housing units at an average density of 1,066.8 per square mile (411.9/km2). The racial makeup was 71.77% (20,908) White, 8.70% (2,534) Black or African American, 0.15% (44) Native American, 16.13% (4,700) Asian, 0.04% (11) Pacific Islander, 0.84% (246) from other races, and 2.36% (688) from two or more races. Hispanic or Latino of any race were 3.43% (998) of the population.
Of the 11,470 households, 30.0% had children under the age of 18; 53.8% were married couples living together; 8.2% had a female householder with no husband present and 35.2% were non-families. Of all households, 29.8% were made up of individuals and 12.8% had someone living alone who was 65 years of age or older. The average household size was 2.47 and the average family size was 3.14.
22.1% of the population were under the age of 18, 6.8% from 18 to 24, 24.4% from 25 to 44, 30.1% from 45 to 64, and 16.5% who were 65 years of age or older. The median age was 42.6 years. For every 100 females, the population had 90.5 males. For every 100 females ages 18 and older there were 86.8 males.
The Census Bureau's 2006-2010 American Community Survey showed that (in 2010 inflation-adjusted dollars) median household income was $82,146 (with a margin of error of +/- $6,405) and the median family income was $107,000 (+/- $4,910). Males had a median income of $72,430 (+/- $6,605) versus $51,322 (+/- $2,170) for females. The per capita income for the borough was $44,169 (+/- $2,717).
Voorhees Township is an Equal Opportunity Employer