Dauphin County, Pennsylvania Chiefs of Police Association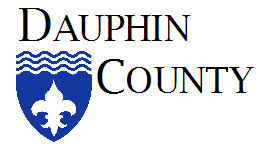 PoliceApp has partnered with the Dauphin County Chiefs of Police Association (DCCPA) to offer regionalized testing and recruitment. All agencies are Equal Opportunity Employers.
How It Works
Pay one fee + Take one physical assessment + Take one written exam = Valid test results for 12 months
Your twelve-month application eligibility period begins on the date you take the written exam. During this 12-month period, you may apply for any position advertised by a department participating in the DCCPA program, provided you meet that department's minimum score requirements, as well as any other department-specific prerequisites.
---
Upcoming Exams
There are currently no scheduled exams. Please check back soon.
Have a question about the exam? Click HERE first to read the Frequently Asked Questions-many of your questions will be answered there!
Value
A single application fee of $70 covers your fee for a standardized written exam, physical assessment and all PoliceApp processing fees when you submit an application to a participating department.
Disclaimer
Neither DCCPA nor PoliceApp can control how many departments will recruit over the course of any given twelve-month period. A minimum number of open positions cannot be guaranteed. Each department is responsible for its own hiring standards, prerequisites, and hiring timeline. No additional charges will be assessed by PoliceApp during the twelve-month eligibility period. All agencies are Equal Opportunity Employers.
---
Participating Departments