Jamestown - Police Officer
This job is currently closed. Please check our
Current Jobs
.
---
Job Prerequisites
---
Job Announcement

POLICE OFFICER
The professional modern police officer must be prepared for a variety of work assignments and challenges. Policing today requires that you be part of the community and work at resolving real world problems and meeting people. If this describes what you are seeking in a career, I encourage you to apply to the Jamestown Police Department.
The Department is made up of fourteen full-time sworn officers and an additional six civilian support staff. We provide a full range of police services to the community of Jamestown which has a population of nearly 5,500 residents.
The Jamestown Police Department is committed to providing the most professional police services; where the citizens we serve are treated with respect and dignity; where all employees have an opportunity to contribute, learn, receive recognition for accomplishments and be involved in their own personal and professional development; where we constantly evaluate and improve our efforts to enhance public safety while actively engaging the community.
The Jamestown Police Department offers a competitive salary, pension plan and benefits package. If you are looking for a career that offers job diversity, opportunity for advancement and gratification from helping others, apply now.
Downloadable Forms:
Required Authorization & Release Forms - MUST be completed & signed
Application Qualification:
US Citizen
Minimum age 18 years
Valid motor vehicle operator's license
Must have no felony or misdemeanor arrests and/or convictions
Must have tact and ability to communicate wit people and be able to take command of a wide variety of situations, some of them life-threatening
Application Procedures:
Online application submission via PoliceApp.com
Physical agility examination - You must schedule a test at https://www.fit2serveri.com
Written examination:
Oral interview
Background investigation
Psychological examination
Physical medical examination
Conditional offer of employment
Attendance and completion of RI Municipal Police Training Academy
Successful completion of the Field Training Program
Probationary period of one (1) year
Appointment as permanent police officer
Police Officer Information:
Annual Salaries (as of 07/01/21)
First Probationary Year: $40,000.00
Third year: $53,089.48
Fourth Year: $68,095.67
Additional Information:
The workweek consists of a rotating schedule of four days on and two days off. There are twelve paid holidays, five paid personal days, and vacation days as follows:

1 to 4 years: 14 working days
5 to 9 years: 18 working days
10 to 14 years: 23 working days
15 to 20 years: 26 working days
21 and 22 years: 27 working days
23 and 24 years: 28 working days
25+ years: 30 working days

Medical, Dental, and Prescription coverage with a 20% employee co-pay
Clothing replacement and maintenance allowances
Longevity incentives
Pension Plan: 60% after 25 years, up to a maximum of 75%
Liability and Life Insurance
Application Instructions:
Read the entire application form completely.
The application must be typed (type into the form fields where indicated).
Answer all the questions contained in the application truthfully. If a section does not pertain to you, put N/A (not applicable). Incomplete applications will be rejected.
You must submit a copy of the following documents with this application form:

Birth certificate OR naturalization papers
Motor Vehicle operator license
College transcript (if applicable)
Rhode Island Police Academy Certification OR POST Academy Certification (if applicable)
Military discharge papers (if applicable).
Authorization & Release Forms
Physical Agility Certification Form (from Fit2Serve)
The Jamestown Police Department is an equal opportunity employer.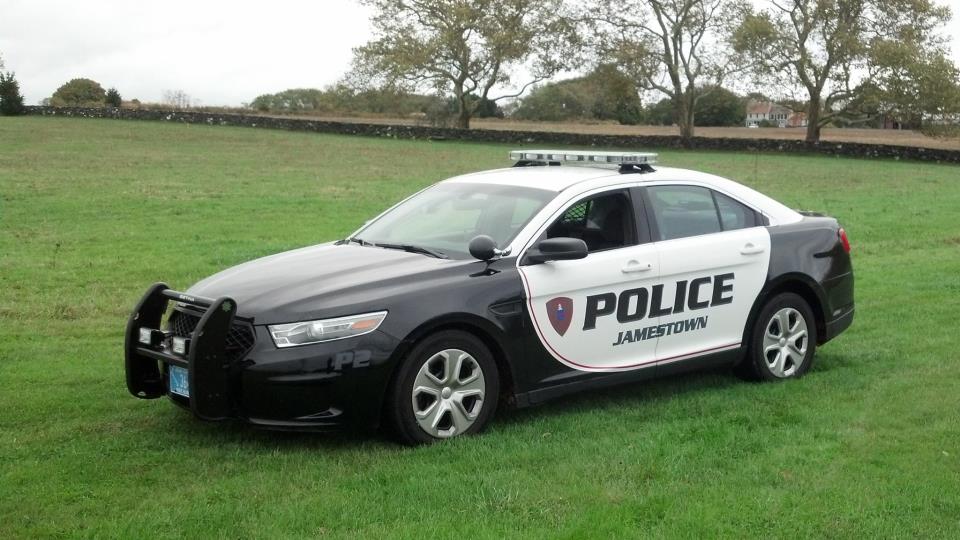 Jobs close at 11:59 PM (Eastern) on the deadline date specified, or when the position capacity has been met, or unless otherwise specified in the announcement. If the deadline date is not specified in the announcement, the agency has sole discretion on setting the deadline and jobs may close without notice. It is the applicant's responsibility to thoroughly read and understand the deadline requirements and capacity limits as outlined by the agency.

Applicants are responsible for checking their email and logging into their PoliceApp, PublicSafetyApp, FireFighterApp or EmployementApp account to monitor for emails, scheduling and process updates.