Conway - Police Officer
Job Overview

| | |
| --- | --- |
| Department | Conway Police Department |
| Type | Entry Level |
| Job Title | Police Officer |
| Deadline | 2/26/2018 11:59 PM Eastern |
| Location | Conway, SC |
---
Job Announcement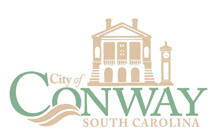 POSITION OPEN
POLICE DEPARTMENT
POLICE OFFICER
Job Posting Date: January 26, 2018
The City of Conway Police Department is currently seeking to fill open Police Officer positions to perform protective service work in the protection of life and property through the enforcement of laws and ordinances. Patrols assigned areas of the City and responds to calls for service; enforces all federal and state laws and City ordinances relating to public safety and welfare, and performs related law enforcement work as required. Monitors property for security, maintains order and public safety, serves warrants, apprehends and arrest criminal suspects and law violators, prepares cases for court and provides court testimony as necessary. Exercises independent judgment and held accountable for law enforcement and operational matters relating to assigned responsibilities and performs under emergency conditions. This position reports to the Patrol Corporal.
General knowledge of the following is required: police methods, practices and procedures; pertinent federal and state laws and municipal ordinances; geography of the City and location of important buildings; and rules and regulations of the Police Department. Must possess the ability to understand and carry out oral and written instructions and to prepare clear and concise reports; ability to deal courteously, firmly and tactfully with the general public; possession of physical agility and endurances and skill in use of firearms and operation of a motor vehicle.
Minimum Experience and Training:
Requires any combination of education and experience equivalent to graduation from high school or GED equivalency and possession of a valid South Carolina driver's license; must satisfactorily complete the South Carolina Criminal Justice Academy (SCCJA) Must maintain required level of proficiency in the use of firearms; maintain physical fitness in accordance with SCCJA standards; and meet and maintain all department and state education requirements for this position; ability to establish and maintain working relationships with associates and the general public.
Entry level pay for this position is: $36,821.00 Trainee
$37,821.00 Patrol Officer
$38,654.00 Senior Police Officer (2 yrs. Experience)
$39,654.00 Senior Master Police Officer (4 yrs. Experience)
Interested persons should submit a Police Department application along with required documents as outlined in the application. Applications may be submitted to Lynn S. Smith, Human Resources Director at PO Box 1075 Conway, SC 29528. Applications may be obtained from the SC Department of Employment & Workforce Center at 200-A Victory Lane Conway, SC, or downloaded from www.cityofconway.com. The deadline to apply for this position is 5:00 PM on Monday, February 26, 2018.
CITY OF CONWAY IS A DRUG FREE AND EQUAL OPPORTUNITY/AFFIRMATIVE ACTION EMPLOYER
Jobs close at 11:59 PM (Eastern) on the deadline date specified, or when the position capacity has been met, or unless otherwise specified in the announcement. If the deadline date is not specified in the announcement, the agency has sole discretion on setting the deadline and jobs may close without notice. It is the applicant's responsibility to thoroughly read and understand the deadline requirements and capacity limits as outlined by the agency.
×
Get Real-Time Job Alerts!
Join our mailing list to receive up-to-the-minute job alerts, exam notifications and more: