City of Hartford - Entry Level Police Officer - Non-Residents
This job is currently closed. Please check our
Current Jobs
.
---
Job Announcement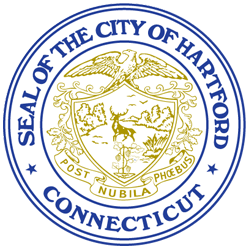 CITY OF HARTFORD - HUMAN RESOURCES DEPARTMENT
invites applications for the position of:
Police Officer
SALARY:

$52,866.84 - $71,480.24 Annually

OPENING DATE:

02/11/19

CLOSING DATE:

04/01/19 05:00 PM

***Application for NON-HARTFORD RESIDENTS ONLY!***


THIS IS THE ENTRY-LEVEL POLICE OFFICER APPLICATION FOR NON-HARTFORD RESIDENTS.

IF YOU LIVE IN HARTFORD, DO NOT PROCEED WITH THIS APPLICATION.
Click HERE FOR APPLYING AS A HARTFORD RESIDENT.

DESCRIPTION:

Anticipated vacancies are in the Police Department. Under supervision, performs law enforcement duties involving the protection of life and property; the prevention of crime and the apprehension of crime suspects; and performs public service duties involving non-criminal calls for service, the preservation of peace and working with the community. Works 40 hours per week on a shift rotation schedule involving weekends and holidays. Performs related work as required.

NOTE: As of the date of this posting, the pay rate for Police Officer Recruits is $49,851.88/year until graduation from the Police Academy. Police Officers with proof of higher education that meet established criteria shall receive Educational Incentive pay upon completion of their probationary period. Salary and benefits are subject to collective bargaining.

KNOWLEDGE, SKILLS & ABILITIES:

The examination process consists of a physical ability test, a written test, and an oral test. To be appointed, candidates must also pass a drug test, a background investigation, a polygraph examination, a psychological examination, an interview with the Chief of Police, a physical examination, and a working test/probationary period of one year (after graduation from the Police Academy). All parts of the examination are designed to determine the ability of applicants to learn and perform the duties of a Police Officer in a multi-culturally diverse environment. This examination and employment process is subject to all federal, state, municipal laws, rules and regulations.

QUALIFICATIONS:

Open to all applicants who meet the following qualifications:

AGE: Must be 21 years of age at the time of application.
CITIZENSHIP: Must be a Citizen of the United States. PROOF OF CITIZENSHIP MUST BE SUBMITTED WITH YOUR APPLICATION. (Acceptable proof includes: US Government or State Government issued Certificate of Birth, Certificate of Citizenship, Naturalization Certificate, or valid US Passport).

EDUCATION: Must possess a High School Diploma from an accredited high school or GED from a state approved program. A COPY OF YOUR HIGH SCHOOL DIPLOMA, GED CERTIFICATE, OR TRANSCRIPT MUST BE SUBMITTED WITH YOUR APPLICATION.

DRIVER'S LICENSE: Must possess a valid driver's license. A COPY OF YOUR VALID DRIVER'S LICENSE MUST BE SUBMITTED WITH YOUR APPLICATION.

PHYSICAL ABILITY TESTING: Must possess a valid CHIP Card at the time of application. See the attached on how to obtain a CHIP Card. For more information and registration for CHIP Cards, candidates may go to the following website: www.ichiptest.com or call (203) 235-5865. A valid CHIP Card is required as part of your application.

PHYSICAL CONDITION: Must pass a thorough medical examination.

VISION: Without correction, not less than 20/100 in each eye; with correction not less than 20/30 in each eye. The candidate must have color vision and depth perception, binocular vision, distance and near vision (with lenses) must be 20/30 or better in each eye.


VERIFICATION: ALL EXPERIENCE AND QUALIFICATIONS WILL BE VERIFIED. A BACKGROUND INVESTIGATION WILL BE ADMINISTERED. FALSIFICATION OF ANY INFORMATION WILL AUTOMATICALLY DISQUALIFY YOU FROM FURTHER PARTICIPATION IN THE RECRUITMENT AND TESTING PROCESS AND WILL RESULT IN TERMINATION, IF HIRED.
APPLICATION FEE: In order for your application to be considered, an online payment of $25.00, using a credit/debit card, must be submitted at the time of application via PoliceApp.com. This is non-refundable.

HOW TO APPLY:

Please submit your completed application, all required documentation, and $25.00 application fee, and processing fee of $20.00

online

at

PoliceApp.com/HartfordCT.

APPLICATION MUST BE COMPLETED IN ITS ENTIRETY, INCLUDING PAYMENT AND REQUIRED DOCUMENTATION. FAILURE TO SUBMIT A COMPLETE APPLICATION PACKET WILL RESULT IN YOUR DISQUALIFICATION.



COMPLETED APPLICATIONS SUBMITTED

ONLINE

AT

POLICEAPP.COM/HARTFORDCT

MUST BE SUBMITTED NO LATER THAN 5:00 P.M. OF THE CLOSING DATE. APPLICATIONS RECEIVED IN PERSON OR BY MAIL AFTER THE CLOSING DATE AND TIME WILL BE DISQUALIFIED.





WRITTEN EXAMINATION: Tuesday, April 16, 2019

INFORMATIONAL SESSION: For more information regarding the informational session, please contact the Hartford Police Department's Recruitment Division at JoinHPD@hartford.gov.



ORAL EXAMINATION: Week of April 29, 2019

POLICE ACADEMY:July 2019.



ALL CORRESPONDENCE AND INFORMATION CONCERNING THE APPLICATION AND TESTING PROCESS WILL OCCUR THROUGH EMAIL.

VETERAN'S PREFERENCE:

Preferential Points may be given to Eligible Veterans. Must submit a

Veteran's Preference Form (included in application)

, along with a DD-214 and Disability letter (if applicable) from the Office of Veteran's Affairs.

The Human Resources Department provides reasonable accommodation to persons with disabilities in accordance with the Americans with Disabilities Act (ADA). If you need an accommodation in the application or testing process, please contact the Human Resources Department.

AN AFFIRMATIVE ACTION/EQUAL OPPORTUNITY EMPLOYER


The City of Hartford is an equal opportunity/affirmative action employer and strongly encourages the applications of women, minorities, veterans and persons with disabilities.
Please direct questions regarding this position to humanresources@hartford.gov
Jobs close at 11:59 PM (Eastern) on the deadline date specified, or when the position capacity has been met, or unless otherwise specified in the announcement. If the deadline date is not specified in the announcement, the agency has sole discretion on setting the deadline and jobs may close without notice. It is the applicant's responsibility to thoroughly read and understand the deadline requirements and capacity limits as outlined by the agency.
×
Get Real-Time Job Alerts!
Join our mailing list to receive up-to-the-minute job alerts, exam notifications and more: