Walton County Sheriff's Office - Flight Paramedic
---
Job Announcement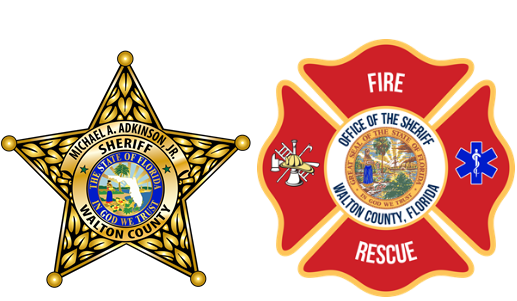 General Statement of Job
Responsible for providing high-quality pre-hospital advanced life support including assessment, triage, and treatment utilizing standards and guidelines established by the Medical Director(s) responsible for flight operations. Responsible for carrying out the mission and goals of the advanced medical flight program and assuring that safety remains the highest priority throughout the transport continuum for flight crew members and patients needing medical care.
---
Minimum Qualifications
- High School diploma or GED equivalency certification
- Florida Paramedic license
- National Register EMT-P Certification (prior to completion of 3rd rider orientation)
- Minimum of three (3) years of recent experience in advanced emergency medical service work, plus any required certification or training; or any equivalent combination of training and experience which provides the required knowledge, skills, and abilities.
- Current certifications in Healthcare Provider BLS/CPR, ACLS, and PALS or equivalent
- FP-C or CCP-C required within one (1) year of hire
- ITLS or PHTLS within one (1) year of hire
- A valid driver's license
- 16-hour Emergency Vehicle Operators (EVOC) Course is required
- Previous Critical Care and flight experience preferred
---
Operation and Safety Requirements
As a member of the Clinical Flight Crew, any person employed in this position shall maintain a weight not to exceed 225 pounds, including an empty flight suit and boots.
Essential Job Functions
This list of functions, duties, responsibilities, skills, and physical abilities is not intended to be all-inclusive. The employer reserves the right to assign additional functions and responsibilities as deemed necessary:
- Provides pre-hospital advanced life support care from the initial contact until patient care is relinquished to the accepting medical facility; maintains thorough patient care documentation.
- Maintains documentation of required licensure, certifications, continuing education, aviation and safety training, and HIPAA training, clinical rotations, and advanced procedures. Attends a minimum of six educational programs per year pertinent to his/her practice.
- Participates in patient and referring institution follow-up and planned outreach marketing and education activities.
- Serves as a flight resource to neonatal/pediatric personnel when transporting specialty patients by helicopter.
- Performs advanced skills and procedures as approved by the Medical Director(s).
- Functions as a medical flight member by attending pre-mission briefings and mission debriefings and completes necessary documentation. Assists in pre-mission liftoff checklist and assists pilot as requested, i.e., radio, navigational, and visual observation activities. Complies with safety standards to assure safety of self, medical personnel, patient, and equipment. Conducts aircraft safety briefings as needed.
- Serves as a role model, educator and clinical resource. Participates regularly in departmental activities, projects and committees (to include research and publishing opportunities). Maintains awareness of current issues related to pre-hospital care through participation in professional activities, i.e., national, state legislative--elected or appointed.
- Performs emergency rescue operations in preserving life and property including, but not limited to, responding to 911 calls as part of team/unit; extricating persons from entrapments; stabilizing victims for transport; administering basic and advanced cardio life support (PALS / ACLS); administering cardiopulmonary resuscitation (CPR); assessing extent of illness/injury and determining appropriate medical protocol(s); notifying dispatch of patient condition); and managing time constraints and environmental conditions in expediting victim transports.
- Abides by all laws and regulations regarding storage and handling medications and generating reports.
- Regular and prompt job attendance.
- Performs other duties as necessary and required.
---
Required Knowledge, Skills, and Abilities
- Tasks involve the intermittent performance of extremely physically demanding work, typically involving some combination of reaching, bending, stooping, kneeling, crouching, running, climbing, and that may involve the lifting, carrying, pushing, and/or pulling of extremely heavy objects (150+ pounds), such as in the event of rescuing or transporting a victim/patient in the performance of rescue operations.
- Skills as required to practice as a paramedic as defined by assigned state scope of practice and advanced practice skills as defined by the Medical Director(s).
- Knowledgeable in the use and routine maintenance of all equipment and supplies used in an advanced medical flight program. Responsible for reporting medical equipment failures and taking initial steps to ensure equipment repair as directed. Maintains adequate supplies onboard aircraft to deliver patient care. Keeps aircraft clean and orderly to ensure rapid response to all transport requests.
- Maintains positive interpersonal relationships with colleagues, EMS representatives, hospitals, and the public while executing strong interpersonal skills and a high degree of collaboration at all levels.
- Demonstrates high critical thinking and reasoning skills and strong attention to detail while working in a fast-paced environment that requires the ability to prioritize and multi-task.
- Ability to work a flexible schedule including 24-hour shifts, overtime, and an on-call rotation.
- Dependable and self-motivated while working in a frequently changing environment.
- Excellent communication and presentation skills, both written and verbal.
- Considerable knowledge of basic, ACLS, PALS, advanced emergency medical procedures and techniques.
- Considerable knowledge of equipment and supplies employed in the emergency care of patients and victims of accidents.
- Considerable knowledge of extrication, movement of patients, rescue techniques, transportation and psychological needs of a patient.
- Working knowledge of County geography and of the location of roads and streets within the County.
- Working knowledge of radio communication equipment.
- Ability to respond quickly and calmly to emergency situations.
- Ability to understand and follow oral and written instructions.
- Ability to prepare and maintain accurate records and reports.
- Ability to lift substantial weight.
- Ability to deal tactfully, courteously and firmly with the general public.
---
The Walton County Sheriff's Office is an Equal Opportunity Employer. In compliance with the Americans with Disabilities Act, the Walton County Sheriff's Office will provide reasonable accommodations to qualified individuals with disabilities and encourages both prospective and current employees to discuss potential accommodations with the employer. Preference shall be given to certain veterans and spouses of veterans as provided by Chapter 295, Florida Statutes. Applicants claiming preference must submit a Form DD-214.
Please direct questions regarding this position to work@waltonso.org
Jobs close at 11:59 PM (Eastern) on the deadline date specified, or when the position capacity has been met, or unless otherwise specified in the announcement. If the deadline date is not specified in the announcement, the agency has sole discretion on setting the deadline and jobs may close without notice. It is the applicant's responsibility to thoroughly read and understand the deadline requirements and capacity limits as outlined by the agency.

Applicants are responsible for checking their email and logging into their PoliceApp, PublicSafetyApp, FireFighterApp or EmployementApp account to monitor for emails, scheduling and process updates.
Login & Apply Now