Roswell Police Department
---
Current Openings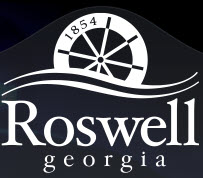 The Roswell Police Department has a long history of providing excellent service to this community. I am excited to be a part of that tradition and a to be a part of this team. You have my assurance that we will continue to provide excellent service, focusing on community policing by embracing the pillars of 21st Century Policing and the principles of Procedural Justice.

21st Century Policing is a comprehensive framework for providing service to the community while cultivating high quality employees. The pillars of 21st Century Policing include:
Building Trust and Legitimacy
Policy and Oversight
Community Policing and Crime Reduction
Technology and Social Media
Training and Education
Officer Safety and Wellness
Procedural Justice refers to the idea of fairness in the processes that resolve disputes and allocate resources. It is a concept that promotes positive organizational change and helps to improve relationships. The principles of Procedural Justice include:
Opportunities for Voice
Fairness in the processes
Impartiality in decision making
Transparency in actions
The Roswell Police Department is comprised of dedicated men and women who work hard each day to improve public safety and help make the City of Roswell a great place to live, work and play. Roswell continues to be listed as one of the safest cities in Georgia and in the Metro Atlanta area. The responsibility of public safety is not only a job for the police. Public safety is a shared responsibility among all of us who live, work and play in this fine city. Together, we will improve public safety and ensure that the Roswell Police Department is the premier law enforcement agency in Georgia.
About the Roswell Police Department
The Roswell Police Department serves and protects citizens and visitors within the city. Roswell is located 20 miles north of Atlanta. The 200 employee department serves a population of almost 100,000 and 41.95 square miles of property.

Meeting the challenges of a growing city, the Roswell Police Department touts a crime rate of only 2 persons crimes and 25 property crimes per 1,000 persons. Additional crime statistics are available in the Roswell Uniform Crime Report. Roswell residents and businesses are active in our community and support police efforts to maintain a safe environment.

The citizens can expect a professional, internationally accredited police department. The Roswell Police Department strives to set a standard of excellence for others to follow.


Accreditation
The Roswell Police Department was granted Accreditation from the Commission on Accreditation for Law Enforcement Agencies (CALEA) in 1995 and has been nationally accredited since that date. In 2015 the Department as awarded the Gold Standard Assessment. To retain its accredited status, the Department is required to maintain compliance with applicable standards, keep its proofs of compliance up to date, and live the letter and spirit of those standards. Continued participation in this program ensures that our policies and procedures are defensible and in compliance with internationally accepted standards for law enforcement excellence.

The Roswell Police Department is also accredited by the Georgia Association of Chiefs of Police. Out of 650 law enforcement agencies in the State of Georgia, only 126 were GACP accredited. State accreditation represents a significant professional achievement and acknowledges the implementation of policies and procedures that are conceptually sound and operationally effective.


Mission
The Roswell Police Department vows to protect life and property, preserve the peace, and strives to prevent crime, fear, and disorder in the City of Roswell in partnership with all of those who live, work, and travel through our city.


Values
We the Roswell Police Department, show in our words and actions that we value:
Integrity: Honesty and truthfulness in our actions.
Responsibility & Professionalism: Acting professionally with the interest of the community foremost.
Courage: The ability to confront fear, pain, danger, uncertainty, or intimidation
Compassion: Have concern and respect for all.
Perseverance: The diligent pursuit of our organizational mission and vision despite hardships, obstacles, or opposition.
Through our values we commit to uphold the Constitution of the United States and the laws of the State of Georgia in order to achieve justice for all.