Marta Police Department
---

Our Mission
Although preventing crimes before they occur is our goal, it's our mission to do so in a way that respects the needs of everyone on MARTA. We believe law enforcement should be rooted in honesty and compassion for the entire community, and we believe in working hand in hand with that community to create an environment that promotes rider safety and fosters officer integrity.
That's why our officers go through rigorous training that prepares them to address safety and security concerns in a careful, respectful manner. And it's why our department was one of the first to earn certification under the Commission on Accreditation for Law Enforcement Agencies (CALEA) in the state of Georgia.
Serving our city goes beyond getting riders from one place to the next. It involves making MARTA a safe place for everyone — regardless of where commutes may lead.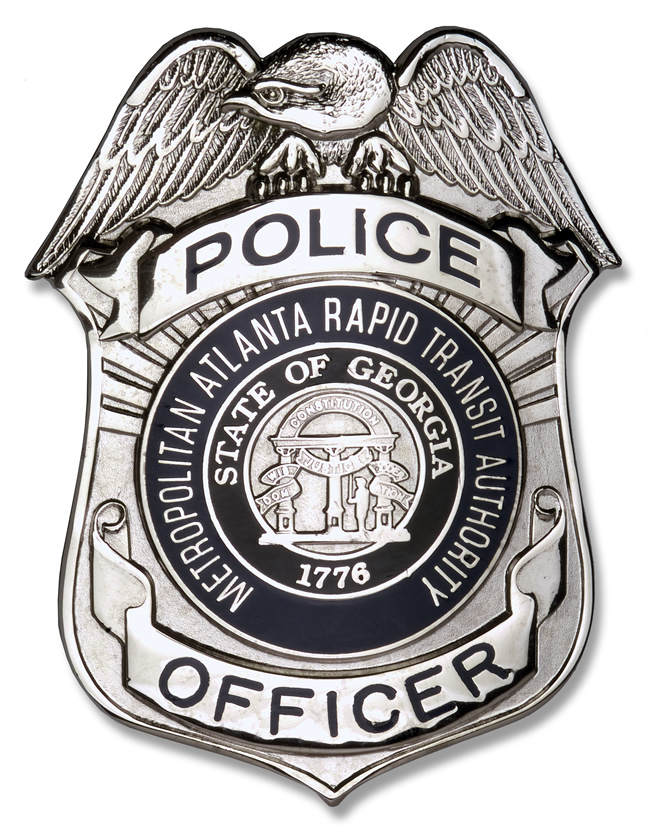 With more than half a million people riding MARTA every day, it's on us to make sure our riders are protected throughout their commutes. Keeping our customers safe is our top priority and the MARTA Police Department helps us carry out that mission.

Founded in 1977, the MARTA Police Department currently consists of approximately 320 sworn officers, 50 Protective Specialists, and 57 civilian employees. MARTA police officers are fully sworn and certified under the Georgia Peace Officer Standards and Training Council. Today, uniformed officers patrol our stations, parking lots, buses and trains. Additionally, plainclothes officers and K-9 units are stationed throughout MARTA's transit system.

We've made a commitment to provide a safe and secure transit environment for our patrons and employees and we will continue to improve serving our many communities.