Warwick - Entry Level Police Officer
This job is currently closed. Please check our
Current Jobs
.
---
Job Announcement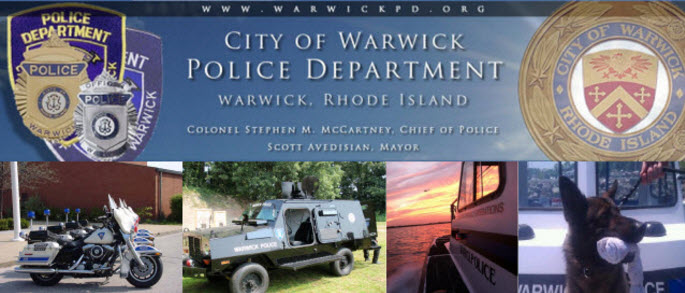 CITY OF WARWICK
POLICE DEPARTMENT
2017 Recruitment Drive
The Warwick Police Department is seeking qualified applicants for the position of Police Officer who demonstrate good judgment, an even temperament, respect and appreciate diversity, show creativity and problem-solving skills, think on their feet, handle pressure, and show leadership skills.
The Warwick Police Department has a complement of 175 sworn officers (*) and 53 civilian employees serving Rhode Island's second largest city. * denotes current staffing levels, subject to change.
Applications will be accepted from Thursday, July 20, 2017, through Friday, September 1, 2017. All applications will be completed and processed through www.policeapp.com/WarwickRI. The written test will be administered on TBD (September 2017), followed by the physical fitness assessment on TBD (September 2017).
APPLICATION QUALIFICATIONS:
1. U.S. Citizen
2. 21-35 years of age (may not have reached your 36th birthday by October 2, 2017)
3. Valid motor vehicle operator's license
4. High school Diploma or GED
5. Minimum 60 college credits as of October 2, 2017 from an accredited institution recognized by the U.S. Dept of Education OR
6. 3 years full-time police, law enforcement, or corrections experience by October 2, 2017 OR
7. 3 years active military duty as of October 2, 2017 OR
8. 5 years military reserve service as of October 2, 2017
9. Good moral character
APPLICANT SELECTION PROCESS:
Electronic application submission – www.policeapp.com
Written examination – September 2017
Physical fitness test – September 2017
Oral interview(s) – September 2017
Eligibility list established – October 2, 2017
Background investigation
Medical examination
Psychological examination
RI Municipal Police Academy
One year probation period including FTO program
Permanent appointment as a police officer
DOCUMENTS NEEDED FOR UPLOAD WITH APPLICATION:
(Note: Applicants unable to upload documents must provide at the Written examination)
A certified copy of your birth certificate or naturalization papers.
A photocopy of your driver's license.
A photocopy of your college diploma and a certified copy of your college transcript.
Proof of military service.
Police/Corrections Academy diploma.
Note: All uploaded documents must be legible with the originals available upon request.
SALARY AND BENEFITS:
Annual salaries as of July 1, 2017:
First Year $42,652 Second Year $54,692
Third Year $60,857 Fourth Year $68,744
The typical workweek consists of a rotating schedule of 4 days on and 2 days off with 14 paid holidays annually.
1 to 5 years of service 19 vacation days
6 to 10 years of service 22 vacation days
11 to 15 years of service 25 vacation days
16 + years of service 27 vacation days
Medical, Dental, and Prescription coverage
Liability and Life Insurance
Salary step increase incentives, starting after 4 years of service of 8.5 percent increasing to 13.5 percent after 24 years
Pension of: 50 percent after 25 years of service
60 percent after 30 years of service
70 percent after 35 years of service
Clothing replacement and maintenance allowance
PHYSICAL FITNESS ASSESSMENT 40th PERCENTILE


The City of Warwick is an Equal Opportunity Employer and complies with the
Americans with Disabilities Act as well as maintaining an updated E.E.O.P.
Women and Minorities are encouraged to apply.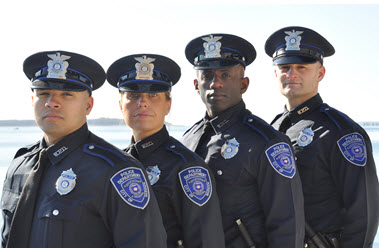 Please direct questions regarding this job to gary.driscoll@warwickri.com
Jobs close at 11:59 PM (Eastern) on the deadline date specified, or when the position capacity has been met, or unless otherwise specified in the announcement. If the deadline date is not specified in the announcement, the agency has sole discretion on setting the deadline and jobs may close without notice. It is the applicant's responsibility to thoroughly read and understand the deadline requirements and capacity limits as outlined by the agency.
×
Get Real-Time Job Alerts!
Join our mailing list to receive up-to-the-minute job alerts, exam notifications and more: