Richmond - Patrol Officer
This job is currently closed. Please check our
Current Jobs
.
---
Job Prerequisites
---
Job Announcement

EMPLOYMENT OPPORTUNITY
Town of Richmond - Patrol Officer:
The Richmond Police Department is an Equal Opportunity and Diversity Employer.
The Richmond Police Department is embarking on a recruitment drive to identify potential candidates for hire as probationary full-time police/patrol officers. Applications are available on-line via PoliceApp.com
You must bring the Certificate for the Physical Agility Test (completed and signed by your Physician) with you to the Physical Agility Test. YOU WILL NOT BE ALLOWED TO TAKE THE AGILITY TEST WITHOUT THIS CERTIFICATE.
Minimum Eligibility Qualifications:
Must be a citizen of the United States;
Must be at least twenty-one (21) years of age;
Must possess a valid motor vehicle operator's (driver's) license;
Must be a high school graduate, or have obtained a General Equivalency Diploma (GED) issued by a State Department of Education;
Must be a Rhode Island resident, or reside within a thirty (30) mile radius of 5 Richmond Townhouse Road, Richmond, RI 02898.
APPLICATION DEADLINE: Applications and payment must be received through PoliceApp.com before 12:00 noon, on Monday, July 31st, 2017.
Applicants may inquire further by contacting Lieutenant John Arnold at (401) 539-8289, or by e-mail at jarnold@richmondpd.org.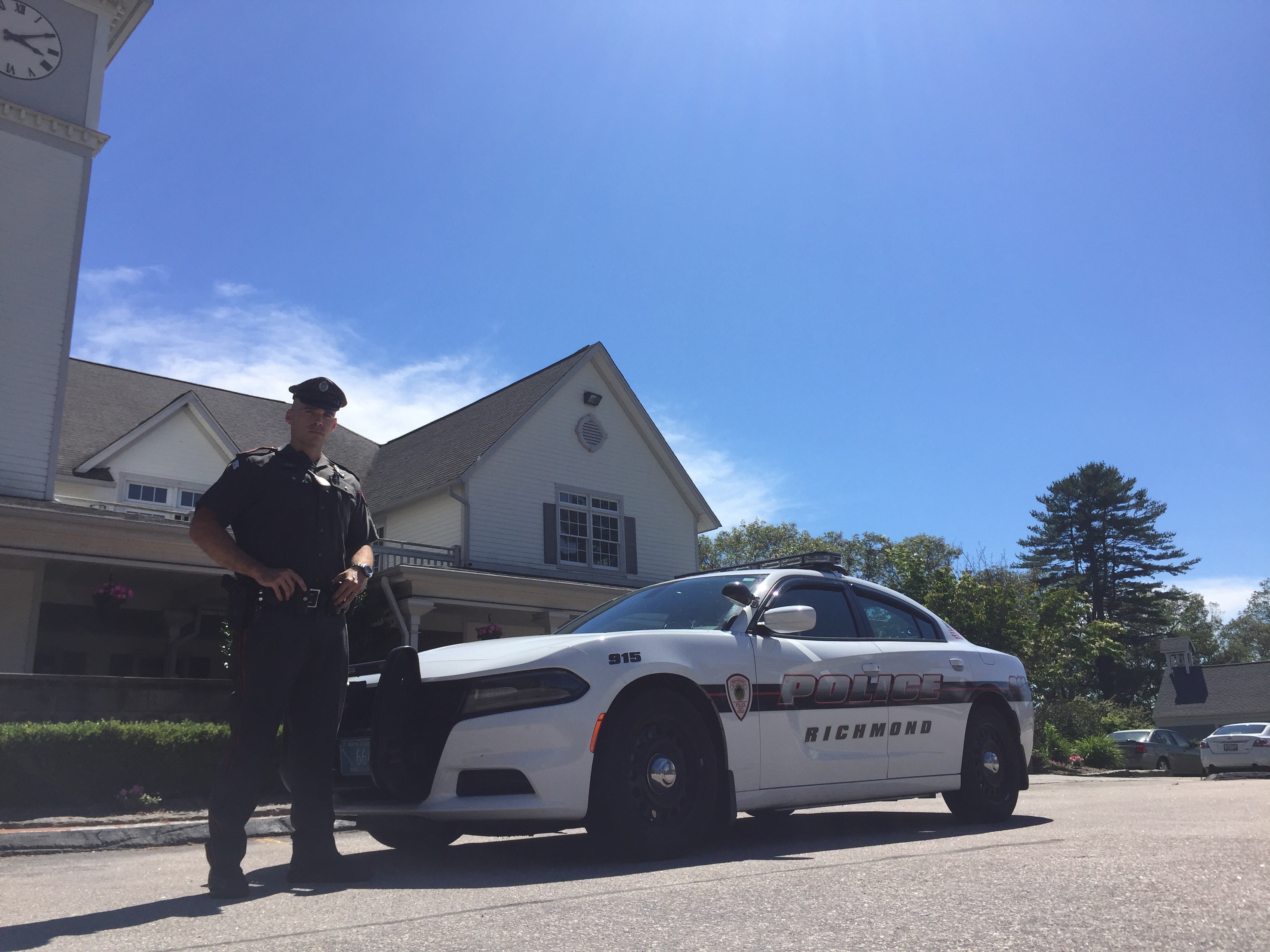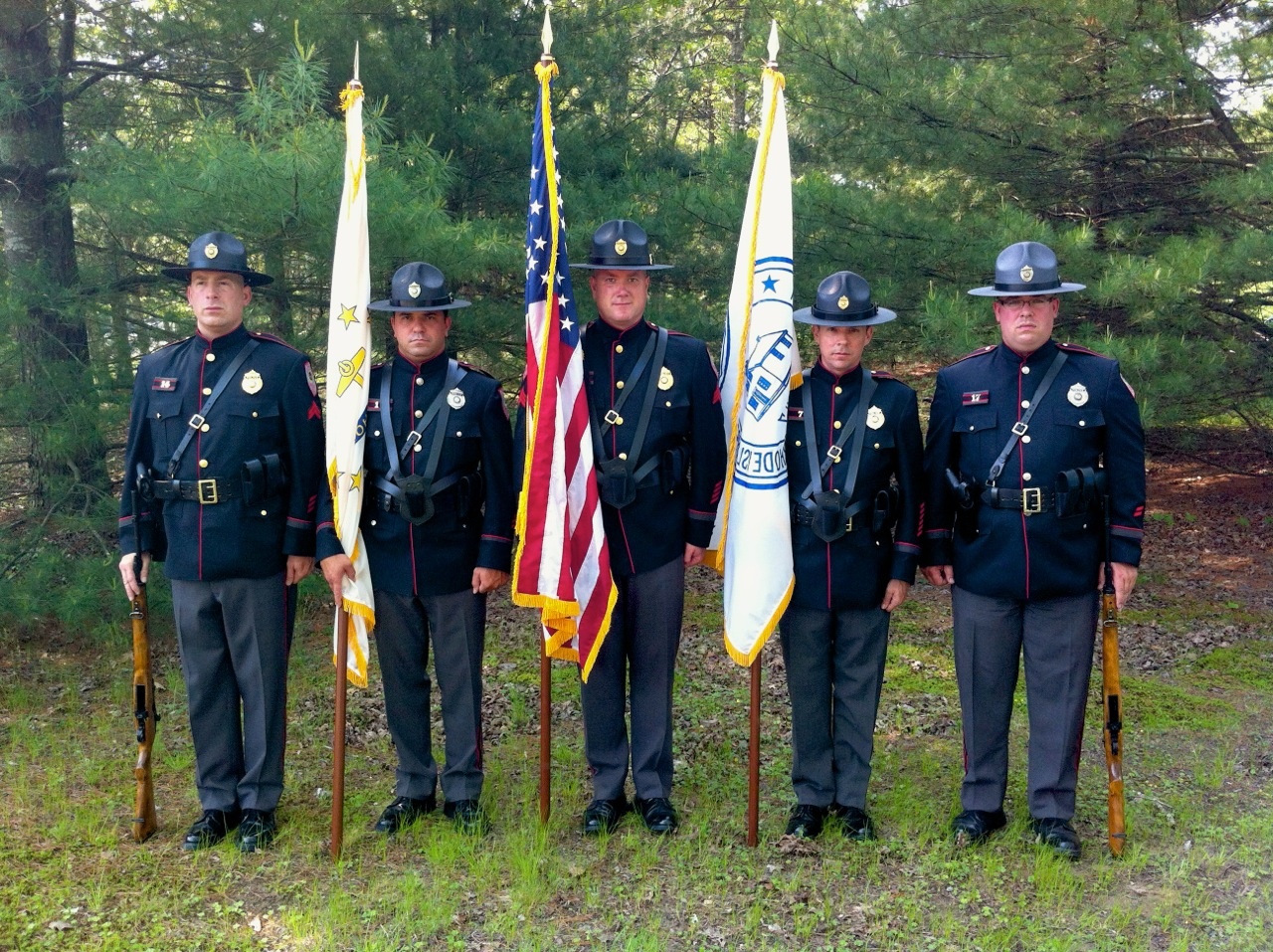 SALARY & BENEFITS:
Salary: Starting salary for probationary patrol officer as of July 1, 2017 is $45,536, increasing up to $51,319 in the second year of employment (not including additional pay for overtime and holidays), and over $61,000 after five years of service under the current contract. Employees are paid bi-weekly based on an average of thirty seven and a half (37.5) hours per week. Patrol officers are assigned to an eight (8) hour shift, working a rotation of four (4) days on followed by two (2) days off. Employees assigned to 2nd shift (3pm-11pm) and 3rd shift (11pm-7am), receive "shift differential" pay.
Holidays: Twelve (12) paid holidays per year.
Sick Leave: Twelve (12) paid sick leave days per year accruing to a maximum of 100 days.
Vacation: Probationary employees are not eligible for vacation days in their first year, but can earn compensatory time as paid leave in lieu of overtime pay. After successful completion of one year of service, employees earn between five (5) and twenty-one (21) vacation days depending on years of service.
Longevity: After four (4) years of service, employees receive a 3% of their base pay as a longevity increase. There are additional longevity increases of 2% for 10th-12th anniversary, 2.5% for 13th-17th anniversary, 4% for 18th-24th anniversary, and 5% for 25th anniversary and beyond.
Healthcare: Full-time employees are eligible for Blue Cross Health Insurance/Delta Dental, in a single plan, two-party plan, or a family plan, with a 20% employee co-pay.
Life insurance: The Town provides a $50,000 life insurance policy for loss of life on duty.
Military Leave: Eligible employees are afforded two (2) weeks of military leave for annual military training.
Pension: Police officers are entered into the State's Municipal Employee Retirement System (MERS), which provides a minimum of 50% of the employee's salary upon retirement after twenty-five (25) years of service. Members contribute 9% of their salary to their pension plan.
Application Selection Process:
Successful Preliminary Application Submission
Physical Fitness Test

Push Ups (1 minute)
1.5 Mile Run – Aerobic Power
Sit Ups (1 minute)
300 Meter Run

Written Examination
Successful Supplemental Application Submission
Oral Board Examinations
Comprehensive Background Investigations
Psychological and Medical Testing
Recruit Selection
** Candidates must be able to pass a swim test in order to attend the Rhode Island Municipal Police Training Academy.

Please direct questions regarding this job to jarnold@richmondpd.org
Jobs close at 11:59 PM (Eastern) on the deadline date specified, or when the position capacity has been met, or unless otherwise specified in the announcement. If the deadline date is not specified in the announcement, the agency has sole discretion on setting the deadline and jobs may close without notice. It is the applicant's responsibility to thoroughly read and understand the deadline requirements and capacity limits as outlined by the agency.
×
Get Real-Time Job Alerts!
Join our mailing list to receive up-to-the-minute job alerts, exam notifications and more: