Marlborough - Entry Level Police Officer
This job is currently closed. Please check our
Current Jobs
.
---
Job Announcement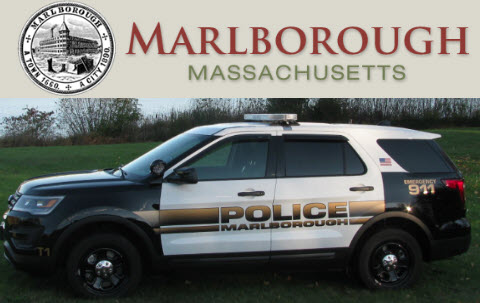 City of Marlborough Police Department
Entry level - Police Officer Exam
The Marlborough Police Department is a fully accredited agency committed to providing the citizens of our community with the highest level of quality police services. The dedicated men and women of this department strive to provide a safe, orderly place to live and work, where everyone can enjoy what Marlborough has to offer. In recognizing our responsibility to the community, we promote professional, ethical policing, and demand the highest levels of integrity from all of our employees. By becoming partners with the community, we strive to meet the needs of all citizens, and to protect the rights of every individual. The Police Department is committed to ensuring public safety through a combination of education and law enforcement efforts in partnership with the community. We highly recommend visiting the Marlborough PD's website at https://www.marlborough-ma.gov/marlborough-police-department to learn more about our Department.
The Marlborough PD is actively seeking qualified candidates for the role of Police Officer. They have contracted with Police Exam Solutions, LLC, to facilitate their 2021 entry exam. To learn more about eligibility requirements and the exam details, see below.
Women, minorities, and Veterans are encouraged to apply. The Marlborough Police Department is an Equal Opportunity Employer.
STEPS TO YOUR SUCCESSFUL REGISTRATION & EXAM PARCIPITATION
Determine your eligibility to participate,
Complete your registration application & payment,
Complete on or before the deadline (5pm on October 27th), your PES Projected Personality Interpreter (PPI), through the PES's pa.ppi-portal.com, (see detailed notes below),
Stay up-to-date on exam announcements on the PES website at policeexamsolutions.com.

ANY & ALL EXAM QUESTIONS WILL BE HANDLED DIRECTLY BY POLICE EXAM SOLUTIONS.
Must be 21 years old on date of examination, and no older than 37 years old at the time of the exam,
Non-smoker pursuant to M.G.L. c41 s101A,
Possess a high school diploma or G.E.D. at time of exam. (Preference may be given to applicants possessing a college degree, military experience, or a combination of both.),
Proof of citizenship,
Must possess a Massachusetts driver's license or obtain one prior to appointment,
Must reside within 15 miles of the border of the city of Marlborough within one (1) year of appointment. (Relocation expenses are not provided. Time will be allowed for relocation associated with the appointment.),
Must possess or qualify for a Massachusetts Firearms License to Carry (LTC) permit, class-A,
Have NO Felony convictions,
Must pass entrance examination,
Completion of a satisfactory background examination,
Must satisfactorily complete oral board interviews,
Must complete and pass a physical examination and psychological examination (provided by the City of Marlborough),
Must possess the ability to complete all the requirements established by the Massachusetts Municipal Training Council to be certified police officer in Massachusetts.
EXAM LOGISTICS:
​Date: Saturday, October 30, 2021
Location: Marlborough High School, 431 Bolton St., Marlborough, MA
Check-in: Begins at 8:15am. Doors close at 9:00am. No entry after 9:00am
What to Bring: (2) No. 2 pencils, your valid photo ID, Facemask, & water.
What NOT to Bring: No smart devices or cell phones. If you are found with any device, you will immediately be disqualified and asked to leave the testing site. No exceptions!
DEADLINES:
Exam Registration ends at 9am Weds., October 27th
PPI & CIR must be completed by 5pm Weds., October 27th. If you need assistance accessing or completing this portion, it is your responsibility to contact Police Exam Solutions, to ensure you meet this deadline.
EXAM STAGE I: PPI COMPONENT - The first part of the examination process is the Candidate Insight Report (CIR), and the Projected Personality Interpreter (PPI). While you are not scored on this component, completion of your PPI is a prerequisite to sitting for the written exam. There are two sections in this process; the CIR and the PPI. You must complete both sections in order to successfully submit your PPI component.
The CIR will require you to complete a series of questions regarding your demographics, and your skills and qualifications for the job.
The PPI consists of 10 essay questions. Utilizing IBM Watson AI technology, the PPI is used to identify the top key personality traits possessed by candidates. A candidate will not be hired or eliminated from consideration for hire, based on this feedback.

PPI NOTE: BE ON THE LOOKOUT! Upon your successful registration acceptance, the PPI portal will automatically email you a set of access instructions. DEADLINE TO COMPLETE THE PPI: 5pm, October 27, 2021. Failure to complete the PPI component by the deadline, will result in an automatic disqualification. If you do not see your PPI invite in your 'In' box, search for the email from 'admin.ppi-portal.com'. If you are unable to locate your invite, contact PES directly to assist you with your account setup.
EXAM STAGE II: WRITTEN EXAM - The second part of the exam process is the written exam. You will be participating in a written exam specifically tailored for predicting candidate's best qualified for a career in law enforcement. You will be allotted 2.5 hours to complete your exam.
MAKE-UP EXAM: A remote @Home make-up exam has been scheduled for 2pm EST on November 1, 2021. This make-up exam is only available to qualifying Military candidates deployed on Oct. 30, or out-of-state candidates. Supporting documentation must be provided to determine eligibility. Contact info@policeexamsolutions.com, for additional information. Limited seats are available on a first come, first served basis. We cannot guarantee availability.
FEE WAIVER: Applicants seeking a fee waiver must provide supporting documentation, along with the Fee Waiver Application. To download the application, and review the accepted forms of qualification, please contact info@policeexamsolutions.com. Applications must be received before 9am Monday, October 25, 2021.
SCORE TRANSFERS: The Marlborough PD will accept score transfers. Only PES scores received during 2021 are eligible for transfer. To learn more about the transfer process, please visit https://www.policeexamsolutions.com/faq
COVID PRECAUTIONS: Masks/Face coverings are mandatory on exam day. We will continue to monitor the State's safety guidelines and restrictions. Additional measures may be taken to ensure the health and wellness of our candidates, PES staff, and the members of the MPD team. You will be notified of any additional safety protocols should there be further restrictions set forth by the Commonwealth.
REFUNDS OR EXCHANGES: No refunds or exchanges will be granted.
Download and save the Registration and Exam Participation documentation for your records!
Please direct questions regarding this position to rjusseaume@marlborough-ma.gov
Jobs close at 11:59 PM (Eastern) on the deadline date specified, or when the position capacity has been met, or unless otherwise specified in the announcement. If the deadline date is not specified in the announcement, the agency has sole discretion on setting the deadline and jobs may close without notice. It is the applicant's responsibility to thoroughly read and understand the deadline requirements and capacity limits as outlined by the agency.

Applicants are responsible for checking their email and logging into their PoliceApp, PublicSafetyApp, FireFighterApp or EmployementApp account to monitor for emails, scheduling and process updates.