Marlborough Police Department

---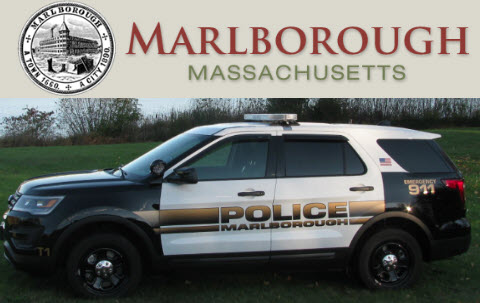 ABOUT OUR DEPARTMENT
The Marlborough Police Department is a fully accredited agency committed to providing the citizens of our community with the highest level of quality police services. The dedicated men and women of this department strive to provide a safe, orderly place to live and work, where everyone can enjoy what Marlborough has to offer. In recognizing our responsibility to the community, we promote professional, ethical policing, and demand the highest levels of integrity from all of our employees. By becoming partners with the community, we strive to meet the needs of all citizens, and to protect the rights of every individual. The Police Department is committed to ensuring public safety through a combination of education and law enforcement efforts in partnership with the community.
The Marlborough Police Department offers a variety of specialized units supplementing the patrol force including K-9 Unit, Community Policing, Community Services, Investigation Unit, School Resource Officers(3), Traffic Unit and motorcycle patrol.
ABOUT OUR COMMUNITY
The City of Marlborough is a City located in Middlesex county in Massachusetts. The City is located approximately half way between the City of Boston and the City of Worcester. Marlborough borders the towns of Framingham, Hudson, Berlin, Southborough, Sudbury and Northborough. The Marlborough Police Department serves a diversified population of approximately 40,000 residents including the following ancestries: Brazilian (16.0%), Irish (9.8%), Italian (7.2%), American (4.4%), English (3.7%), French Canadian (3.1%) [information depicted provided by city-data.com].
The city of Marlborough is approximately 21.5 square miles
Marlborough was established as a town in 1660 and adopted city government in 1890.
Marlborough is centrally located in the Metro-west region of the Boston area. It sits along major routes of travel including routes 495, 290, 20 and 85.
The Marlborough Police Department consists of 69 sworn officers and 15 civilian employees
Marlborough is home to the largest indoor Ice sports facility in the Northeast, the New England Sports Center. It is also home to the Solomon pond mall as well as numerous other strip mall complexes, including the APEX center and Forekicks, in the west end of the city.