Harwich - Police Officer
---
Job Announcement

HARWICH POLICE DEPARTMENT
Now Accepting Applications for
Police Officer
About Harwich Police Department & The Town of Harwich
The Harwich Police Department is a full-service department staffed by one Chief, one Deputy Chief, two Lieutenants, four patrol Sergeants, one Detective Sergeant, 26 patrol officers, 2 detectives, five police dispatchers, two non-sworn administrative staff, an animal control officer and six special officers. The department offers a wide range of career development through on-going training opportunities as well as the opportunity to join some of the many specialty units in the department which include: Traffic unit and accident reconstruction, school resource officer, ATV unit, motor unit, bicycle patrol unit, search and rescue, elder affairs and veteran outreach.
The Town of Harwich is located on Cape Cod and serves 13,400 full time residents. Due to its summer destination location, the summer population increases to approximately 39,000 residents. Harwich is made up of seven Villages, East Harwich, Harwich Center, Harwich Port, North Harwich, Pleasant Lake, South Harwich and West Harwich. Harwich encompasses 21 square miles of land area with 11 miles of shoreline with miles of rivers, 4 harbors, 22 freshwater ponds and 2 reservoirs. Harwich is home to over 30 restaurants, art galleries, a thriving business district in Harwich Port, walking and bike trails, libraries, arts, culture and music.
The members of the Harwich Police Department believe in making a positive difference in our community by providing legitimate and equitable law enforcement with a strong focus on active community engagement and community service. Our primary concern is the health, well-being and safety of all those we serve, residents and visitors alike.
Compensation & Benefits
Overtime available
Details available
Health Insurance(75/25)
Educational incentive
Tuition Reimbursement
13 Paid Holidays per year
Paid Sick, Vacation and Personal time
Continuous Training & Professional Development Opportunities
Shift Differentials
4/2 schedule
Minimum Requirements/Qualifications
U.S. Citizen
Be a minimum of 21 years of age
Must go through a series of initial interviews
Medical Examination. All candidates who receive a conditional offer of employment must pass the medical examination. Candidates must pass the medical examination before participating in the PAT. The Medical Standards are available for review on the Mass. civil service website: https://www.mass.gov/guides/schedule-physical-ability-test-pat-for-fire-and-police-departments
Psychological Testing. Candidates will be required to pass a psychological evaluation before appointment.
Physical Ability Test (PAT).The PAT is a test of the candidate's aerobic capacity and physical capability to perform various tasks required on the job. The PAT Preparation Guide is available on the Mass Gov website: https://www.mass.gov/guides/examination-preparation-guides-and-reading-lists
Fitness Test. Candidates are required to successfully complete an entry level fitness assessment that includes, among other elements, sit-ups, push-ups, 300-meter run, and 1.5-mile run. For more information visit the Mass. Police Training Committee's website. See: http://mptctraining.com/roclessons/P_H&WPrepGuide.pdf
Academy Training Provided. All candidates appointed as a full-time Police Officer as a result of this examination will be required to successfully complete police academy training per M.G.L. Chapter 41, § 96B. For more information visit the Municipal Police Training Committee website.
Smoking Prohibition. In accordance with M.G.L. Chapter 41, § 101A, candidates hired from the Police Officer eligible list resulting from this examination are prohibited from smoking tobacco products at the time of and after appointment.
A candidate may be disqualified for evidence of character clearly unsuited for police services. The Department performs a comprehensive background check as part of the selection process.
Firearms Permit. A candidate must obtain a valid firearms permit to perform the essential duties of a Police Officer in Massachusetts.
Driver's License. A candidate shall need a valid Massachusetts motor vehicle operator's license before appointment.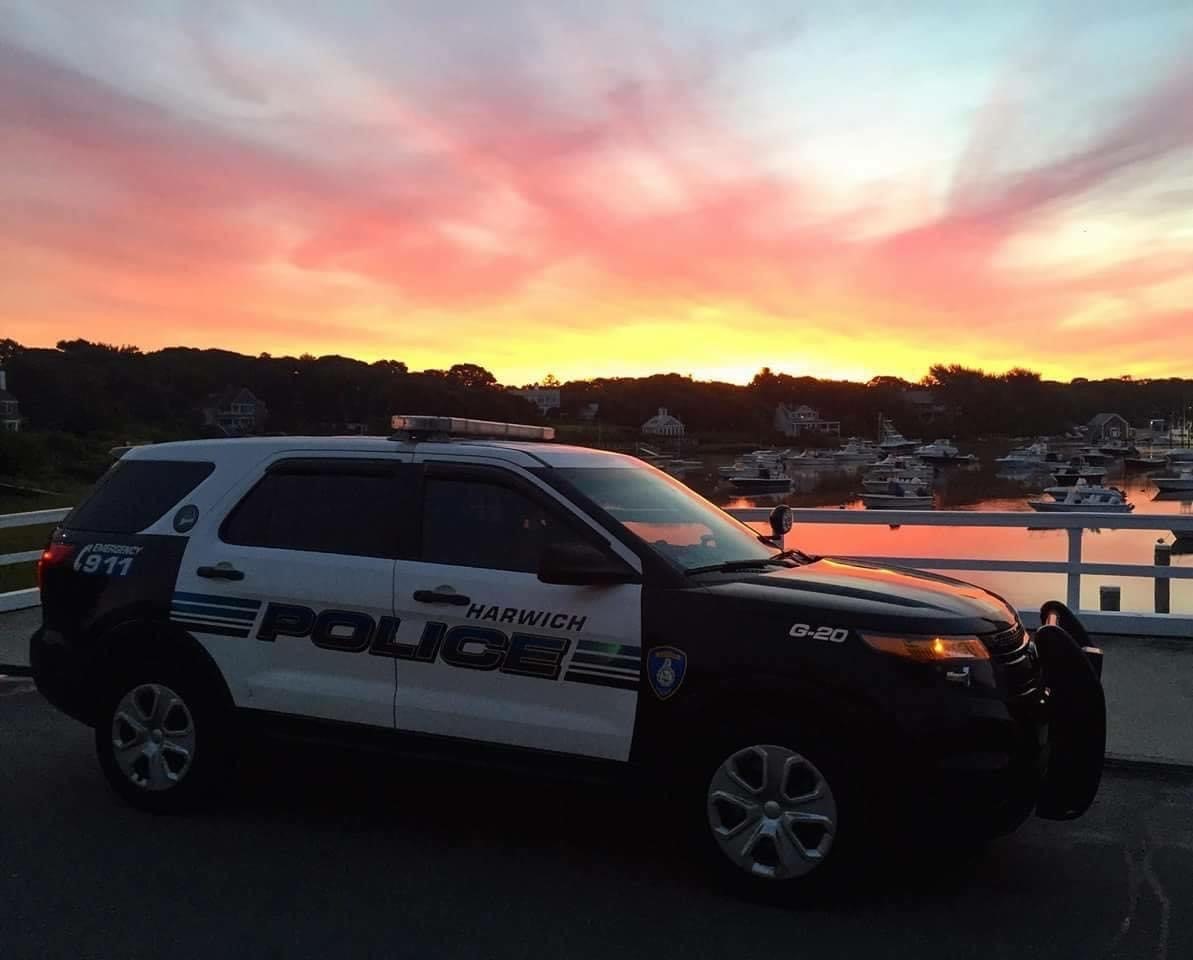 Position will stay posted until filled.
The Harwich Police Department is an equal opportunity employer.
Please direct questions regarding this position to awalinski@harwichpolice.com
Jobs close at 11:59 PM (Eastern) on the deadline date specified, or when the position capacity has been met, or unless otherwise specified in the announcement. If the deadline date is not specified in the announcement, the agency has sole discretion on setting the deadline and jobs may close without notice. It is the applicant's responsibility to thoroughly read and understand the deadline requirements and capacity limits as outlined by the agency.

Applicants are responsible for checking their email and logging into their PoliceApp, PublicSafetyApp, FireFighterApp or EmployementApp account to monitor for emails, scheduling and process updates.
Login & Apply Now