Nashua - Certified Police Officer
---
Job Announcement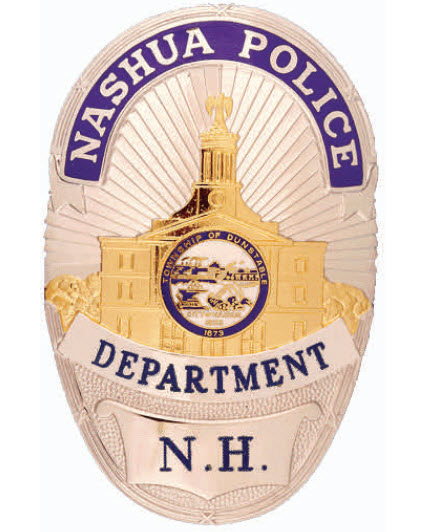 Nashua, NH Police Department
Now Hiring
Certified Police Officers
The Nashua Police Department is seeking applicants for the position of Certified Police Officer. Applicants are considered certified if they have completed a full-time police academy.
The Nashua Police Department is a nationally accredited agency through CALEA with many opportunities for career growth.
Do you qualify for a career with the Nashua Police Department?
Minimum Qualifications
All candidates must be United States citizens.
Applicants must NOT have a felony conviction.
Applicants must NOT have a conviction for driving while intoxicated within the last 10 years.
Residency: Continental United States (and valid drivers license required)
Age: Must be at least 21 years old to apply
Height: Proportionate to weight
Weight: Proportionate to height
Education: High School graduate or equivalent
Health & Hearing: Excellent
Eyes: Visual acuity distant - correctable to 20/30, Visual acuity near-correctable to 20/40;
(Normal Color and depth perception necessary)
Testing: Physical Agility Tests
Oral Interviews
Background Investigation
Polygraph Examination
Psychological Evaluation
Medical Examination
Duties: Police Officer duties include general or special duty police work in the maintenance of law and order, in the protection of life and property, and in the prevention and suppression of crime.
Nashua Police Department Policy on Tattoos
Employees are prohibited from displaying tattoos, scarifications, or brands that are visible below the wrist or above the collar line.
Any police officer applicant seeking employment with the Nashua Police Department, sworn or civilian, who has visible tattoo(s) on the arms or legs shall be allowed to compete in the initial testing process including the oral interview. If the applicant successfully completes these portions of the hiring process, the applicant's tattoo(s) shall be examined by the background investigator to determine if the tattoo(s) are inappropriate and/or offensive. If the tattoo(s) are determined to be inappropriate and/or offensive, the applicant will be disqualified from the hiring process. All visible tattoo(s) will be required to be covered at all times while functioning in a law enforcement capacity or while conducting official business for the Nashua Police Department.
Salary/Benefits
Certified Payscale:
Certified First Year Officers:$62,663.00
Certified II:$82,683.00
(2 years Full-Time Certification required)
Health Insurance:
Individual and family plans available
Equipment & Uniforms:
Complete issue upon employment
Annual clothing allowance
Training:
Probationary Period: 1 Year

Outside Details: Regularly available

Vacation:
10 Days annually after completing the FTO period
15 Days annually after 4 years of service
20 Days annually after 9 years of service
25 Days annually after 16 years of service
Personal Days:

6 Days annually after 1 year of service
Holidays:
Retirement:
New Hampshire Retirement System - 25 Years service
Minimum Retirement Age – 50
Contact Us
Nashua Police Department
Professional Standards Bureau
Attn: Officer Adrian Beato
Phone: (603) 589-6187
OR
Attn: Officer Steven Berry
Phone: (603) 589-6149
28 Officer James Roche Drive
Nashua NH, 03062
Fax:(603) 589-3803
E-mail:click Here
The Nashua Police Department seeks to provide an equal employment opportunity to all people without regard to race, color, sex, religion, age, national origin, or disability and to ensure this practice of nondiscrimination is applied to every aspect of its business activities.
Please direct questions regarding this position to pearsej@nashuapd.com
Jobs close at 11:59 PM (Eastern) on the deadline date specified, or when the position capacity has been met, or unless otherwise specified in the announcement. If the deadline date is not specified in the announcement, the agency has sole discretion on setting the deadline and jobs may close without notice. It is the applicant's responsibility to thoroughly read and understand the deadline requirements and capacity limits as outlined by the agency.

Applicants are responsible for checking their email and logging into their PoliceApp, PublicSafetyApp, FireFighterApp or EmployementApp account to monitor for emails, scheduling and process updates.
Login & Apply Now