Glen Ridge - Certified Police Officer SLEO II
This job is currently closed. Please check our
Current Jobs
.
---
Job Announcement
Job Announcement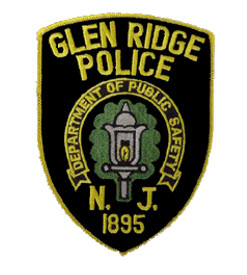 GLEN RIDGE POLICE DEPARTMENT
IS NOW ACCEPTING APPLICATIONS FOR
NJ PTC CERTIFIED POLICE OFFICERS CLASS II SLEO
Applications are being accepted until May 31st or when 100 application have been received.
The Glen Ridge Police Department is now accepting applications for the position of NJ PTC Certified Police Officer CLASS II SLEO. In order to be eligible to meet our agencies criteria a candidate MUST meet the following minimum requirements. There are no exceptions!
MINIMUM REQUIREMENTS
Minimum qualifications for SLEO personnel:
Must be legally permitted to work in the United States;
Must be a resident of the State of New Jersey during the term of appointment;
Must be at least 18 years of age and no more than 65 years of age;
Must be able read, write and speak the English language well and intelligently and have a high school diploma or its equivalent;
Must be sound in body and of good health and be able to perform the physical functions of the duties assigned;
Must be of good moral character and shall not have been convicted of any crime or offense involving moral turpitude;
Must possess a valid New Jersey driver's license
Must possess NJ Police Training Commission Certification CLASS II SLEO
Never have been a member of any party or group or organization advocating the overthrow of the government of the United States, or any sate thereof.
ESSENTIAL DUTIES AND RESPONSIBILITIES
May include but is not limited to the following:
Protect life, private and public property
Prepare and present detailed written reports and cases for prosecutions and/or investigations of criminal, civil, and traffic offenses.
Communicate effectively with the public, other agencies, in court and other formal settings
Ability and willingness to work a variety of shifts of up to twelve hours duration or longer, including nights, weekends, and legal holidays.
Read and comprehend legal and non-legal documents, including the preparation and processing of such documents as citations, affidavits and warrants.
Have a prerequisite level of computer knowledge and familiarity in order to perform computer inquiries and type reports on computer system.
Ability and willingness to lead others in solving community problems, facilitating discussion, and negotiating solutions.
Endure verbal and mental abuse when confronted with hostile views and opinions of suspects and others encountered in an antagonistic environment.
Stop traffic violators and take appropriate action, identify suspicious individuals and investigate their activities.
Be able to safely operate a motor vehicle often under adverse conditions.
Apprehend violators or offenders of the law, sometimes involving substantial elements of personal danger. In instances where lawful arrests are resisted, the officer must be prepared and able at times, through high levels of physical exertion, to protect citizens, themselves, fellow officers, and overcome the resistance
HOW TO APPLY
APPLICATION PROCESS
Phase I-Application
Phase 2-Background investigation
Phase 3- Preliminary Interview
Phase 3-Oral Interview
Phase 4-Medical Examination
Phase 5- Psychological Examination
BENEFITS
GLEN RIDGE POLICE DEPARTMENT IS AN EQUAL OPPORTUNITY EMPLOYER
Please direct questions regarding this position to djgnardellis@glenridgenj.org
Jobs close at 11:59 PM (Eastern) on the deadline date specified, or when the position capacity has been met, or unless otherwise specified in the announcement. If the deadline date is not specified in the announcement, the agency has sole discretion on setting the deadline and jobs may close without notice. It is the applicant's responsibility to thoroughly read and understand the deadline requirements and capacity limits as outlined by the agency.

Applicants are responsible for checking their email and logging into their PoliceApp, PublicSafetyApp, FireFighterApp or EmployementApp account to monitor for emails, scheduling and process updates.