Valparaiso Police Department
---
Current Openings
Valparaiso Police Department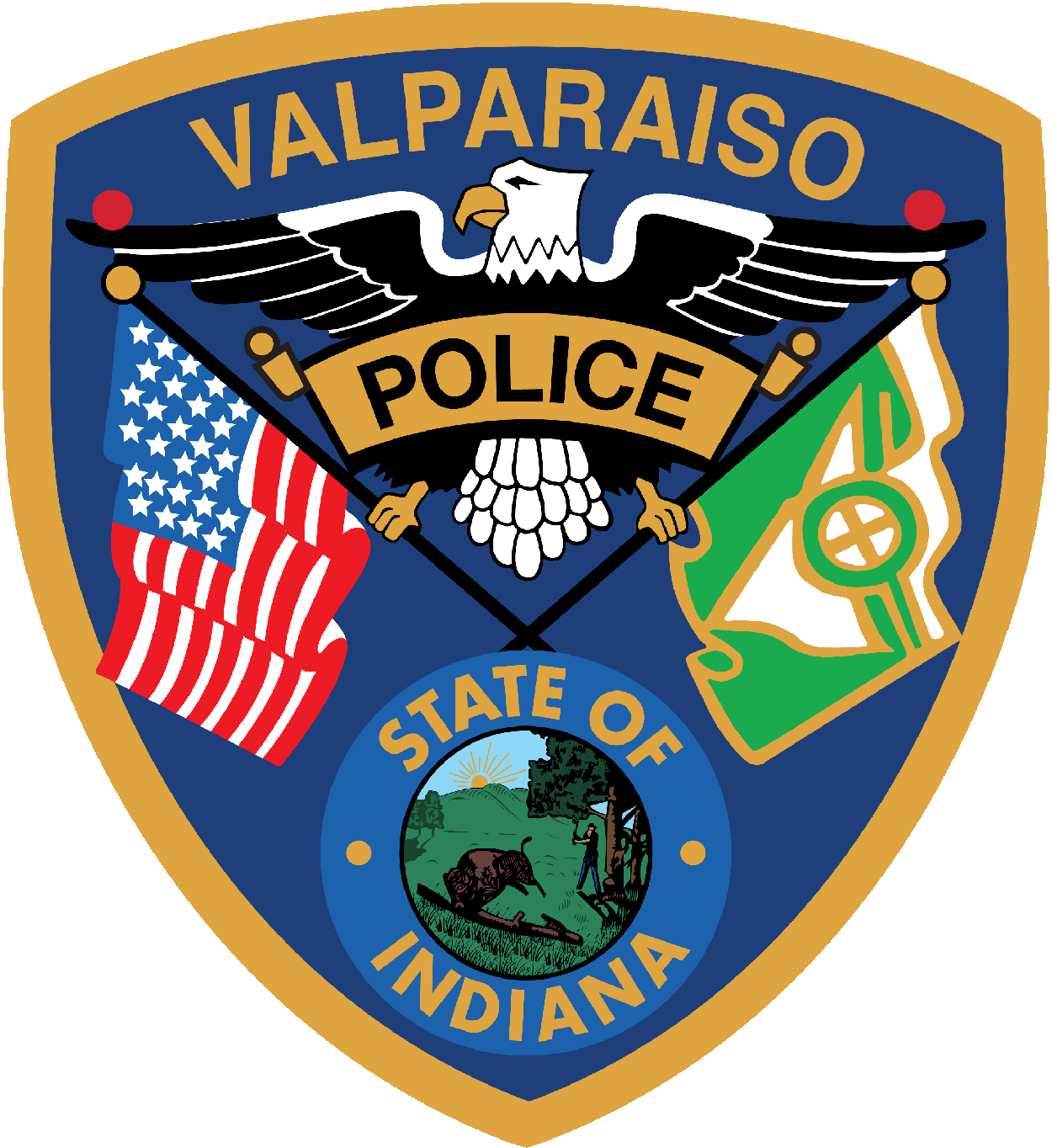 City of Valparaiso
The City of Valparaiso serves as the county seat of Porter County, Indiana, located 50 miles southeast of Chicago, IL. Valparaiso is a business community, consistently growing and contains a vibrant, yet historical, downtown area. Valparaiso is home to multiple higher education locations, including Valparaiso University and Ivy Tech Community College. Valparaiso is also home to numerous community events and an extensive park system, which offers a variety of programs, events, and youth/adult sports.
The city's residential population is estimated to have been 33,897 according to the July 1, 2019 U.S. Census. The city population demographic breakdown is 86.8% Caucasian, 3.5% African American, 6.7% Hispanic, and 3% other. The city government is headed by an elected mayor, and an elected seven-person city council.
Valparaiso Police Department
The Valparaiso police Department continues to seek growth and well-connected community partnerships, that includes numerous planned events and programs. Being a part of the community is engrained into the mission and daily philosophy of the Valparaiso Police Department. As a CALEA accredited police department, we look forward to our continued professional approach to policing and community support. Opportunities for advancement in training, specialties, and technology are also important aspects of our agency. A list of specialties/opportunities include:
Bike Patrol
Motorcycle Patrol
Field Training and Instructor Programs
Emergency Response Team (Porter County Sheriff's Department)
Drone Team
Accident Reconstruction
Evidence Specialist
Honor Guard
Canine Unit
Crime Scene Unit
Community Events
Community Policing Outreach
Community Collaboration and Partnership
Mission
The members of the Valparaiso Police Department are committed to being responsive to our community in the delivery of quality service and to our profession by continuously seeking excellence. By partnering with the community, we will strive to efficiently improve the quality of life by providing a safe and secure environment for all.


Core Values
Dedication
We value dedication and a strong commitment in providing quality service to our community. Individuals are encouraged to set individual goals for self-improvement. We value professionalism and being accountable to the highest standards of law enforcement.

Innovation
We value our employees as our greatest asset. We believe in empowering individuals who reflect the organization's values through greater autonomy and control within their scope of responsibility. We encourage an atmosphere of creative problem solving and providing the equipment and technology necessary to accomplish our mission.

Integrity
We value truthfulness and honesty and consider them vital to our organization. We are committed to ethical conduct by all members of our department, and the highest standards of moral character in serving our community. We are committed to justice and fairness and will abide by the Law Enforcement Code of Ethics.