Upper Saddle River Police Department

Chief
Patrick Rotella
Address
368 W Saddle River Road
Upper Saddle River NJ 07458
Phone
201-327-2700
Website
http://www.usrpd.net/
---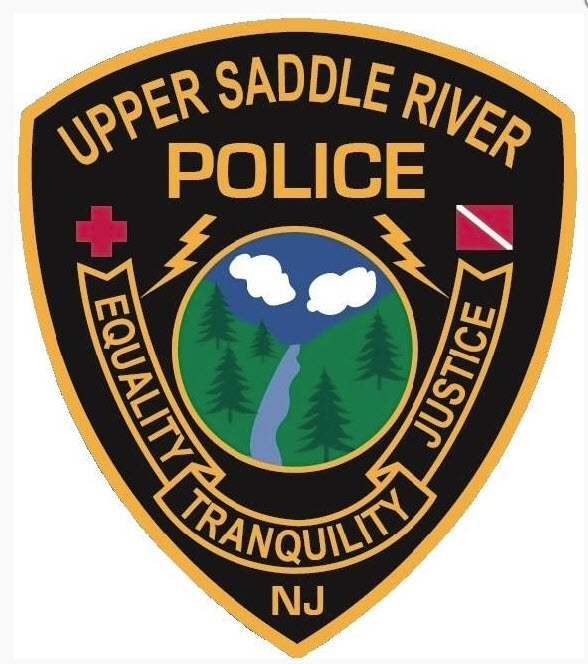 About Our Department
The Upper Saddle River Police Department covers 5.3 square miles and serves a resident population of approximately 8,500, and a daytime population of 12,000. Our department is staffed by 18 sworn Police Officers, 3 full time and 5 part time Communications Officers as well as a full time Records Administrator. There are six divisions within the police department, Patrol, Investigative, Traffic, Communications, Records and Juvenile. The Upper Saddle River Police Department has adopted an aggressive community policing philosophy, which strengthens the relationship between the police and the residents. On Thursday May 24th 2012, the New Jersey Commission for Law Enforcement Accreditation officially voted for our agency to receive accreditation designation. The members of the police department also work closely with the Schools, the D.A.R.E. program and the Youth Guidance Council to foster a good relationship with the youth of Upper Saddle River. The Borough of Upper Saddle River is considered a safe suburban community for raising families.
Our Mission
Upper Saddle River Police Department Mission Statement: To Provide for the Safety, Protection and Welfare of all Citizens through Fair, Professional and Proactive Enforcement of the Federal, State & Local laws in the Borough of Upper Saddle
About our Community
Rural beauty and a central location make Upper Saddle River an excellent place to live. Beautiful homes on large treed lots offer a peaceful and private setting with major highways, mass transportation, shopping and entertainment just moments away.
Originally a rural farming town, much of the history of Upper Saddle River has been preserved, adding to the borough's charm. Sites such as Borough Hall, originally the one-room school house, the Cultural Center and the Hopper-Goetschius Museum are landmarks. The Upper Saddle River Historic Preservation Commission has registered many historic homes and sites in town and has installed commemorative plaques.
Upper Saddle River is known for its excellent school system for Kindergarten through 8th grade, and is a part of the Northern Highlands Regional High School, one of the most highly regarded high schools in the state. The Upper Saddle River Library, in addition to all types of information, provides state-of-the-art technology and a wide variety of programming for children and adults.
Residents of all ages enjoy a strong sports and recreation program with a variety of annual events. For more information on our many community organizations, please visit Our Community above.