Red Bank Police Department
---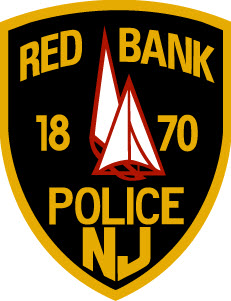 RED BANK POLICE DEPARTMENT
MISSION STATEMENT
The mission of the Red Bank Police Department is to improve the quality of life of the residents and visitors by reducing crime, maintaining order, and protecting life and property. The Red Bank Police Department partners with the community it serves by together identifying needs and solving problems while respecting the constitutional rights of all.
VALUE STATEMENT
The values of the Red Bank Police Department form the basis of our policies, goals and operations. We promote and advocate:
Respect: Treating each individual with an attitude of mutual respect, attention and fairness.
Integrity: We value ethical, legal, and moral behavior.
Dedication: We are devoted to the community we serve, the Red Bank Police Department, and the principles of the law enforcement profession.
Pride: A high commitment to duty and high standards of individual performance.
Honesty: We demand and accept nothing less than absolute truthfulness from all of our department members.
Accountability: The department and its members are accountable for our actions.
ORGANIZATION STRUCTURE
The Red Bank Police Department is under the command of Chief Stephen G. McCarthy and is located in the municipal complex at 90 Monmouth Street, Red Bank, New Jersey. It has forty-one sworn police officers including a chief, three captains, five lieutenants, seven sergeants, two detectives, and twenty-three patrolmen. There are also three civilian dispatchers, a records officer, and two senior secretaries.
The police department is divided into four divisions. They are the patrol,criminal investigation, traffic, and the service division.
Patrol Division
Internal Affairs Bureau
Criminal Investigation
Traffic Safety Division
Service Division