Rhode Island State Police

---
Current Openings

RHODE ISLAND STATE POLICE
MISSION STATEMENT
The Rhode Island State Police is a full-service, statewide law enforcement agency whose mission is to fulfill the law enforcement needs of the people with the highest degree of fairness, professionalism and integrity, and protect the inherent rights of the people to live in freedom and safety. To this end, Division employees shall perform their respective patrol, investigative and support functions to the best of their ability and cooperate with other state agencies, as well as with local and federal authorities.
DIVISION MOTTO
"In the Service of the State"
DIVISION CREED
You are always to remember that you are in the Division of State Police and in the service of the State. It is a call to honor. It requires unselfish devotion to duty, the highest type of honesty and downright courage.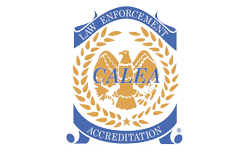 A Nationally Accredited Law Enforcement Agency