Portsmouth Police Department

---
Current Openings
---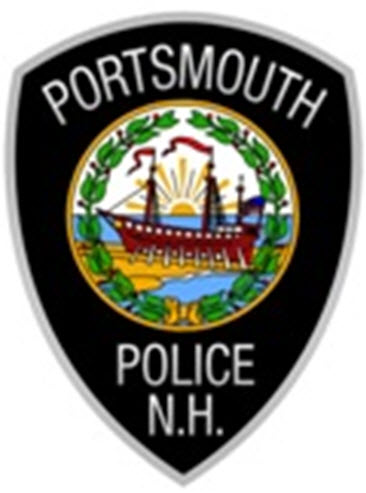 ABOUT OUR DEPARTMENT
The Portsmouth Police Department is budgeted for 69 full-time Police Officers, 28 Auxiliary Police Officers and utilizes the services of 25 non-sworn civilian employees including dispatchers and clerical staff.

The Portsmouth Police Department, directed by the Police Commissioners, is organized into three major divisions: Patrol, Administration, and Detective Division.

The Patrol Division consists of uniformed field personnel, Seacoast Emergency Response Team, Police K-9, Motorcycle Patrol, Parking Enforcement, Animal Control and a Police Explorer Post.

Members of the Detective Division are responsible for major crime investigations, juvenile investigations, D.A.R.E., Crime Stoppers, and the undercover narcotics unit.

Administrative Services directs Personnel and Training, Communications, Automated Information Systems, Court Prosecutors, fleet maintenance, clerical staff, and reports and records.
ABOUT OUR COMMUNITY
The City of Portsmouth, NH is consistently rated as one of the top ten places in America to live and raise a family. The Police Department is proud of the fact that our contribution to Portsmouth's superior quality of life and relatively low crime rate plays a significant role in this determination. The Portsmouth Police Department, much like the City itself, is a vibrant and dynamic organization. We offer qualified candidates an opportunity to join the ranks of a premier law enforcement agency that has established a 150-year history of dedicated and professional service to the community. We invite you to consider a career in law enforcement and challenge you to join the men and women of the Portsmouth Police Department in upholding the highest standards of professional excellence through service to the community and the people we serve.
The City of Portsmouth is located on New Hampshire's Seacoast, midway between Portland, Maine and Boston, Massachusetts. History abounds in Portsmouth and the city is rich in architectural heritage. This heritage is probably best exemplified by Strawbery Banke, a living maritime community museum, and by Portsmouth's picturesque landscape and architecture. Portsmouth is also home to approximately 30,000 people, major industry, an international airport, and a strong economy.