Lancaster County Sheriff's Office

---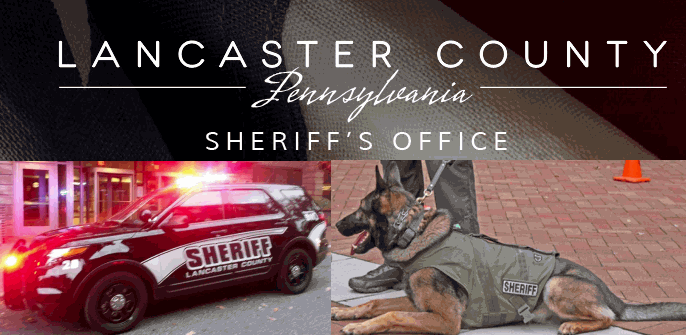 Our Mission
The mission of the Lancaster County Sheriff's Office is to assure a safe environment for our community and an excellent quality of life. We provide a substantial level of services directed in a courteous and respectful manner for the protection of lives, property, and civil rights of all our citizens and visitors.
Our Duties
 Serve most original process in civil matters and obtain personal jurisdiction for the court.
 Provide Security/Protection to the Court of Common Pleas and the Lancaster County Courthouse
 Convey/transport prisoners to and from court and state prisons
 Provide a K-9 explosive detection unit for use in all areas of the county
 Assist all other law-enforcement agencies as they may be needed.
 Serve Protection from Abuse Orders
 Serve and make arrests for outstanding bench warrants
 Conduct investigations into and issue concealed weapons permits and licenses to sell firearms
 Conduct judicial sales of real and personal property, and determine property ownership