Lancaster County Prison

---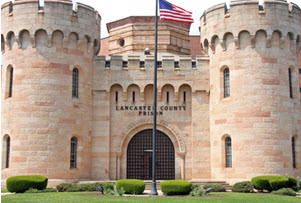 ABOUT US
Lancaster County Prison, has been serving the citizens of Lancaster for over a century. Known as the Castle of King Street, early in its history the inmate population was between one hundred to two hundred inmates, but today that populations as risen to over one thousand inmates on any given day. Lancaster County Prison is deemed a maximum security facility lead by Warden Dennis Molyneaux with two Deputy Wardens, and a team of administrative staff to serve the public effectively.

To ensure public safety, the Lancaster County Prison employs, 196 uniform officers who police the halls of the facility, and a five member K-9 team provides support of the officers to maintain good order within the facility. Two specialized teams operate within the facility as well to handle situations quickly and effectively should the need arise.

The C.E.R.T. members pride themselves in being able to respond to any disturbance quickly and effectively to protect the officers but also to provide a security blanket against a public disturbance. As well as our F.E.R.T members who pride themselves on being knowledgeable and skilled in handling any emergency situation from a minor incident to a catastrophic event.
Lancaster County Prison has a full medical team, as well as a mental health team to provide assistance in dealing with the challenges of providing Care, Custody, and Control to an ever growing mental health needs population.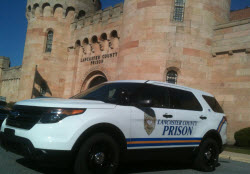 Lancaster County Prison is moving into the future with our path set to being an example of pride an excellence to the community, as well as other law enforcement agencies who conduct their part of the legal process within the facility.
Lancaster County Prison Vision Statement
The Lancaster County Prison has set forth a vision to strive, and excel in public safety, by always pursuing and innovating change. As we value professional integrity, and promote dignity and respect of all. We encourage growth as well as recognize the importance of innovative thinking to serve the citizens of Lancaster County as a symbol of change.
Lancaster County Prison Mission Statement
To provide for the humane, secure, care control and custody of those individuals who are charged with criminal offenses. While also providing for the protection and safety of the community through detention of such individuals.