Neptune Township Police Department

---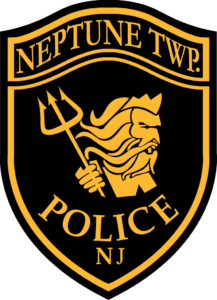 Noble. Trustworthy. Professional. Diverse.
This is the Neptune Township Police Department, and we are proud to serve you.
---
MISSION STATEMENT:
THE MISSION OF THE NEPTUNE TOWNSHIP POLICE DEPARTMENT IS TO CONSISTENTLY WORK TO IMPROVE THE QUALITY OF LIFE FOR ALL CITIZENS OF AND VISITORS TO OUR COMMUNITY. TO PROMOTE THE EFFECTIVE PARTNERSHIPS AND ENCOURAGE COMMUNITY INVOLVEMENT TO ADDRESS CRIME, THE FEAR OF CRIME AND OTHER COMMUNITY CONCERNS.
The goal of our police department is to provide our residents, businesses and visitors with a community-oriented, well trained, trusted and respected Police Department. We are proud to have expanded a number of community outreach programs over the past several years as well as recently achieved Accreditation from the New Jersey State Association of Chiefs of Police. As an Accredited Police Department, the Neptune Township Police Department continues to operate in line with the recognized best practices of the law enforcement community. Our duty is to serve the community and to safeguard, protect, and respect the constitutional rights of every citizen. We have continued to undertake a long-term project of increasing officer safety through continuing education and training including de-escalation techniques, officer safety, and consistent community outreach contacts with our residents and visitors.