Township of Ocean Police Department (Monmouth County)

---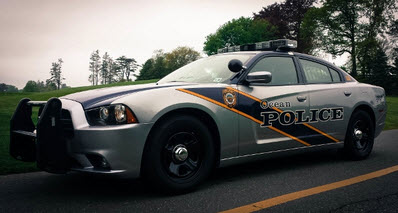 TOWNSHIP OF OCEAN POLICE DEPARTMENT
Welcome to the Township of Ocean Police, chosen best in Monmouth County in 2011 and officially awarded the distinct honor of being an accredited law enforcement agency, in May 2013.
MISSION STATEMENT
Our mission is to ensure the safety and protection of both property and persons of all the inhabitants of our community. To reduce the impact of crime on the inhabitants and the adjudication of persons involved in criminal acts. To regulate and control the flow of traffic in order to facilitate the movement of persons and goods within the Township of Ocean.
DEPARTMENT MOTTO
"Those Who Dare To Enforce The Law Must Never Cease To Obey It"