Hampstead Police Department

---
Current Openings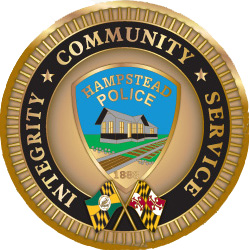 About Us
The Hampstead Police Department is a small town agency located in northeastern Carroll County, Maryland, serving the incorporated town's residents, businesses, visitors, and surrounding communities. HPD currently has ten sworn officers and one non-sworn member operating out of our station on Main St.
We are looking for entry-level and experienced candidates to join our team in this small-town environment with strong community support for law enforcement.
Mission
The Mission of the Hampstead Police Department is to provide our community with professional service, protect and serve with integrity, and embrace the human and civil rights of those we serve. With a focus on providing quality service that is based on a community policing model, officers build strong ties with various members/businesses of the community while providing professional police services.