Grand Rapids Police Department

---
Your safety is our highest priority. We will work together as a department and in partnership with the community to ensure all people feel safe and are safe in Grand Rapids. We are committed to being an effective, inclusive, and modern police department and advancing public safety while earning the trust and pride of those we serve. We value service delivered with compassion and courage; equity in providing fair and just services for all individuals; integrity of purpose and action; and being transparent and accountable in all we do. I am proud to lead this department and to serve Grand Rapids.
~Chief Eric Winstrom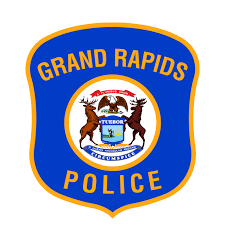 PROGRAMS
Citizen Police Academy: Ever wonder what it's like to be a Police Officer? In our Citizen Police Academy program you'll get a peak at what our job is like.
Youth Programs: We offer programs specifically designed for children and young adults. If your child is interested in learning about what we do, they have a couple options.
"You Are Not Alone" (YANA): Volunteers visit elderly seniors who are shut-in or do not have family or friends to check in on them.
Vacation House Check: The Grand Rapids Police Department is pleased to provide the Vacation House Check service to members of our community. To use this service, you must be absent from your home for at least 4 days and we need to receive this application at least 7 calendar days prior to your scheduled vacation.