Hanover - Sergeant
This job is currently closed. Please check our
Current Jobs
.
---
Job Announcement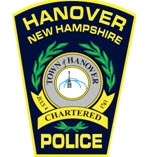 JOB OPPORTUNITY ANNOUNCEMENT
HANOVER POLICE DEPARTMENT
Full-Time Sergeant
The Town of Hanover is seeking an experienced and qualified law enforcement professional to serve as a Sergeant for the Hanover Police Department. (NH certified officer strongly preferred)
About the Town of Hanover:
The Town of Hanover is located in Grafton County in west central New Hampshire bordered by the Connecticut River. The population is estimated at 11,260 (per the 2010 Census) and encompasses 50.3 square miles including two villages; Etna and Hanover Center. The Town of Hanover has been rated as one of the Top 10 places to live in America twice in the past 10 years (2011 and 2007); Hanover High School achieved the designation as one of "America's Best High Schools" in 2009 and they accept students from other Towns in VT and NH. The downtown area is a thriving district with small shops and restaurants surrounded by theater, art and sporting events.
Many residents have made a conscious decision to live in Hanover because of the region's high quality of life – the beautiful countryside, ample recreational opportunities (including the Appalachian Trail); regarded as a safe place to live and to raise children within easy driving distance of key Northeast metropolitan centers; Boston, the Seacoast and the White Mountains are within 2 hours of Hanover.
Hanover is the home of Dartmouth College and the Police Department conducts criminal investigations both on campus as well as throughout the community. The Hanover Police Department coordinates closely with Dartmouth College Safety and Security as their security officers are not sworn officers.
Additional information about the Town of Hanover and the Police Department can be found on the Town's website: http://www.hanovernh.org.
Overview of the Department:
The Hanover Police Department is a full-service agency that employs 20 full-time sworn officers, 13 non-sworn personnel with an annual operating budget of $2.4 million. The full-time non-supervisory personnel are members of the New England Police Benevolent Association representing police officers, dispatchers, parking control officers and clerical staff.
General Duties:
Employees in this classification, working under the direction of the Operations Lieutenant, supervise the activities of the officers assigned to their area of responsibility, ensure compliance with department regulations, and are responsible for the proficiency, discipline, conduct, appearance, and attention to duty of all officers under their command. (See full job description for complete duties).
A person in this classification must expect the possibility of periodic specialized assignment to other supervisory roles, such as Detective Sergeant and Parking Division Sergeant.
Salary Information:
Starting salary $28.71 to $43.54 per hour. Salary is negotiated depending on qualifications and experience. This is a benefits eligible position including health insurance, enrollment in the New Hampshire Retirement System as well as an option to participate in the Town's 457 Plan.
The Hanover Police Department has an incentive program that provides opportunity for additional pay for physical fitness testing as well as education (2% for Associate's Degree; 4% for Bachelor's Degree and 6% for Master's).
Minimum Qualifications:
U.S. Citizenship
21 years of age at the time of employment
High School Diploma or G.E.D.
Minimum of an Associate's Degree or equivalent amount of training and experience
Demonstrated writing skills necessary for the generation of reports, correspondence, and related work product
Valid Driver's License
Ability to pass background requirements
Three years full-time experience as a sworn police officer
(Current certification as a police officer – NH certification strongly preferred)
HANOVER POLICE DEPARTMENT ~ Mission Statement
The men and women of the Hanover Police Department's mission is to "provide professional and compassionate police service through partnerships that build trust, reduce crime, create a safe environment and enhance the quality of life in our community".
To fulfill this mission, we will have an uncompromising insistence on quality people who believe in our core values:
"Integrity, Respect, Fairness and Excellence."
The Town of Hanover is an Equal Opportunity Employer.
Please direct questions regarding this job to Elizabeth.Rathburn@HanoverNH.org
Jobs close at 11:59 PM (Eastern) on the deadline date specified, or when the position capacity has been met, or unless otherwise specified in the announcement. If the deadline date is not specified in the announcement, the agency has sole discretion on setting the deadline and jobs may close without notice. It is the applicant's responsibility to thoroughly read and understand the deadline requirements and capacity limits as outlined by the agency.
×
Get Real-Time Job Alerts!
Join our mailing list to receive up-to-the-minute job alerts, exam notifications and more: