South Kingstown - Probationary Police Officer
This job is currently closed. Please check our
Current Jobs
.
---
Job Prerequisites
---
Job Announcement

SOUTH KINGSTOWN, RI POLICE DEPARTMENT
IS NOW ACCEPTING APPLICATIONS FOR
PROBATIONARY POLICE OFFICER
****PLEASE NOTE: THE FITNESS STANDARDS HAVE BEEN UPDATED AS OF 11/30/17 - IF YOU DOWNLOADED THE PACKET PRIOR TO 11/30/17 PLEASE REPRINT AN BE AWARE OF THE NEW STANDARD FOR THE 1.5 MILE RUN****
Before proceeding you must download and fully read the "Recruitment Information and required forms" package located under the "Apply Now" button above.
Application is for the formation of a list that will be active for one year following the end of the process. There is an anticipated opening for a minimum of at least one new hire for the July 2018 RI Municipal Police Training Academy.
Informational sessions will be held at the South Kingstown Police Department (1790 Kingstown Rd., Wakefield, RI) on the following dates & times: Saturday, November 18th 11am; Tuesday, November 28th 11am; Thursday, December 14th 7pm. Those attending will have the opportunity to learn and ask questions about our department and town, the recruitment process, the agility and written testing, and the academy. Registration for a session in advance by e-mailing Sgt. Gardner at pgardner@skpd.org ; walk-in's also welcome.
SALARY & BENEFITS
Starting salary of $45,767
Annual step increases for 5 years to $64,036 plus longevity pay for top step patrol officer
Health & dental benefits
Educational reimbursement (conditions apply)
ABOUT THE TOWN & DEPARTMENT
South Kingstown, RI is a diverse seaside community of over 30,000 residents that encompasses 63 square miles and includes the University of Rhode Island. There is also a large tourist population during the summer months. The Police Department offers specialized services such as Accident Reconstruction Officers, Bike Patrol, Ceremonial Honor Guard, Child Safety Seat Technicians, Dive Team, Field Training Officers, Range Officers, and School Resource Officers. Currently, the department employs 53 sworn officers.
MINIMUM QUALIFICATIONS
US Citizen
Minimum of 21 years of age by date of application
Valid driver's license

ONE

of the following:

- At least 60 credits (by application deadline) from an accredited college recognized by the US Department of Education
- A high school diploma or GED

AND

2 years, continuous, active duty, US Military duty with honorable discharge
- A high school diploma or GED

AND

4 years, honorable, continuous, RESERVE/GUARD, US Military service
- A current police officer with a minimum of 5-years of experience

Applicants should have strong communications and decision making skills.
HIRING PROCESS
Physical agility test & swim test

-- Pass / fail
-- All who pass advance to written exam

Written exam

-- Must pass all 4 portions of exam by 70% or greater
-- Those with the top 20 scores will be invited for an oral interview

Oral Interview

-- A list of 10 candidates will be formulated after the interviews
-- If fewer than 20 candidates are interviewed, the list may be less than 10
The list will be valid for one year from the date of certification

Background investigation

-- An in-depth investigation will be conducted on candidates given a conditional offer of employment

Medical exam
Psychological exam
Academy training

All candidates will be required to successfully complete the RI Municipal Police Training Academy to continue their employment

After successful completion of the RI MPTA, probationary officers are required to successfully complete the department's Field Training Program and one year of employment (from the start of the academy) to become permanent members of the department.
To request a hardship waiver you must submit a letter to Chief Joseph P. Geaber, Jr. stating why you are requesting the waiver. The request, in letter format, may be emailed to: pgardner@SKPD.org. Requests must be received and approved prior to the application deadline.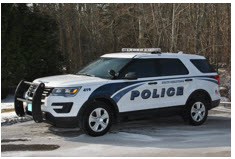 Please direct questions regarding this position to pgardner@SKPD.org
Jobs close at 11:59 PM (Eastern) on the deadline date specified, or when the position capacity has been met, or unless otherwise specified in the announcement. If the deadline date is not specified in the announcement, the agency has sole discretion on setting the deadline and jobs may close without notice. It is the applicant's responsibility to thoroughly read and understand the deadline requirements and capacity limits as outlined by the agency.
×
Get Real-Time Job Alerts!
Join our mailing list to receive up-to-the-minute job alerts, exam notifications and more: