Sea Isle City - SLEO Class I & II
---
Job Announcement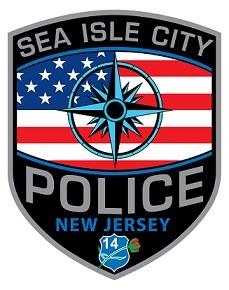 The Sea Isle City Police Department
IS NOW ACCEPTING APPLICATIONS FOR
Special Law Enforcement Officer Class I & II POLICE OFFICERS
SLEO I & II OFFICER GENERAL DUTIES INCLUDE, BUT NOT LIMITED TO:
This position is Seasonal; the employment period is from May to September.
General patrol duties
Back up support for regular police officers
Traffic Direction
Parking Enforcement
Security/spectator control at special events
Municipal building and facilities security
Arrestee processing and transportation
Municipal Court security
SALARY
Salary earned is up to $20.00 an hour.
ABOUT SEA ISLE CITY POLICE DEPARTMENT
We are looking to hire approximately 30 SLEO I & II Officers, to supplement our 23 Full Time Police Officers. Our Summer time population expands from 2,200 people to approximately 80,000 to 100,000 people, at the height of our Tourist Season. Our Officers respond to an average of 25,000 calls per year. These positions are for May thru September of each year, as they are only seasonal positions.
MINIMUM QUALIFICATIONS
Examples of details to include (if applicable):
Must be a Citizen of the United States of America
Must have a valid drivers license
Must be 18 years old
Must have a High School Diploma, or GED
Must be able read, write and speak the English language well and intelligently and has a high school diploma or its equivalent;
Must be sound in body and of good health and be able to perform the physical functions of the duties assigned;
Must be of good moral character and shall not have been convicted of any crime or offense involving moral turpitude;
Must be able to pass a physical fitness test, to qualify for the Academy
Must be able to pass a psychological examination
Must be able to pass a medical screening examination
Must be able to pass a Drug Test
TESTING REQUIREMENTS
Physical fitness test- 1.5 mile run, sit ups, push ups, 300 meter sprint, vertical jump.
HIRING PROCESS
Physical Fitness Test
Background investigation
Oral Interview
Drug testing
Medical Examination
Psychological Testing
Academy training
Please direct questions regarding this position to recruitment@sicpd.us
Jobs close at 11:59 PM (Eastern) on the deadline date specified, or when the position capacity has been met, or unless otherwise specified in the announcement. If the deadline date is not specified in the announcement, the agency has sole discretion on setting the deadline and jobs may close without notice. It is the applicant's responsibility to thoroughly read and understand the deadline requirements and capacity limits as outlined by the agency.

Applicants are responsible for checking their email and logging into their PoliceApp, PublicSafetyApp, FireFighterApp or EmployementApp account to monitor for emails, scheduling and process updates.
Login & Apply Now