Pawtucket - Entry Level Police Officer
---
Job Announcement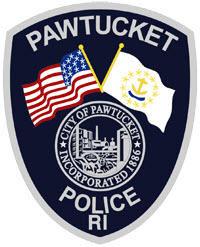 _________________________________________________
CITY OF PAWTUCKET
DIVISION OF PERSONNEL
ANNOUNCES OPEN COMPETITIVE EXAMINATION FOR
POLICE OFFICER
APPLICATION DEADLINE IS SUBJECT TO CHANGE
SALARY:
Year 1 $55,095.04
Year 2 $58,215.04
Year 3 $70,288.92
BENEFITS:
14 Paid Holidays Annually
Longevity Pay 5 % -10.75%
10 Year Vested; 20 Year Retirement Benefit
18 Vacation Days, up to 8 Personal Days Annually
Comprehensive Health Benefits
Educational Opportunities
The City of Pawtucket Police Department is now accepting applications at all times. Applications must be completed online at www.PoliceApp.com/PawtucketPD.
GENERAL JOB DESCRIPTION:
Assigned duties include but are not limited to, patrol operations, traffic enforcement, community policing, basic criminal investigations and community caretaking. Police officers are assigned patrol areas within the community and interact with citizens on both dispatched and self-initiated service calls. Police officers are first responders for incidents and emergencies and are required to exercise independent judgement in determining when there is reasonable suspicion to detain, probable cause to search and arrest, and when force may be used and to what degree. Police officers will prepare investigative reports and provide testimony in court and other official settings.
Required skills, knowledge, and abilities to perform this job are a working knowledge of controlling laws, ordinances, and regulations; the ability to understand the necessity for strict discipline required in a police department; the ability to read, write and speak the English language; must possess good social and general intelligence; must possess good physical condition, strength, and agility; the ability to operate a motor vehicle; and possess skill in the care and use of departmental firearms.
MINIMUM QUALIFICATIONS REQUIRED FOR APPOINTMENT:
Must possess the following:
Graduation from high school or a General Education Diploma (GED);
Age 18 or older, no more than 42 years of age;
U.S. Citizen;
A valid driver's license;
Thirty (30) completed college credits from an accredited college-OR-(1) year active military service in lieu of college credits.

PAWTUCKET RESIDENT PREFERENCE:
Please note you do not need to be a Pawtucket Resident to apply. If you are a Pawtucket Resident, you must provide documentation that you have lived in Pawtucket for the past 3 years. 5 pts will be added to your score if you pass the written exam.
Acceptable documents for Proof of Residency must include your name and address. You will need to provide proof of Pawtucket Residency for each of the past three years from any of the items below:
Voter registration
Utility or phone bill
Checking or savings account statement
Property tax bill or excise tax bill
Mortgage account or proof of home ownership
Residential rental contract (apartment lease or other rental of real property)
Car loan or car registration
Tuition bill or student loan
W-2 Form
Income Tax Return or payroll check stub
LANGUAGE PREFERENCE:
An additional 5 points shall be awarded to your score, if you pass the written exam, for any person fluent in any second language as spoken by at least 10% (ten percent) of City residents as determined by the United States Census Bureau; Portuguese or Spanish.
Police Candidate Orientation Meeting & Mock Physical Agility Test:
In an effort to help prepare and mentor applicants for the police officer selection process, the Department will hold a voluntary orientation meeting to answer questions and provide instruction for the different phases of the hiring process, and provide exposure to the career of policing. The Department will also hold a mock agility test, during which certified fitness assessors will coach applicants and interested persons on how to prepare for agility tests and the physical demands of the police academy. Applicants will be notified of such an event, and such events will also be posted on the recruitment website, www.pawtucketpdrecruitment.com.
TESTING PROCESS:
The following phases of the testing process are being provided in advance so applicants can plan accordingly. The City of Pawtucket will notify all applicants of the specific dates and times for each test. Candidates who fail to report to any of the testing procedures and/or who fail any component of the testing process will be disqualified from further consideration.
PHASE 1- PHYSICAL AGILITY TEST:

Applicants are required to pass a Physical Agility Test based on standards set by the Rhode Island Police Commission on Standards and Training. The requirements can be viewed at http://rimpa.ri.gov/basicrecruitment/requirements.php

All applicants must obtain a physical agility test certificate from Fit2Serve prior to taking the written exam. Please visit www.fit2serveri.com for available testing dates and requirements.
PHASE 2- WRITTEN EXAMINATION:

All eligible applicants will be invited to participate in the second phase of the application selection process, the written examination.
In preparation for the written exam you should download the free reading comprehension manual - this is mandatory for the written exam http://fpsi.com/docs/National-Police-Select-Test-Reading-Comprehension-Manual.pdf

You may also purchase an optional Candidate Orientation Guide with practice test questions "NPST-R Candidate Orientation Guide" at the following link http://www.fpsi.com/police-candidate-orientation-guide/. This guide can be downloaded as a pdf file and saved or printed.
The written exams will be conducted biannually, typically in January and June, coinciding with the biannual academy sessions. A specific date and time for the written test will be emailed to applicants prior to testing.
PHASE 3-ORAL INTERVIEW

A limited number of candidates who achieve the overall highest test scores from the written examination will be invited through official notification, to participate in the next phase of the process, the oral interview.
PHASE 4- COMPREHENSIVE BACKGROUND INVESTIGATION



Candidates who are deemed eligible may be offered a conditional and contingent offer of probationary employment for the position of police officer with the Pawtucket Police Department must successfully pass a series of pre-employment requirements; attain a satisfactory-average score on the battery of psychological tests; successful completion of the RIMPTA fitness test, a medical examination, which shall include medical history and a drug screen test, as well as an extensive background investigation.
Failure to provide/submit any of the required listed information by the applicant may disqualify the candidate from any further consideration by the Pawtucket Police Department.
HIRING PROCESS:
Application Submission
Written Examination
Oral Interviews
Background Investigation
Medical Examination
Psychological Examination


In accordance with the Rhode Island Police Commission on Standards and Training, a background and police record investigation is required (FBI and NCIC).
The City of Pawtucket is an Equal Opportunity Employer/Affirmative Action and fully complies with
the Americans with Disabilities Act.
Minorities and Women are encouraged to apply.
Please direct questions regarding this position to dagostini@pawtucketri.com
Jobs close at 11:59 PM (Eastern) on the deadline date specified, or when the position capacity has been met, or unless otherwise specified in the announcement. If the deadline date is not specified in the announcement, the agency has sole discretion on setting the deadline and jobs may close without notice. It is the applicant's responsibility to thoroughly read and understand the deadline requirements and capacity limits as outlined by the agency.

Applicants are responsible for checking their email and logging into their PoliceApp, PublicSafetyApp, FireFighterApp or EmployementApp account to monitor for emails, scheduling and process updates.
Login & Apply Now