Mount Olive Township Police - Entry Level Police Officer
This job is currently closed. Please check our
Current Jobs
.
---
Job Announcement

MOUNT OLIVE POLICE DEPARTMENT
NOW ACCEPTING APPLICATIONS FOR

POLICE OFFICER
WRITTEN EXAMINATION NOTES & INSTRUCTIONS
Application and testing fee is $110.00

Non Refundable

Deadline for applications is Thursday March 23 rd, 2023 at 3:00pm.

TEST LOCATION:

Testing will be held at the Mount Olive Middle School 160 Wolfe Road Budd Lake, NJ 07828

TEST DATE & TIME:

Wednesday March 29 th, 2023 at 6:30pm.

Parking will be available at the front and side of the building. The front doors will open promptly at 5:00pm and

will shut at 6:00pm. No one will be admitted after the doors have been closed. Please have current

government issued photo identification ready when you get to the door. No one will be admitted to the

test without proper photo identification.

No electronic devices will be permitted into the testing facility. All cell phones and other electronic

devices should be secured in your vehicles.

You will need at least two #2 pencils.

THERE WILL BE NO MAKE UP EXAMS!-Plan your schedules accordingly to attend this session. All

fees are non-refundable. It is your responsibility to print and save the instructions above. As there

will be no other communications regarding the exam. These instructions are also posted

on www.mopd.org.
GENERALIZED ESSENTIAL JOB FUNCTIONS
Walking
Running short and long distances
Running up and down stairs
Running over uneven terrain
Light, medium, and heavy lifting and carrying
Jumping over obstacles
Vaulting over obstacles
Climbing fences
Climbing stairs
Dodging around obstacles
Crawling under or through obstacles
Dragging objects
Extracting and dragging victims
Pushing heavy objects such as cars
Bending and reaching
Using hand and feet in self- defense
Short and long-term use of force
SALARY
Starting salary $47,754.36 plus health and pension benefits
ABOUT MOUNT OLIVE POLICE DEPARTMENT
The Mount Olive Police Department is a 51 person department that patrols the towns of Budd Lake and Flanders. The Townships approximate population is 29,000 and it covers 33sq miles in the North West part of Morris County, NJ.
MINIMUM QUALIFICATIONS
Must be a citizen of the United States.
Must possess a high school diploma, or equivalency.
Must be of good moral character.
Must be at least (18) years of age.
Must not have been convicted of a crime.
Must have an Associate's Degree or have attained 67 college credits.
Must be able to maintain composure while under stress or during crisis.
Must be able to work swing shifts, nights, weekends, and holidays.
Must be able to work in all weather conditions.
Must be eligible to enter into the New Jersey Police and Fire Pension system.
Must not respond with or present misleading, deceptive, or untruthful
Must have the ability to follow lawful orders and take direction.
Must have the ability to distinguish reality from non-reality.
Must have a New Jersey residence and driver's license prior to entry into the
Must not support or have been a member of any organization advocating the
overthrow of the government.
Must be able to read and write the English language.
Must be able to maintain mental alertness and readiness to act, even during
periods of calm and inactivity.
HIRING PROCESS
Hiring Process may consist of up to 4 components:
Written Test
Physical Test
Panel Interview
Chiefs Interview
If have any further questions/concerns you can contact the Mount Olive Township Police Department Applicant Information Number at 973-691-0900 extension 7534 or e-mail recruit@mopd.org and put in the subject line POLICE RECRUITING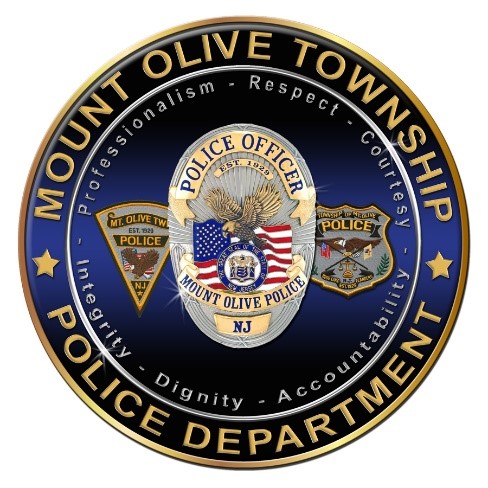 Please direct questions regarding this position to recruit@mopd.org
Jobs close at 11:59 PM (Eastern) on the deadline date specified, or when the position capacity has been met, or unless otherwise specified in the announcement. If the deadline date is not specified in the announcement, the agency has sole discretion on setting the deadline and jobs may close without notice. It is the applicant's responsibility to thoroughly read and understand the deadline requirements and capacity limits as outlined by the agency.

Applicants are responsible for checking their email and logging into their PoliceApp, PublicSafetyApp, FireFighterApp or EmployementApp account to monitor for emails, scheduling and process updates.