Marlborough - Police Officer
---
Job Announcement

MARLBOROUGH NH POLICE DEPARTMENT
ACCEPTING APPLICATIONS FOR
POLICE OFFICER
The Marlborough, NH Police Department is accepting applications to fill a full-time police officer position. We are also accepting applications from full or part-time certified officers looking for part time employment with our town.
The Marlborough Police Department is one of few local agencies that offer a take home car program for full-time officers. All full time officers must live within a 15 minute response time. Each officer is assigned their own cruiser outfitted with all necessary equipment. All uniforms, body armor, and boots are issued by the department. Advanced and varied training opportunities are not only available but encouraged for our officers on a regular basis. The Town of Marlborough provides excellent health and dental insurance, as well as other competitive benefits (paid vacation, personal time, sick leave, state retirement). Holiday pay is double-time and a half. Additional $5000 (approximate) of on call pay per year and overtime available, as well as state overtime grants when funded.
MINIMUM REQUIREMENTS:
Candidates must be 21 years old upon date of hire (18 for part-time positions) and pass the following to be considered for employment: physical agility test, oral board, extensive background check, medical exam, and psychological evaluation. Current physical fitness standards can be found at https://www.pstc.nh.gov/faq/index.htm#fitnesstest
NH Certified Officers:
Current NH certified officers will earn a minimum base salary of $24.88 hourly ($51,750.40). Officers with more experience may start at a higher rate of pay.
The Marlborough Police Department is now using the NH State Police pay scale/step raise system as a guideline for annual increases.
We are also looking to fill part-time officer positions with current NH certified officers. The pay range is $20-$25 hourly.
Out of State Certified Applicants:
Are you tired of call-to-call police work? Does your current administration put their own interests ahead of the rank and file? Are you looking to make the move to a state much safer and better suited for raising a family? If any of your answers are "yes," give us a call to learn more about our department and the opportunities available to you. Here in Marlborough, your skills are valued and your efforts in the community have benefits you can see and feel on a daily basis. Be a police officer, not just a badge number.
Most out of state officers qualify for a "law package" course at the NH state police academy which consists of day classes to acquaint the out of state officer with our laws. These officers are not required to attend the full sixteen week residential academy.
Academy FAQs: https://www.pstc.nh.gov/faq/index.htm
To Apply:
Applications for the full-time position will be accepted from both certified (NH and Out of State) and non-certified applicants until filled. Applications for the part-time positions will be accepted from NH certified officers only.

Please submit all applications to www.PoliceApp.com/MarlboroughNH
Salary:
Base pay full-time (no experience and non-certified): $47,777.60 annually
Certified/experienced officers: $51,750.40 annually or more (based on experience/qualifications)
Pay range part-time (certified officers): $20-$25 hourly
Questions?
Email: zdbyam@marlboroughnh.org
Check out our website at: https://www.marlboroughnh.org/police-department
Our Facebook page: https://www.facebook.com/marlboroughpd/
Applications will be accepted until the positions are filled. Equal Opportunity Employer.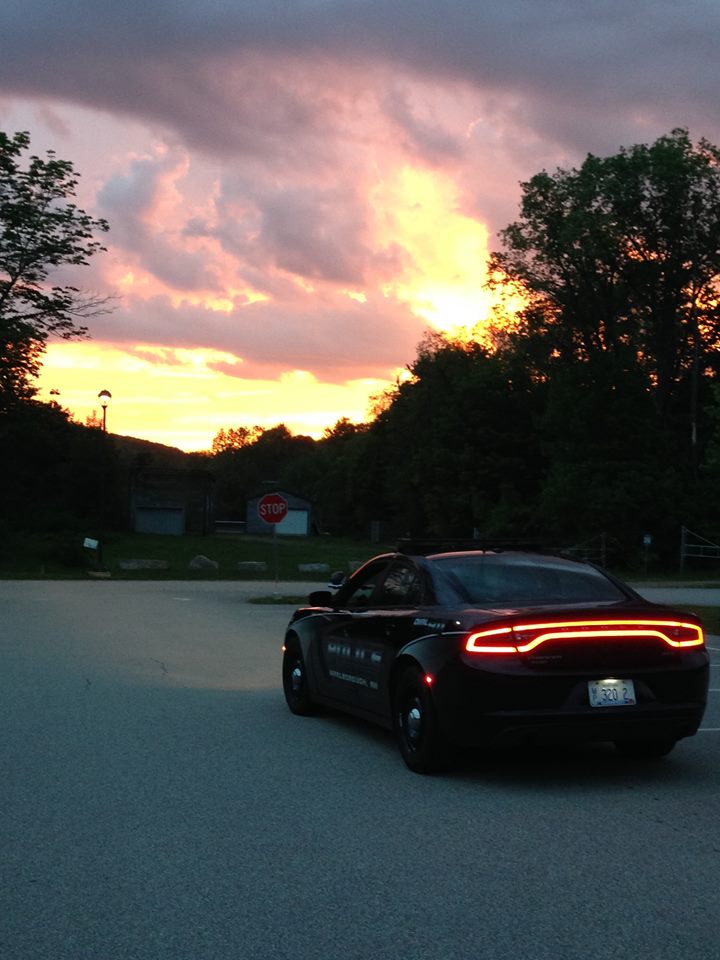 Please direct questions regarding this position to zdbyam@marlboroughnh.org
Jobs close at 11:59 PM (Eastern) on the deadline date specified, or when the position capacity has been met, or unless otherwise specified in the announcement. If the deadline date is not specified in the announcement, the agency has sole discretion on setting the deadline and jobs may close without notice. It is the applicant's responsibility to thoroughly read and understand the deadline requirements and capacity limits as outlined by the agency.
Login & Apply Now