Little Falls Township - Entry Level Police Officer
This job is currently closed. Please check our
Current Jobs
.
---
Job Announcement
Notice of Hiring
LITTLE FALLS TOWNSHIP
Entry Level Police Officer
Successful candidates will assume patrol duties to include, under regular supervision, basic law enforcement duties in accordance with the mission, goals and objectives of the Little Falls Police Department and in compliance with governing federal, state and local laws. The Township of Little Falls offers a rewarding career in a progressive and professional environment. The Town provides liberal benefits, including paid vacation, paid holidays, major medical and dental insurance, sick leave and State Pension Plan.
Mission Statement and Core Values:
We will provide effective police services to all of the residents of Township of Little Falls. We understand doing this will help prevent crimes, protect life and property, and safeguard the Constitutional Rights guaranteed to all citizens. We recognize that our goal is to help our community and provide assistance at every opportunity. We will maintain a higher standard of integrity, because we are held to higher standards. We will honor and abide by all Federal, State and Local laws, and be diligent in enforcing the laws
in a consistent, fair and swift manner. We will fight crime by preventing it, and also by aggressively pursuing and apprehending violators of the law.
Our core values are: Honor, Integrity & Community
Requirements:
The Little Falls Police Department is now accepting applications for the position of Police Officer. The requirements are as follows:
* U.S. Citizen and New Jersey resident.

* Possess a valid New Jersey driver's license.
* High School Diploma or GED.
* Not less than 18 years of age or older than 35 years of age at time of appointment.
* Is able to read, write and speak the English language well and intelligently.
* Of good moral character, sound body and good health.
* Not convicted of any Crime, Disorderly persons offense or Drunk/Drug driving offenses.
Finalists must undergo a background investigation, medical examination, psychological examination and pass a drug test.
Applications must be completed online at www.PoliceApp.com/LittleFallsNJ, from September 22nd through October 15th 2018.
Test Date: November 3rd, 2018
Only One Hundred Fifty (150) applications will be accepted!
Application Fee: $125.00 (Little Falls) + $20.00 (Policeapps.com) = $145.00
TOWNSHIP EMPLOYEES HAVE A $20.00 FEE ONLY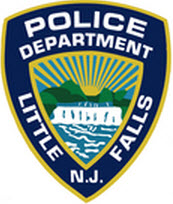 TOWNSHIP OF LITTLE FALLS IS AN EQUAL OPPORTUNITY EMPLOYER
Please direct questions regarding this position to recruitment@littlefallspd.org
Jobs close at 11:59 PM (Eastern) on the deadline date specified, or when the position capacity has been met, or unless otherwise specified in the announcement. If the deadline date is not specified in the announcement, the agency has sole discretion on setting the deadline and jobs may close without notice. It is the applicant's responsibility to thoroughly read and understand the deadline requirements and capacity limits as outlined by the agency.
×
Get Real-Time Job Alerts!
Join our mailing list to receive up-to-the-minute job alerts, exam notifications and more: