Laconia - Entry Level Police Officer/Certified Police Officer
---
Job Announcement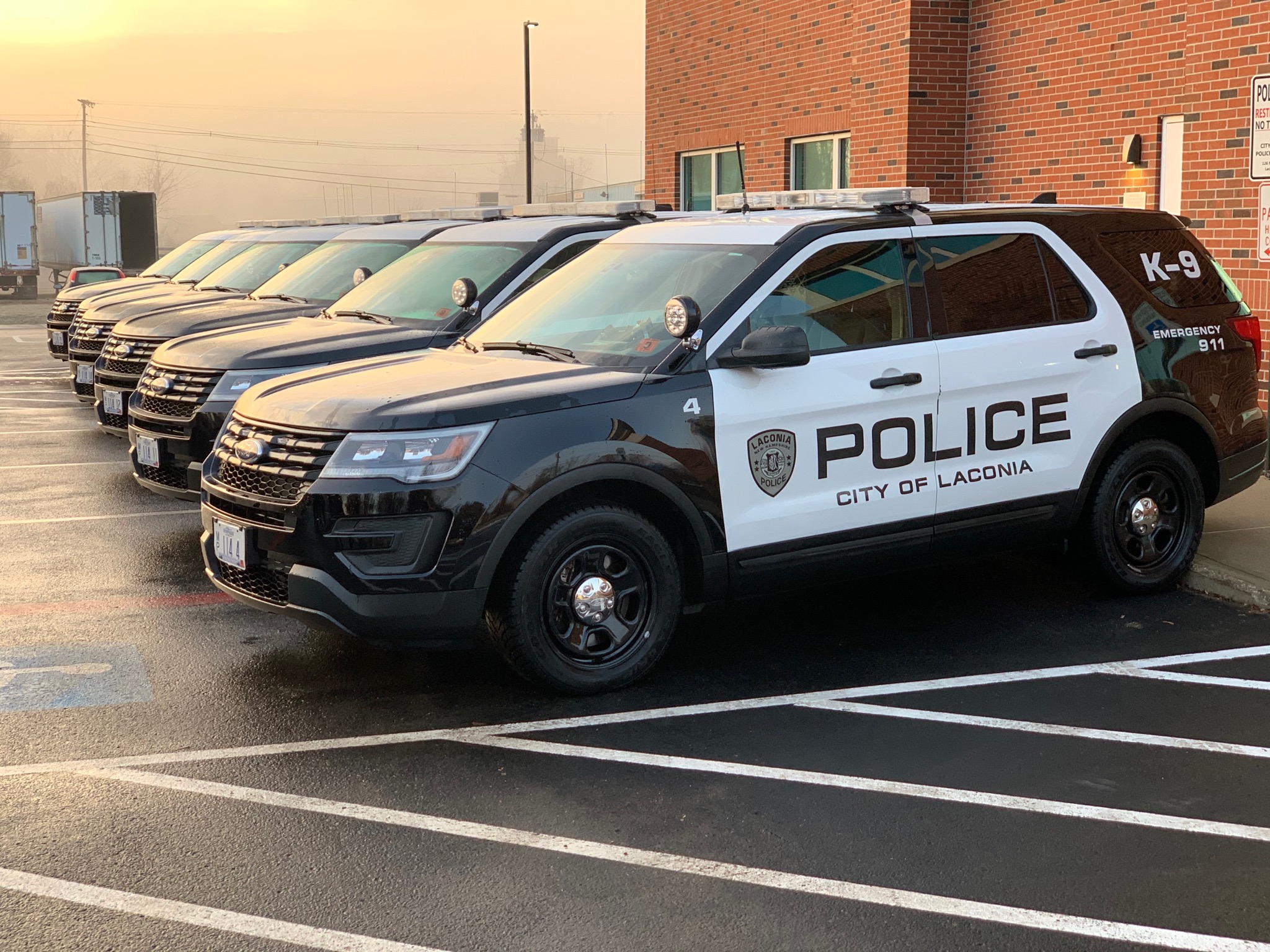 LACONIA POLICE DEPARTMENT
Now Accepting Application's for
FULL TIME POLICE OFFICERS-ENTRY LEVEL AND CERTIFIED
$2500.00 SIGN ON BONUS
EOE / AA
The City of Laconia Police Department is currently seeking entry –level police officers and certified police officers.
Certified Candidate: Certified police officers do not have to take a written exam, however will be required to successfully participate in a PT test and Oral Board before being considered for a conditional offer of employment.
Non-Certified Candidate: Candidates who are not certified police officers will be required to take the Great Bay Community College Police Alliance Test. An overall score of 70% or above must be achieved to advance in the process. Candidates who have participated in the Great Bay Police Alliance Test within the previous 12 months of the application date and scored an overall score of 70% or above will be eligible to advance in the process.
The Laconia Police Department will also be hosting a written exam and PT test on November 7th 2021 at 0900 hours. Candidates will be required to achieve an overall score of 70% or above on the written exam, and successfully pass the PT test to advance to the Oral Board.
Great Bay Police Alliance Test: The GBPAT will take place on the week of the 8th of November. Once LPD receives the scores, the agency will reach out to those candidates who receive an overall score of 70% or above. Candidates will be provided a date and time for a PT test. Upon successful completion of the written test and PT test, candidates will be assigned a date and time for an Oral Board.
Please follow the link below if you wish to explore the Great Bay Police Alliance Testing process that will be hosted in November.
Great Bay Community College
Portsmouth Campus
320 Corporate Drive
Portsmouth, NH 03801
For more information on this process please go to the Great Bay Community College Police Testing Alliance web site by following the link: https://www.greatbay.edu/business-community/business-training-center/police-testing-alliance/
LPD Written Exam:
Written Exam - 0900 hours at the Memorial Middle School in Laconia
PT Test - Candidates who pass the written test will be afforded the opportunity take the PT test after the completion of the written exam.
Candidates will be permitted to dress in PT attire during the written exam. It is recommended that candidates bring their own hydration source for the PT test. Waivers will be provided on the day of the PT test. Oral Boards will be assigned at the conclusion of the exam and PT test.
Special Attention:
Candidates cannot have tattoos on their face, head, neck, or hands. Tattoos on the legs and/or arms that would ordinarily be exposed in a uniform will require a compression sleeve that will cover the tattoo's while on duty.
Drug Policy: We will not accept candidates who have used Marijuana within 12 months prior to the application date. All other illicit drugs require 36 months between the time of use and the time of application.
All Candidates must pass a physical agility test, oral board, psychological exam, polygraph exam and medical physical, as well as an extensive background investigation.
GENERAL DUTIES
The duties of a police officer, also known as a law enforcement officer, focus on protecting people and property. They patrol the areas they are assigned, which sometimes include entire jurisdictions, respond to calls, enforce laws, make arrests, issue citations, and occasionally testify in court cases.
MINIMUM QUALIFICATIONS
Must be a U.S. Citizen
Must be 21 years of age
Must have a High School Diploma or GED equivalent
Military experience and/or post-secondary education is strongly recommended
A valid drivers license
HIRING PROCESS
Written Exam: Great Bay Police Test or LPD Written Test
PT Test: https://www.pstc.nh.gov/faq/index.htm#fitnesstest
Police Oral Board
Chief's Interview
Background Investigation
Polygraph
Psychological Examination
Employment Contract –

48 month obligation to the agency

Successful completion of a one year probation period
SALARY
Pay range: Patrolman - $48,838.40 - 71,115.20
Pay commensurate with experience (Certified Police Officer )
ABOUT LACONIA POLICE DEPARTMENT (and/or) THE CITY OF LACONIA
Population: 17,000 Full time residents (Substantial influx of visitors during all four seasons.)
Vacancies: multiple Full Time Positions
Call Volume: Approximately 23, 000 calls for service per year
The City of Laconia is a major tourist destination for Boaters, Hikers, Hunters, Snowmobilers, Skiers, Motorcycle enthusiasts, Fisherman, and NASCAR Fans. Every year the City of Laconia hosts the oldest and one of the largest Motorcycle rallies in the country, drawing hundreds of thousands of Motorcycle enthusiasts to the famed Weirs Beach district, for 9 days in the month of June.
Laconia is known as the "City on the Lakes" The city has direct access to Lake Winnipesaukee, the largest lake in the state of NH, boasting over 250 islands. The lake covers 69 square miles and is a popular destination for boaters, kayakers, and fisherman. Every year the lake hosts an annual ice fishing derby. The city also contains Paugus Bay, Lake Opechee, and borders Lake Winnisquam.
The Gunstock Ski area, located in the neighboring town of Gilford is a major tourist destination. Gunstock provides year round attractions including hiking, fishing, skiing, and biking.
In the nearby town of Loudon NH, the NH Motor Speedway hosts a NASCAR race every year, as well as
numerous other events throughout the year.
The Laconia Police Department is an Equal Opportunity Employer
Please direct questions regarding this position to mfinogle@laconiapd.org
Jobs close at 11:59 PM (Eastern) on the deadline date specified, or when the position capacity has been met, or unless otherwise specified in the announcement. If the deadline date is not specified in the announcement, the agency has sole discretion on setting the deadline and jobs may close without notice. It is the applicant's responsibility to thoroughly read and understand the deadline requirements and capacity limits as outlined by the agency.

Applicants are responsible for checking their email and logging into their PoliceApp, PublicSafetyApp, FireFighterApp or EmployementApp account to monitor for emails, scheduling and process updates.
Login & Apply Now