Ho-Ho-Kus - Entry Level Police Officer
This job is currently closed. Please check our
Current Jobs
.
Job Overview

| | |
| --- | --- |
| Department | Ho-Ho-Kus Police Department |
| Type | Entry Level |
| Job Title | Entry Level Police Officer |
| Registration Fee | $25.00 |
| Location | Ho-Ho-Kus, NJ |
---
Job Announcement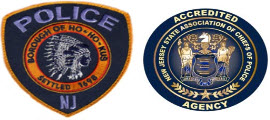 Ho-Ho-Kus POLICE DEPARTMENT
IS CURRENTLY SCREENING APPLICANTS FOR
POLICE OFFICER
Entry Level
ABOUT THE HO-HO-KUS POLICE DEPARTMENT
The Ho-Ho-Kus Police Department is an Accredited Law Enforcement Agency by the NJSACOP and is seeking qualified candidates to become a Police Officer. We are looking for bright, energetic men and women who are up to the challenge to be their best. In return, you'll get the satisfaction of protecting our community and a sense of pride that will last a lifetime. From patrol with an emphasis on community policing, from a traffic bureau to a detective bureau, which have included a bicycle unit to members of the Bergen County Prosecutor's Office Fatal Accident Investigation Unit, Bergen County Rapid Deployment Force, and Bergen County Rapid Deployment Team. We have different specialty areas that will develop you as a complete law enforcement officer.
GENERAL DUTIES
PATROLMAN (POLICE OFFICER) SHALL [BUT NOT LIMITED TO]:
Exercise authority consistent with the obligations imposed by the oath of office and in conformance with the policies of the department.
Abide by all rules, regulations and department procedures and directives governing police officer employees.
Be accountable and responsible to their supervisor for obeying all lawful orders.
Coordinate their efforts with other employees of the department to achieve department objectives.
Conduct themselves in accordance with high ethical standards, on and off-duty.
Strive to improve their skills and techniques through study and training.
Familiarize themselves with the area of authority and responsibility for their current assignment.
Perform their duties promptly, faithfully and diligently.
Perform all related work as required in a timely fashion.
Take appropriate action to:

Protect life and property;
Preserve the peace;
Detect and arrest violators of the law;
Enforce all federal, state, and local laws and ordinances coming within department jurisdiction;
Safeguard the rights of individuals as provided by the United States Constitution and Constitution of the State of New Jersey;
Regulate traffic safely and expeditiously;
Aid citizens in matters within police jurisdiction;
Take appropriate police action in aiding fellow officers as needed;

Provide miscellaneous services.

Be able to stand in the middle of a busy intersection directing traffic, cross children at school posts and walk posts in all types of weather.
Be able to physically examine a dead body for signs of injury or other evidence.
Be able to work on holidays.
Be able to work rotating shifts with changing days off.
Be able to report for duty upon short notice or on days off, sacrificing personal plans.
Be able to investigate incidents in the rain/snow/cold.
Be able to arrest a person you know.
Be willing to spend hours writing reports even though your shift has ended.
Be willing to work until properly relieved.
Be willing to handle situations that involve the possibility of injury to yourself.
Be willing to accept court decisions that run contrary to your own wishes or beliefs.
Be willing to subject yourself to intense public scrutiny and criticism.
Be willing to do things that you are told to do.
Be willing to display initiative without being told exactly what to do.
Be willing to maintain your composure while being insulted or sworn at.
Be willing to observe an autopsy if required.
Be willing to notify a citizen that a member of their immediate family has just been killed.
Be willing to undergo several months of intensive training before being able to work on your own.
Be willing to take another human's life if necessary and appropriate.
Be willing to deal with suicide victims and their families.
Be willing to search a dark building for a dangerous suspect if necessary.
Be willing to risk your life for the safety of a citizen or a fellow officer.
Be willing to enforce laws, even those that you do not agree with or that are contrary to your personal beliefs.
Be willing to be held to a higher standard than the general public.
Be willing to follow all legal orders, even those you do not agree with or that are contrary to your personal beliefs or wishes.
Be willing to abide by your oath of office, the federal and state constitutions, all state statutes, all county and local ordinances, wherever you may be.
Be willing to abide by the Ho-Ho-Kus Police Department's mission statement, written directive system and all other policies and procedures promulgated by management.
MINIMUM QUALIFICATIONS
No person shall be appointed as a regular member of the Police Department unless such person:
[Ho-Ho-Kus Borough Ordinance [Chapter 46, Article III; Personnel Qualifications 46-8]
Is a citizen of the United States and a resident of the State of New Jersey for at least one year prior to the date of appointment.
Is in good mental and bodily health.
Is able to read, write and speak the English language well and intelligently.
Is free from conviction of a crime and has a clear criminal case history (CCH) and must clear a complete background investigation.
Is of good moral character.
Is a graduate of a two-year college, preferably with a degree in law enforcement or a related field, or has completed at least 1/2 of the credits of a four-year college program, preferably with a degree in law enforcement or a related field.
Possesses a valid New Jersey State driver's license without record of suspension or revocation in any state.
Having been a member of the United States Armed Forces, shall present evidence of honorable discharge.
Successfully completes the State Basic Training Academy within one year of employment.
Successfully passes medical and psychological examinations by medical personnel selected by the Mayor and Council.
Meets the requirements of appointment as policeman under N.J.S.A. 40A:14-122 and other applicable laws of the State of New Jersey.
Preference may be given to residents of the Borough of Ho-Ho-Kus for an initial appointment to the Police Department as authorized by N.J.S.A. 40A:14-123.1a.
HIRING PROCESS
All candidates must possess a NJ PTC Basic Police Officer or SLEO II certification (waiver eligible), or be currently enrolled in a NJ BPO academy class.
Applicants meeting the eligibility requirements as stated in the Ho-Ho-Kus Borough Ordinance [Chapter 46, Article III; Personnel Qualifications 46-8] shall submit a preliminary application through Policeapp.com.
The Chief of Police shall review the applications and may select an appropriate number of candidates to participate in further process that may or may not include a Physical Agility Test as specified below in subsection [D].
Applicants may or may not be required to participate in a Physical Agility Test [at a later date (To Be Determined as stated in subsection C (above)] consisting of all of the following physical fitness measurements.
The candidate must complete a 1.5 mile run in 15:55 minutes or less;
The candidate must complete a 300-meter run in 70.1 seconds or less;
The candidate must complete a vertical jump of 15 inches or more;
The candidate must successfully complete 24 push-ups in 1 minute or less;
The candidate must successfully complete 28 sit ups in 1 minute or less.
The top scored and/or reviewed candidate(s) from any and all applicant procedures will proceed to a department interview that shall be conducted by the Chief of Police and panel of officers and/or committee selected by the Chief of Police. Each candidate shall be ranked by the panel.
The Chief of Police will select a candidate(s) to proceed to the background check where the selected candidate(s) shall submit a full police officer [department issued] application to the Chief of Police.
After the completion of all review/testing process and the background check, the Chief of Police shall submit to the Appropriate Authority the selected candidate(s) recommended for hire conditioned on the successful completion of a psychological and medical exam.
BACKGROUND INVESTIGATION
A background investigation will be conducted on all candidates (sworn and non-sworn) for all positions prior to appointment that will include at least the following:
A review of the candidate's application to confirm/verify meeting eligibility requirements for the position applied for;
A check of the applicant's driving history, if driving is a requirement of the position;
A fingerprint check for criminal record;
Candidates for sworn positions shall be checked against the New Jersey Central Drug and Domestic Violence Registries;


All candidates for police officer shall be subject to a criminal history check prior to the selection phase paying particular to acts of domestic violence, sexual abuse, stalking, elder abuse, or child abuse, including a check of the Domestic Violence Registry to determine the existence of any active restraining orders and to determine if there is a history of domestic violence.
Police officer Candidates shall be interviewed about any history of acts of domestic violence, sexual assault, stalking, elder abuse, or child abuse and past or present restraining orders and their disposition. Applications for employment to the position of police officer shall be amended to require information on these topics.
Those police officer candidates with a history of perpetrating acts of domestic violence, sexual assault, stalking, elder abuse or child abuse shall be identified and declared ineligible for employment as police officers.
Verification of at least three personal references.
Certified [Official] copies of any and all college transcripts and degree will be required for the proving of any earned college credits or degree.
D. Drug testing
If an applicant is a currently employed as a police officer, a review of the applicant's personnel file held by their employing police agency must be permitted.
MEDICAL EXAMINATIONS
As a prerequisite for appointment, appointees shall be required to pass a thorough medical and psychiatric examination to be administered by the appointing authority. Any psychological, medical or physical condition or defect which would prevent efficient performance of the duties of the position, because the appointee to be a hazard to himself/herself or others, or become aggravated as a result of performance of these duties, will be cause for rejection.
ACADEMY TRAINING
Alternate Route Academy Recruit Appointees will be required to successfully complete a training program mandated by the New Jersey Police Training Commission.
SALARY
Salary earned after successful academy completion $58,500.00 for the remainder of 1st year of service
Salary after the completion of the 10th year of service $135,597.00
As specified in the Agreement between the Borough of Ho-Ho-Kus and the NJ Policemen's Benevolent Association, Inc. Local No. 353, Ho-Ho-Kus Division
HOW TO APPLY
PoliceApp.com – completed preliminary application
Resumes with a cover letter shall accompany all preliminary applications and must be mailed or hand delivered to the police department. No e-mailed submissions will be accepted for this process.
Please submit a cover letter and a resume by Monday, March 15, 2021 (11:59 PM) to:
Ho-Ho-Kus Police Department
55 Sycamore Avenue
Ho-Ho-Kus, NJ 077423
Attn: Chief Christopher Minchin
Do not contact the department regarding the status of your application. You will be notified if you will move along in the hiring process.
The Borough of Ho-Ho-Kus is an equal opportunity employer and all qualified applicants shall be given full consideration.
Jobs close at 11:59 PM (Eastern) on the deadline date specified, or when the position capacity has been met, or unless otherwise specified in the announcement. If the deadline date is not specified in the announcement, the agency has sole discretion on setting the deadline and jobs may close without notice. It is the applicant's responsibility to thoroughly read and understand the deadline requirements and capacity limits as outlined by the agency.