Hadley - Full-Time Police Officer
This job is currently closed. Please check our
Current Jobs
.
Job Overview

Department
Hadley Police Department

Type
Entry Level
Certified
Job Title
Full-Time Police Officer
Salary
$50,000 to 69,000 based on training & experience
Registration Fee
$35.00
Contact
greenj@hadleyma.gov
Location
Hadley, MA

---
CHIP Participating
---
Job Announcement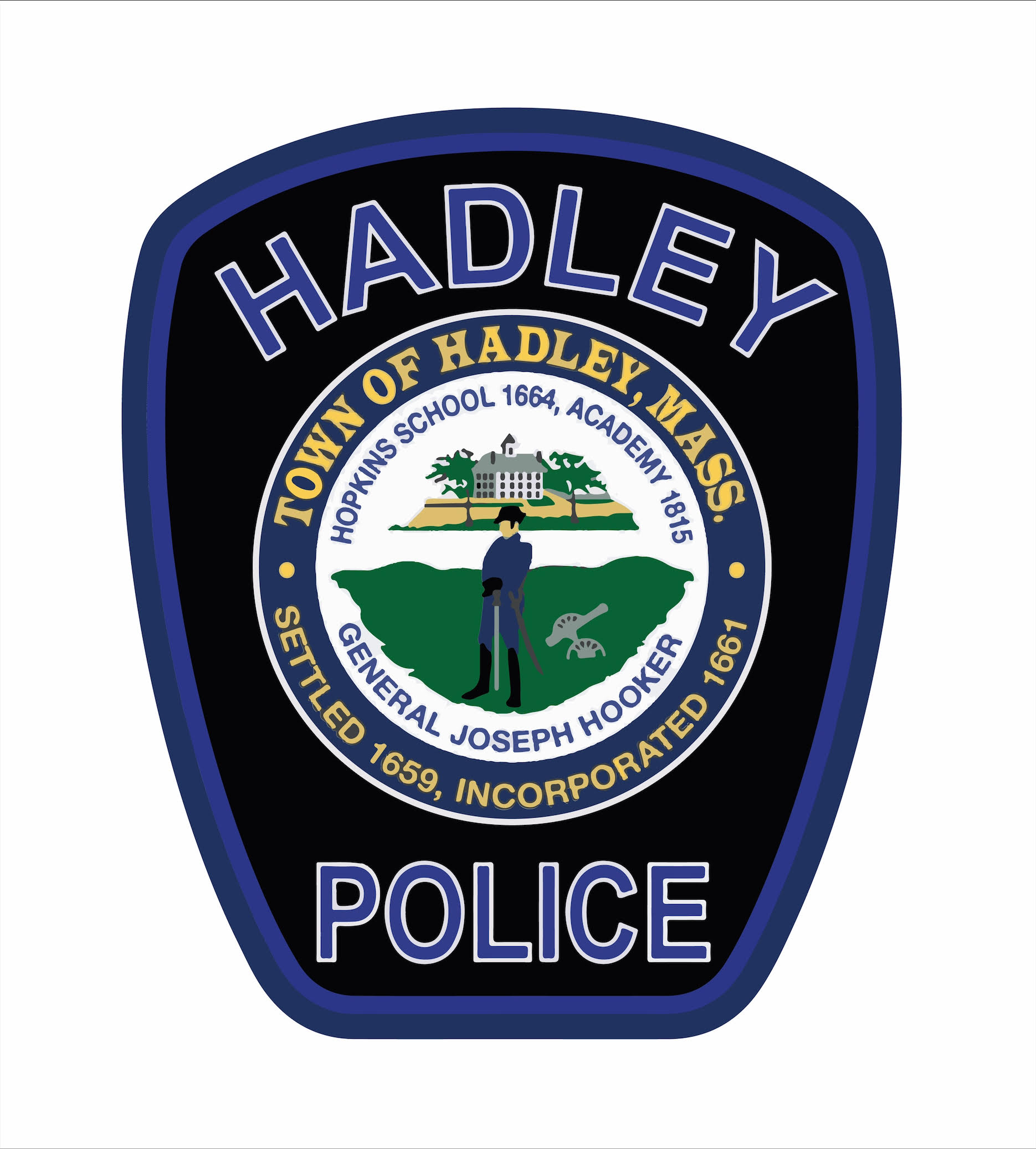 HADLEY POLICE DEPARTMENT
IS NOW ACCEPTING APPLICATIONS FOR
FULL-TIME POLICE OFFICERS
Members of the department enjoy a clean work environment, a worker friendly atmosphere, some of the newest equipment available, web/app-based scheduling software and payroll tracking, and ample opportunity for training and advancement. Police Officers are provided the opportunity to join the United Public Service Employees Union and are encouraged to join. Hadley officers also enjoy a mainly pro-police community, and a supportive Town government and police administration.
Roles within the department include: Traffic Safety Officer, School Resource Officer, Field Training Officer, Marine Unit, K9 Unit, Crisis Intervention Team, Detective, Community Outreach Officer, Sexual Assault Investigator, Firearms Instructor, Department Training Coordinator, Drug Recognition Expert.
GENERAL DUTIES
Including but not limited to; patrol assigned area in a one or two officer radio car for general purposes of crime prevention and enforcement. Patrol includes apprehending persons violating the law or wanted by the police; public assembly checks; building security checks; legal interrogation of suspicious adults and juveniles; conducting motor vehicle stops for infractions and issuing traffic citations; locating fires; reporting streetlight and traffic signals out of order street hazards and other safety problems; checks of schools, parks and playgrounds.
SALARY
Officers hired in fiscal year 2023 can expect a salary of $50,000 to $69,000. Beginning Fy24 a salary range of $51,000 to 72,000 and Fy25 a salary range of $53,000 to $75,000. Starting step based on training and experience. Benefits include details, overtime, and educational incentive. This does not take into account details, overtime, or shift differential.
ABOUT THE HADLEY POLICE DEPARTMENT AND TOWN OF HADLEY
The Department consists of 17 full-time Officers, including the Chief, two Lieutenants, four Sergeants, two Detectives, and multiple reserve Officers. Shifts operate 24/7 with between two and four officers, and our Communications Center is staffed by two dispatchers as often as possible. Officers enjoy the comforts of load bearing vests, flexible facial hair and tattoo policies, and a minimally intrusive recall/inverse protocol.

The Town of Hadley is 24.7 square miles with a resident base of approximately 5000+ permanent residents. The town is a unique mixture of agricultural and residential, with a large retail/commercial base along the six-mile stretch of Route 9 that connects Interstate 91 in Northampton to Amherst and UMass Amherst.
Route 9 is home to sprawling and booming retail centers such as the Hampshire Mall, Mountain Farms Mall, Campus Plaza, as well as major retailers such as Target, Wal-Mart, Home Depot, Lowes, Dicks Sporting Goods. There are seven major hotels, the Hampshire/Franklin Juvenile Court, U.S. Fish and Wildlife Service, five local bank branches, the Hadley Elementary School, Hopkins Academy, the Pioneer Valley Chinese Immersion School, and The Hartsbrook School, and countless restaurants and other businesses providing professional services to Hadley and surrounding communities. The annual average daily traffic count through the Town can reach upwards of 80,000+ vehicles.
The Hadley Police Department responds to between 12,000 and 15,000 calls per year. In each of the past few years, officers investigated close to 500 motor vehicle crashes, completed over 500 police reports, and approximately 300 arrests/summons.
MINIMUM QUALIFICATIONS
Full-Time Police Academy Trained

or

the ability to complete an MPTC Full Time Academy
Massachusetts Driver's License at time of job offer
Have or capable of obtaining Mass. Class "A" License to Carry Firearms
Motivated and Hard Working
Able to Pass Background including Medical/Psychological Examination
PHYSICAL FITNESS TEST
In lieu of taking the Hadley Police Department Physical Fitness Test individuals may opt to take the CHIP Physical Fitness Test. Individuals who pass the CHIP Physical Fitness Test will not be required to take the fitness test administered by Hadley PD. CHIP results must be valid during the current recruitment process. To register for an upcoming CHIP Test go to: https://www.certifyfit.com/chip-test/
HIRING PROCESS
Application and Resume Review Period
Panel Interview
Please direct questions regarding this position to greenj@hadleyma.gov
Jobs close at 11:59 PM (Eastern) on the deadline date specified, or when the position capacity has been met, or unless otherwise specified in the announcement. If the deadline date is not specified in the announcement, the agency has sole discretion on setting the deadline and jobs may close without notice. It is the applicant's responsibility to thoroughly read and understand the deadline requirements and capacity limits as outlined by the agency.

Applicants are responsible for checking their email and logging into their PoliceApp, PublicSafetyApp, FireFighterApp or EmployementApp account to monitor for emails, scheduling and process updates.