Groton Town - Entry Level Police Officer (LEC Exam)
---
Job Prerequisites
---
CHIP Participating
---
Job Announcement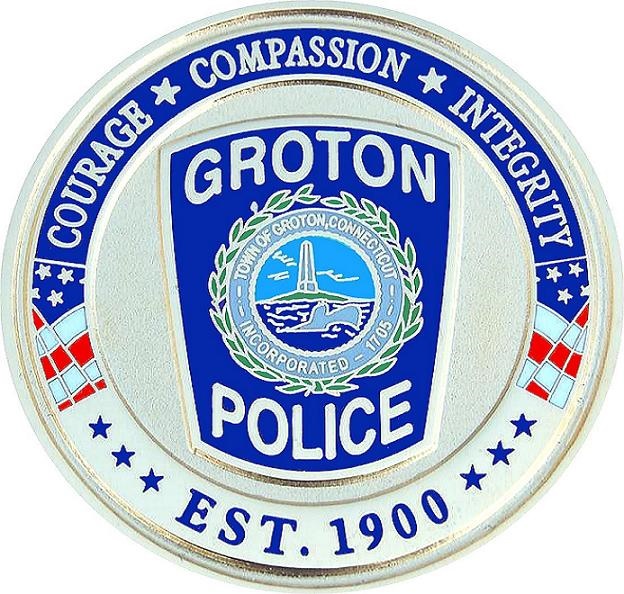 TOWN OF GROTON POLICE DEPARTMENT
ACCEPTING APPLICATIONS FOR THE POSITION OF
ENTRY LEVEL PATROL OFFICER
*LEC Written Test Required*
Are you ready for a challenging and rewarding career? Are you ready to join one of the most dynamic and innovative Police Departments in New England? You've made it this far! If you are ready to get behind the badge of the Groton Town Police Department, then check us out! https://www.youtube.com/watch?v=aofpZqYg_dg and be sure to see our job description below!
JOB DESCRIPTION
General and specific duty police work in protecting life and property through enforcement of state and federal laws and local ordinances in a diligent, dependable, honest and competent manner.
Maintains patrols of areas of the Town of Groton either on foot or utilizing bicycle, motorcycle or patrol vehicles. Detects and prevents violations of laws and ordinances. Works closely with local businesses, school systems, families, adults and youth in maintaining order and protecting life and property within the confines of the Town of Groton.
MINIMUM QUALIFICATIONS
Possession of a four-year high school diploma or equivalency diploma as certified by the State Board of Education and two (2) years of paid employment. In lieu of employment, thirty (30) credits of higher education from an accredited college or university. Preference will be given to candidates having a Bachelor's Degree. Sound written and oral communication skills with abilities to make split second decisions concerning the life and welfare of the general public. A demonstrated high moral and ethical character is mandatory for this position. A conviction of a felony or dishonorable discharge from a police department, fire department or from the armed forces will automatically disqualify any candidate from this position.
Must possess and maintain a valid Connecticut driver's license. Must maintain ability to carry and utilize firearms.
TOWN OF GROTON
The Town of Groton is located on the shoreline of southeastern Connecticut with Interstate 95 running through its center. The Town encompasses 31 square miles with an estimated population of 32,000. The Groton community has a diverse population of people from various cultures and backgrounds as well as a blend of commercial, industrial, and retail business. The Town of Groton Police Department strives to deliver professional, courteous and efficient police services to the citizens and visitors of our community. We are committed to working in partnership with our community, to provide quality and effective programs for the preservation of peace, prevention of crime, apprehension of criminals and the protection of property so all may enjoy a peaceful quality of life in Groton. Visit www.groton-ct.gov for more information.
GROTON TOWN POLICE DEPARTMENT
The Groton Town Police Department has 70 sworn members. The department has 43 patrol officers in a patrol division with a strong Community Policing Program that employs a pro-active approach to both preventing and solving crimes. We work hand in hand with our citizens and businesses to address community concerns and improve our neighborhoods.
DIVISIONS
Administrative (Chief, Deputy Chief, Administrative Captain, Patrol Captain)
Patrol (4 Lieutenants, 7 Sergeants, 43 Patrol Officers)
Criminal Investigation Division (1 Lieutenant, 1 Sergeant, 3 Investigators, 3 Detectives)
SPECIAL ASSIGNMENTS
Marine Patrol
Bicycle Patrol
Motorcycle Patrol
K-9
Crash Reconstruction
Regional Dive Team
Community Policing Officers
School Resource Officers
Training Officers
Evidence Officers
BENEFITS
Paid Vacation
Paid Holidays
Paid Sick Leave
Full Medical Insurance Including Prescription, Dental and Eye Care Coverage
Deferred Compensation (457) Plan Available
Retirement Benefits Include Pension and Health Care
Educational Incentive Pay and 50% Tuition Reimbursement
HIRING PROCESS
Application via Policeapp.com (online)
Law Enforcement Council (LEC) Written Exam
Cooper Physical Agility Test / CHIP Physical Ability Assessment
Oral Panel Interview
Chief's Interview
Personal History Questionnaire
Polygraph - will include investigation and background areas mentioned above as well as: medical history, financial history, gambling history, criminal activities including illegal use of drugs, illegal sexual activities and subversive, revolutionary or gang involvement activities.
Background Investigation - including criminal, driving, employment, military, educational record and other areas.
Psychological Evaluation
Physical Exam and Drug Testing
HOW TO APPLY
The Town of Groton is currently accepting applications for Entry Level Police Officer candidates . We will only be accepting applications via https://www.policeapp.com/ and we will be accepting applications until the positions are filled. You MUST have received an LEC written test score of at least 70% as a prerequisite to apply to the Groton Town Police Department. Please click on either of the "Login & Apply Now" boxes at the top or bottom of this page. Thank you and be safe!
Please direct questions regarding this position to rsawyer@groton-ct.gov
Jobs close at 11:59 PM (Eastern) on the deadline date specified, or when the position capacity has been met, or unless otherwise specified in the announcement. If the deadline date is not specified in the announcement, the agency has sole discretion on setting the deadline and jobs may close without notice. It is the applicant's responsibility to thoroughly read and understand the deadline requirements and capacity limits as outlined by the agency.

Applicants are responsible for checking their email and logging into their PoliceApp, PublicSafetyApp, FireFighterApp or EmployementApp account to monitor for emails, scheduling and process updates.
Login & Apply Now