Cranbury Township - Entry Level Police Officer
This job is currently closed. Please check our
Current Jobs
.
Job Overview

| | |
| --- | --- |
| Department | Cranbury Township Police Department |
| Type | Entry Level |
| Job Title | Entry Level Police Officer |
| Salary | Starting $52,337.03 - Top Range $112,238.29 |
| Registration Fee | $85.00 |
| Location | Cranbury, NJ |
---
Job Announcement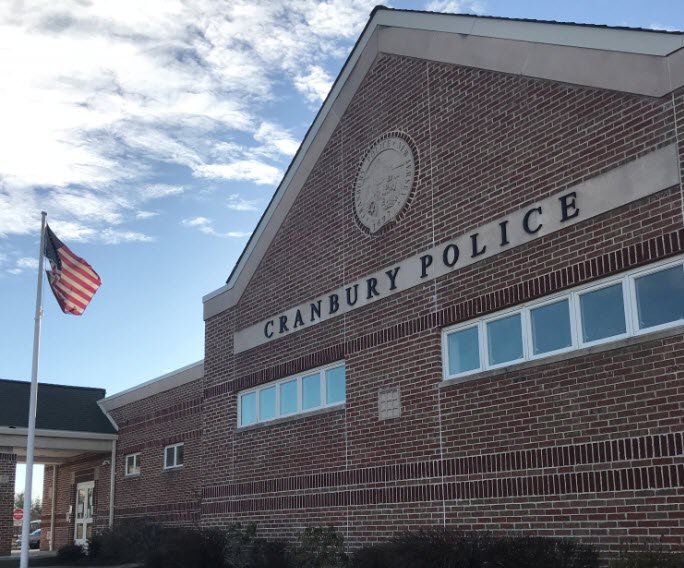 CRANBURY TOWNSHIP POLICE DEPARTMENT
IS NOW ACCEPTING APPLICATION FOR
ENTRY-LEVEL POLICE OFFICERS
**THE DEADLINE TO SUBMIT YOUR APPLICATION IS FRIDAY, APRIL 10, 2020, AT 11:59 PM UNLESS OTHERWISE POSTED*
The Cranbury Township Police Department is an Equal Opportunity Employer
MINIMUM REQUIREMENTS:
Be a citizen of the United States of America
State of New Jersey resident at time of appointment
Between 18 and less than 35 years of age at the time of appointment
Be sound in body and of good health, sufficient to satisfy the Board of Trustees of the Police Retirement System of New Jersey that such person is eligible for membership in the retirement system
Physically capable to complete the rigorous State of New Jersey Police Training Commission approved police academy, or possess a FULL State of New Jersey Police Training Commission certificate of completion for Basic Course For Police Officers as prescribed by the New Jersey Police Training Commission
Read, write and speak the English language well and intelligently
Be of good moral character and must not have been convicted of any crime involving moral turpitude
Possess a valid New Jersey driver's license at time of employment
Possess a minimum of 60 college credits from an accredited college or university;

OR

Have two years full time military service in the United States Armed Forces with an Honorable Discharge
GENERAL DUTIES / PATROL OFFICERS:
Patrol the approximate 13 square miles of Cranbury Township
Traffic control and enforcement
Motor vehicle crash investigations
Investigate citizen and juvenile complaints
Enforce Township Ordinances to include breach of peace violations
Responsible for criminal arrests and courtroom testimony
Participate in community policing events
Attend mandatory training courses
Responsible for equipment maintenance and detailed report writing
Responsible for over one hundred specific duties
SALARY:
Effective 01/01/2020 the starting salary is $52,337.03, with a top range of $112,238.29
ABOUT CRANBURY TOWNSHIP & CRANBURY TOWNWSHIP POLICE DEPARTMENT:
Cranbury Township is 13.4 square miles with a residential population of approximately 4,000 and a daytime population in excess of 12,000. Cranbury Township is located just outside of Princeton, New Jersey, halfway between New York City and Philadelphia. The mission of the Cranbury Township Police Department and its sworn nineteen police officers is to keep the peace while preserving a positive relationship with the community.
TESTING REQUIREMENTS:

POSTPONED UNTIL FURTHER NOTICE
The 90 minute, multiple-choice written examination is administered by the New Jersey State Association of Chiefs of Police.
*Written Testing will be POSTPONED UNTIL FURTHER NOTICE. There will be no make up exams, it is your responsibility to keep this date open. Once paid, the application fee of $80.00 is non refundable under any circumstances.
Testing Location:

POSTPONED UNTIL FURTHER NOTICE

Exam begins promptly at

POSTPONED UNTIL FURTHER NOTICE

Registration begins at

POSTPONED UNTIL FURTHER NOTICE

Any changes to the above information will be made via an email to each applicant.
Written Exam: Minimum passing score for the required exam is 80%
Study guides will be made available for purchase upon request. To obtain a study guide, please provide a non-refundable money order in the amount of $16.00 payable to NJSACOP (New Jersey State Association of Chiefs Of Police). Study guides may be picked up at Cranbury Township Police Headquarters located at 1 Logan Drive, Cranbury, NJ 08512 Monday through Friday from 08:00 am to 3:45 pm, starting on March 5, 2020 and ending on April 10, 2020.
YOU MUST PRINT YOUR EMAIL CONFIRMATION THAT YOU WILL RECEIVE FROM POLICEAPP AND BRING IT WITH YOU ALONG WITH A PHOTO ID.
HIRING PROCESS:
Initial Application and Registration
Written Exam
(Applicants who pass the written examination may move on to the following steps when so requested by Cranbury Township Police Department)
Resume
Oral Interview 1
Full Application
Background Investigation
Oral Interview 2
Psychological Testing
Medical Testing
Drug Testing
Residential New Jersey Police Academy Training
Jobs close at 11:59 PM (Eastern) on the deadline date specified, or when the position capacity has been met, or unless otherwise specified in the announcement. If the deadline date is not specified in the announcement, the agency has sole discretion on setting the deadline and jobs may close without notice. It is the applicant's responsibility to thoroughly read and understand the deadline requirements and capacity limits as outlined by the agency.

Applicants are responsible for checking their email and logging into their PoliceApp, PublicSafetyApp, FireFighterApp or EmployementApp account to monitor for emails, scheduling and process updates.