Derby Police Department

Chief
Scott Todd
Address
125 Water Street
Derby CT 06418
Phone
(203) 735-7811
Website
http://derbypd.org/
---
Current Openings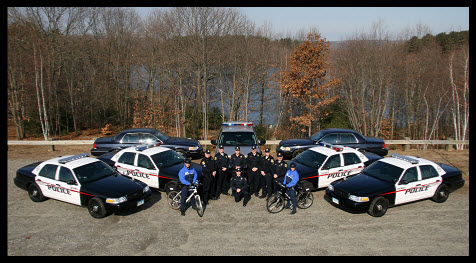 DERBY POLICE DEPARTMENT
CT's Smallest City
Mission Statement
Our mission is to protect life and property, provide professional police services, and improve the quality of life in our community.
Patrol Division
The Patrol Division is the heart of the Department, as it provides the primary police functions. It is also the largest unit in the Department. This Division is commanded by a lieutenant and six sergeants.

The Patrol Division is responsible for patrolling highways and streets in a 5.3 square mile area that comprises our city. It provides service, protection, and assistance to the estimated 13,000 residents of Derby.
About Derby, CT
From farmland to the river's edge, Derby is a community that was built through innovation and industriousness. Its rich history includes a colorful cast of characters from an affluent sea captain to a Revolutionary War officer to a founding father of the Industrial Revolution.
Over time, quaint tree-lined streets spawned from a compact downtown business district. Its distinct neighborhoods reflect the evolution of a modern community.
Among Derby's many assets are a defined city center, large inventory of historic buildings, traditional neighborhood schools, and abundant natural attractions. The City also boasts an acute care community hospital whose campus includes a state-of-the-art cancer center.
A multitude of employers and educational institutions are easily accessible from Derby's central location given its proximity to major highways. What's more, the Derby Train Station is within walking distance of the City's downtown.
Add to this an appreciation for the arts and strong community spirit and you, too, will discover that Derby's got it all.
The Derby Police Department is an Equal Opportunity Employer