Deering Police Department

---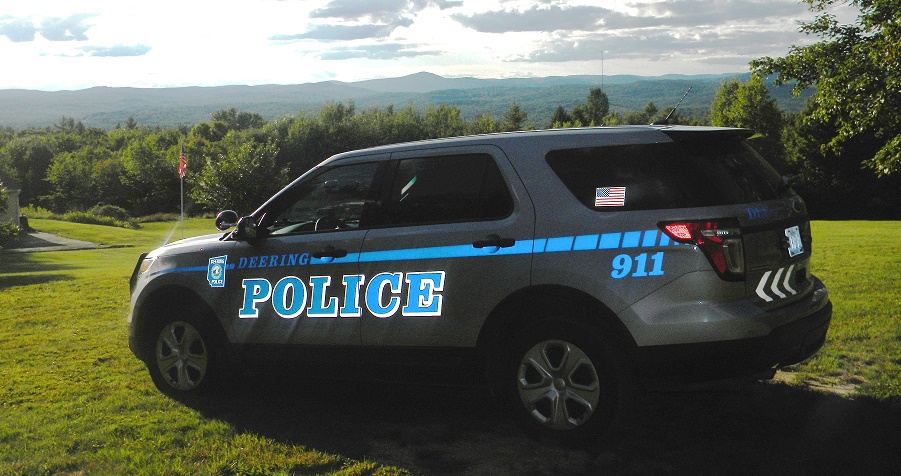 DEERING POLICE DEPARTMENT
MISSION STATEMENT
The Mission of the Deering Police Department is to provide a high level of Police and Public Safety services, to protect persons and property, to judiciously and fairly enforce the laws, to serve the citizens by working together for positive changes, and to provide all other services to the Town of Deering as morality, civility, and legality allow.
VISION STATEMENT
To improve the quality of life and reduce the fear of crime in our community.
DEPARTMENT PHILOSOPHY
We, the members of the Deering Police Department, are committed to respect human dignity and maintain the publics trust with truth and honesty. We will be vigilant and courageous in our pursuit of justice, will preserve and defend the Constitution, and will enforce the law with compassion. We will serve with pride and commitment, and mirror that nobility in our personal lives.
DEPARTMENT VALUES
We commit to serving the community of Deering as law enforcement professionals, pledging to serve the Town of Deering, New Hampshire, by building trust and confidence, and by responding to community needs with:
INTERGRITY – We will interact with each other and the community we serve with honesty, dignity, and respect.
INNOVATION – We will respond to the community's needs with vision and initiative, relying on both traditional and non-traditional problem solving methods.
PARTNERSHIP – We will actively promote a spirit of teamwork and cooperation through open communication and the free exchange of ideas.
SERVICE – We will continuously develop our skills and talents to provide top quality, responsive, effective law enforcement services.
ACCOUNTABILITY – We will ensure judicious management of human, financial, and physical resources.