Danbury Police Department
---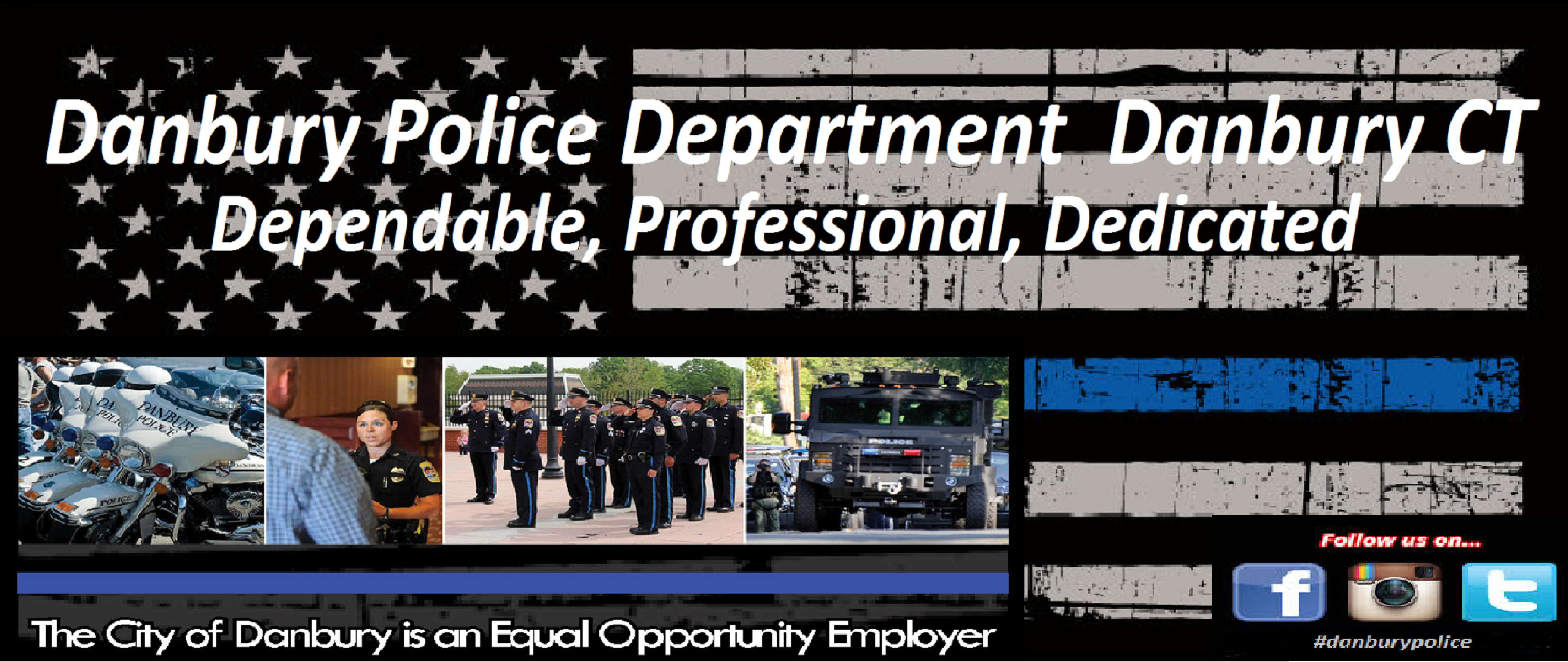 ABOUT OUR DEPARTMENT
The Danbury Police Department is a modern, proactive, and professional law enforcement agency dedicated to providing the highest quality of police related services to the community. From our humble beginnings in 1889 to today, we remain vigilant in our mission to provide an environment that is free from the fear of crime. The City of Danbury consistently ranks as one of the safest cities of its size in the entire country. This is due to the collaborative effort of good governance, engaged citizens, and of course good policing.
To accomplish our mission the Danbury Police Department has an authorized strength of up to 154 sworn officers. We have additional civilian personnel who provide a variety of administrative services in support of our mission. The final piece of the puzzle is a partnership with a private company to provide dispatch, front window reception, and IT services in our 75,000 square foot, state of the art headquarters in the heart of the city's downtown.
Our department is comprised of three major divisions:
Patrol: This is our largest division and often referred to as the "face" of the department. The Patrol Division operates 24 hours a day, seven days a week. Patrol officers are usually the first responders to calls for service. Traffic and Community Services are sub-divisions of Patrol.
Investigative: As its name implies the Investigative Division conducts follow-up investigations in various areas, including crimes of violence, white collar crimes, narcotics and vice, missing persons, and special victims. Detectives and officers assigned to this division employ a variety of techniques to identify and apprehend criminal suspects.
Professional Standards: This division includes Records, Animal Control, Accreditation, Internal Affairs, and Training, all of whom work in support of the Patrol and Investigative Divisions.
The members of the Danbury Police Department are committed to working with other city departments, our partners at the state and federal levels, and most importantly, our community to ensure the safety of all residents and visitors in this great city.