Logan County Sheriff's Office - Corrections Officer
---
Job Announcement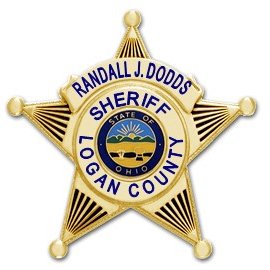 LOGAN COUNTY, OH SHERIFF'S OFFICE
NOW HIRING
CORRECTIONS OFFICER
Starting pay is $21.05 - $22.65 based on experience
LATERAL ENTRY
40 HRS/WEEK
Minimum Acceptable Characteristics
Be at least 18 years of age
High School Graduate or equivalent
Valid Ohio Driver's License
Resident of Logan or an adjacent county within 90 days of employment.
Applicants must be able to work ANY shift as they will be trained on all 3 and then will be at the bottom of the pecking order for shift bidding.
They must be able to work Holidays, weekends, 80 hrs / pay period with regular and on time attendance. (Overtime is possible / likely)
Must complete Basic Corrections Training within one year of hire.
Training will require candidates to be sprayed with pepper spray so candidates must be willing to do that.
Must maintain CPR and First Aid certification.
Must complete all in-service training as required.
General knowledge of the operations of the LCSO.
Pass all LCSO general employment requirements.
Able to operate all required emergency and communications equipment by the end of probation. Must also be able to operate all required computer programs.
Able to react quickly and calmly in emergency situations.
Able to deal with the public, fellow staff and detainees in a professional, clear and courteous manner at all times.
Able to prepare clear, concise and accurate reports and statements.
Must have good inter-personal skills and be able to establish and maintain positive effective working relationships with co-workers.
Able to follow oral and written instructions.
Able to sit or stand for long periods of time.

Able to physically handle combative situations.

Able to climb stairs quickly when needed.

Able to frequently lift/move 50 pounds or more combined with bending or twisting and occasionally lift/move 100 pounds or more.
Job Duties in Order of Importance:
50%
SUPERVISION OF DETAINEES:
Supervises detainees.

Supervises movement of detainees, religious meetings, recreations and other inmate activities as well as prepares for court, visitation, classes, etc.

Supervises use of telephone.
Provides consistent and equal treatment for all detainees.

Arranges for medical treatment or transportation to medical facilities as required.

Protects all persons and property that may come under the charge or custody of the jail.

15%
BOOKING PROCESS:

Performs booking process to include showering, searching, intake screening, photographing, fingerprinting, medical screening, personal property inventory and classifying the inmate.

15%

Enforces order, discipline and strict compliance with health and safety standards.

Monitors detainees activities and behaviors.
Monitors and controls access to secure areas and perimeters.
Segregates detainees as needed.

Processes all incoming and outgoing mail, searching for contraband.

Performs random cell/block searches.
10%

Prepares and maintains all required paperwork including roster, activity logs, disciplinary activities, medicine dispensed, phone call logs, visitation logs, etc.

Reviews paperwork including arrest reports, warrants and commitment orders to insure legal incarceration.

5%
Maintains favorable rapport with the public.
5%
Performs all other duties as assigned.
LOGAN COUNTY SHERIFF'S OFFICE IS AN EQUAL OPPORTUNITY EMPLOYER
Application Fee (if any) will be refunded upon request at the first interview.
Please direct questions regarding this position to sheriff@logancountyohio.gov
Jobs close at 11:59 PM (Eastern) on the deadline date specified, or when the position capacity has been met, or unless otherwise specified in the announcement. If the deadline date is not specified in the announcement, the agency has sole discretion on setting the deadline and jobs may close without notice. It is the applicant's responsibility to thoroughly read and understand the deadline requirements and capacity limits as outlined by the agency.

Applicants are responsible for checking their email and logging into their PoliceApp, PublicSafetyApp, FireFighterApp or EmployementApp account to monitor for emails, scheduling and process updates.
Login & Apply Now