Walton County Sheriff's Office - Fleet Services Manager
---
Job Announcement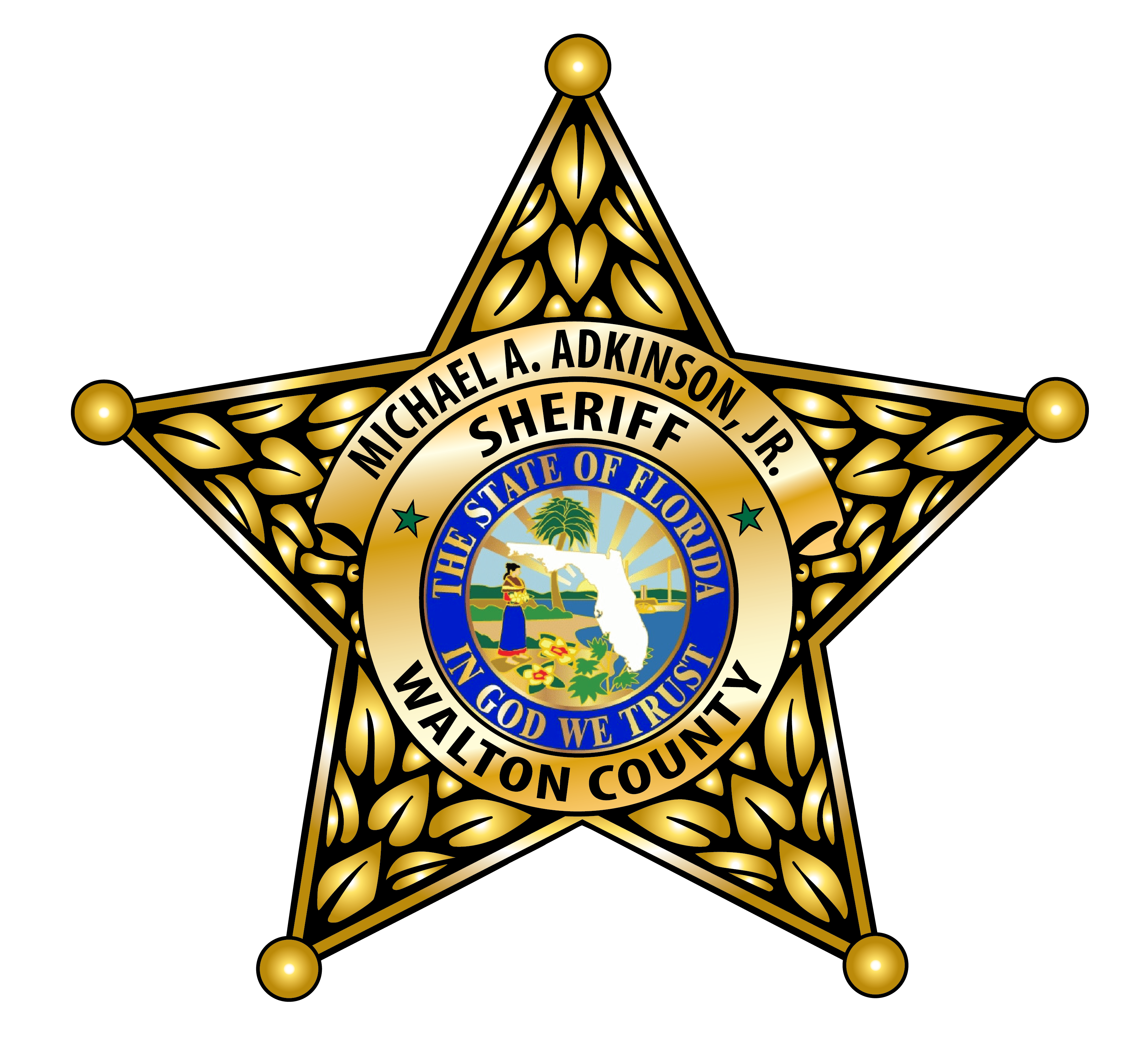 General Statement of Job
The Fleet Services Manager provides direct supervision to skilled technical employees for all aspects of general maintenance and administration of the agency's equipment and fleet within Fleet Section of the Walton County Sheriff's Office. Analyzes and resolves problems by referencing defined procedures and policies to determine appropriate action. Sets goals and objectives for the department to achieve operational results. Work involves the exercise of considerable independent judgment and initiative in carrying out assignments and is reviewed through conferences, reports and through the efficient operation of the Fleet.
Qualifications
Bachelor's Degree in Automotive Technology, Logistics, Business Administration, or related field.
Minimum five (5) years previous experience in an established commercial or government fleet management environment.
A minimum of three (3) years in a supervisory/management capacity
Progressively responsible supervisory experience in budget, preferably for a moderate to large-scale governmental or commercial agency.
Or, the equivalent combination of education, training, and experience to provide the required knowledge, skills and abilities.
Preferred Qualifications
Essential Job Functions
This list of functions, duties, responsibilities, skills, and physical abilities is not intended to be all-inclusive, and the employer reserves the right to assign additional functions and responsibilities as deemed necessary.
Supervises subordinate personnel who oversee and monitor equipment service and maintenance repairs and records for the agency's fleet.
Supervises subordinate personnel engaged in issuing, replacing Fleet Keys.
Establish and monitor purchasing, operational and replacement strategies and practices for most cost effective operation.
Develop and implement training modules for vehicles and equipment use and care.
Provides technical expertise to subordinate personnel with issues or problems encountered in day-to-day operations.
Provides training to employees in work methods and procedures; determines the need for special attention to operating or technical requirements and leaves instructions for other shift personnel for their execution.
Audits inventory databases for accuracy, integrity, security, and reliability.
Assists in assessing the efficiency of operations and in recommending and implementing changes as necessary.
Supervises the inspection of equipment for possible damage and proper operation; issues equipment; assists with the allocation of new or reassigned vehicles/equipment to requesting departments/bureaus/divisions.
Supervises the decommissioning of dead lined equipment from fleet inventory; prepares vehicles/vessels for sale at auction including all associated paperwork.
Determines probability of resale value for parts salvage and/or recycling.
Ensures proper inventory levels of emergency unit materials and supplies.
Negotiates, tracks and initiates warrantable claims/parts to OEMs and vendors for recovery of funds or replacement parts.
Processes warranty recoveries to include writing/filing claims and tracking warranty work done by OEMs on County vehicles/equipment, including replacement parts that have warrantable claims.
Communicates with suppliers and vendors to assess warranty status on vehicles, equipment, accessories, and replacement parts; tracks recovery of warranty monies and exchanges of parts.
Completes work orders to document parts and labor used in service and repair activities; operates the automated fleet management system or other related software to enter information, verify parts, access specific repair codes, and research vehicle repair histories.
Processes warranty paperwork to ensure proper documentation; verifies criteria required by factory or distributor; reconciles warranty receivables with payments through the appropriate accounting schedule; posts credits and follows up on payment of outstanding claims; resubmits rejected claims promptly or receives authorization to write them off.
Tracks warranty parts by tagging them with repair order numbers, dates of replacement, and the dates on which the part may be disposed.
Administers the tracking system, audits daily results against work orders to accurately measure monthly performance and report the results for computation of the supplier's monthly invoice.
Tracks preventive maintenance interval compliance; notifies customers of intervals exceeding timeframes and schedules appointments accordingly.
Maintains records of all materials used in order to monitor inventory levels.
Generates various records and reports relevant to fleet service operations and distributes to appropriate entities for review.
Files and maintains all service records as required by the warrantor.
Ensures that all labor operation numbers on repair orders are acceptable and accordance with WCSO fleet standards.
Provides accurate status reports; orders parts and materials required for the efficient performance of the assigned repair work.
Informs Fleet Manager on status of work in progress and repair order completions.
Performs special projects as directed by management.
Maintains a working knowledge of environmental regulations pertaining to vehicle maintenance facilities and the storage of hazardous waste including bio-hazardous materials.
Maintains current knowledge of standard fleet maintenance practices, methods, tools, materials, parts and equipment of the trade; maintains current knowledge of automated fuel systems and environmental regulations governing fuel storage sites.
May respond to call-outs as required.
May operate an agency vehicle.
Required Skills
Leadership skills – be able to be supportive and give directions in to order to accomplish the Sheriff's goals and objectives.
Interpersonal skills – demonstrate congenial, respectful, and productive behaviors and attitudes towards others in working relationships and situations.
Communication skills – be able to express ideas and effectively communicate information to citizens and subordinates.
Problem solving – be able to look beyond surface issues to identify and analyze problems and develop effective responses and solutions to resolve problems.
Situational awareness – be aware and alert to the surrounding conditions and situations and be able to adapt to unexpected changes in situations to successfully and safely complete the task.
Physical Requirements: Tasks involve the intermittent performance of physically demanding work, typically involving some combination of reaching, bending, stooping, kneeling, or crouching, and that may involve the lifting, carrying, pushing, and/or pulling of moderately heavy objects and materials (20-50 pounds).
Requires intermittent lifting, carrying, pushing, and/or pulling of heavier objects (100+ pounds).
Some tasks are performed in an equipment/engine repair shop environment, where heightened awareness to surroundings and observance of established safety precautions is essential in avoidance of injury or accidents.
Some tasks are performed in an environment with potential for intermittent exposure to disagreeable elements, e.g., heat, humidity, toxic agents.
Tasks include working around moving parts, equipment, carts, and materials handling where physical risks are predictable/controllable by observance of standard safety precautions.
The Walton County Sheriff's Office is an Equal Opportunity Employer. In compliance with the Americans with Disabilities Act, the Walton County Sheriff's Office will provide reasonable accommodations to qualified individuals with disabilities and encourages both prospective and current employees to discuss potential accommodations with the employer.
Veterans are encouraged to apply. Pursuant to applicable state and federal law, preference and priority shall be given to certain service members and veterans (including spouses and family members of such service members and veterans), and certain service members may be eligible for waiver of post-secondary educational requirements as provided in Chapter 295, Florida Statutes.
Please direct questions regarding this position to hr@waltonso.org
Jobs close at 11:59 PM (Eastern) on the deadline date specified, or when the position capacity has been met, or unless otherwise specified in the announcement. If the deadline date is not specified in the announcement, the agency has sole discretion on setting the deadline and jobs may close without notice. It is the applicant's responsibility to thoroughly read and understand the deadline requirements and capacity limits as outlined by the agency.

Applicants are responsible for checking their email and logging into their PoliceApp, PublicSafetyApp, FireFighterApp or EmployementApp account to monitor for emails, scheduling and process updates.
Login & Apply Now