Nampa - Animal Control Officer
---
Job Announcement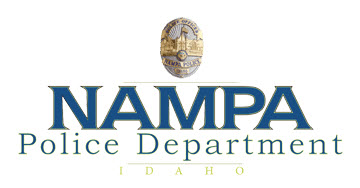 NAMPA POLICE DEPARTMENT
NOW HIRING
Animal Control Officer
The position of Animal Control Officer supports patrol with calls for service by responding to animal related calls for service and also taking incident reports of situations that violate Idaho Criminal code when relating to animals.
The Nampa Police Department took on the responsibility of animal control issues from the Canyon County Sheriff's office and originally had just one animal control employee. The Department now supports three employees.
Animal Control Officers provide service seven days a week from 8 a.m. to 6 p.m. Shifts can adjust based on calls for service which are tracked to maintain the best coverage to cover calls for service.
These calls for service include:
Picks up and impounds vicious, dead, problem and stray animals from public and private property.
Picks up and impounds vicious, dead, problem and stray animals from public and private property.
Responds to complaints and requests for service including, but not limited to; Animal noise, abuse, bite reports, strays, lost and runaway animals and nuisance animals including, large livestock
Performs animal enforcement activities including issuing citations, impoundment and other enforcement related responses.
Assists in educating the public of animal control issues. This may include but is not limited to, press release information, providing instruction in a public forum setting and providing information on laws, ordinances and husbandry to the public in various ways.
Handles collection of dead animals within the City limits.
Animal Control Officers also coordinate:
Provides needed information and demonstrations concerning how to perform certain work tasks to new employees in the same or similar class of positions.
Attends meetings, conferences, workshops, and training sessions and reviews publications and audio-visual materials to become and remain current on principles, practices, and new developments in assigned work areas.
Animal Control Officer Employment Requirements:
1 plus years of experience in the care and handling of animals;
Or any combination of experience and training which provides the equivalent scope of knowledge, skills, and abilities necessary to perform the work.
No felony or serious misdemeanor convictions since the age of 18
No under the age of 18 adult criminal waivers
No undetected felony or serious misdemeanors committed by applicant since the age of 18
No minor misdemeanor convictions in the last 5 years or extensive minor misdemeanor history
No marijuana/cannabis use in the last 3 years
No other illicit drug use in the last 5 years
High school diploma or equivalent required
Must be 21 years of age or older
Must be a legal citizen of the United States
Physical Demands
| | |
| --- | --- |
| N (Not Applicable) | Activity is not applicable to this position. |
| O (Occasionally) | Position requires this activity up to 33% of the time (0 - 2.5+ hrs/day) |
| F (Frequently) | Position requires this activity from 33% - 66% of the time (2.5 - 5.5+ hrs/day) |
| C (Constantly) | Position requires this activity more than 66% of the time (5.5+ hrs/day) |
Physical Demands

Lift/Carry

| | |
| --- | --- |
| Stand | F |
| Walk | F |
| Sit | F |
| Manually Manipulate | F |
| Grasp | F |
| Reach Outward | O |
| Reach Above Shoulder | O |
| Speak | C |
| Climb | F |
| Crawl | O |
| Squat or Kneel | O |
| Bend | O |

| | |
| --- | --- |
| 10 lbs or less | F |
| 11-20 lbs | F |
| 21-50 lbs | F |
| 51-100 lbs | O |
| Over 100 lbs | O |

Push/Pull

| | |
| --- | --- |
| 12 lbs or less | F |
| 13-25 lbs | F |
| 26-40 lbs | O |
| 41-100 lbs | O |
Ability to take and pass required:
Oral board evaluation
Extensive FBI & criminal background check
Polygraph examination
Extensive psychological examination and evaluation
Medical fitness examination
Preference Points
Preference Points will be given to those individuals who meet one of the following criteria:
Military experience will be accepted if the applicant's actual duties were directly related to civil police work.
Sixty-four (64) college credits. College credits must be from an accredited institution and may include academic or technical courses.
Bilingual in Spanish/English - A language fluency test will be conducted.
Please direct questions regarding this position to shepardc@cityofnampa.us
Jobs close at 11:59 PM (Eastern) on the deadline date specified, or when the position capacity has been met, or unless otherwise specified in the announcement. If the deadline date is not specified in the announcement, the agency has sole discretion on setting the deadline and jobs may close without notice. It is the applicant's responsibility to thoroughly read and understand the deadline requirements and capacity limits as outlined by the agency.

Applicants are responsible for checking their email and logging into their PoliceApp, PublicSafetyApp, FireFighterApp or EmployementApp account to monitor for emails, scheduling and process updates.
Login & Apply Now