Round Rock ISD. - Certified Police Officer
---
Job Announcement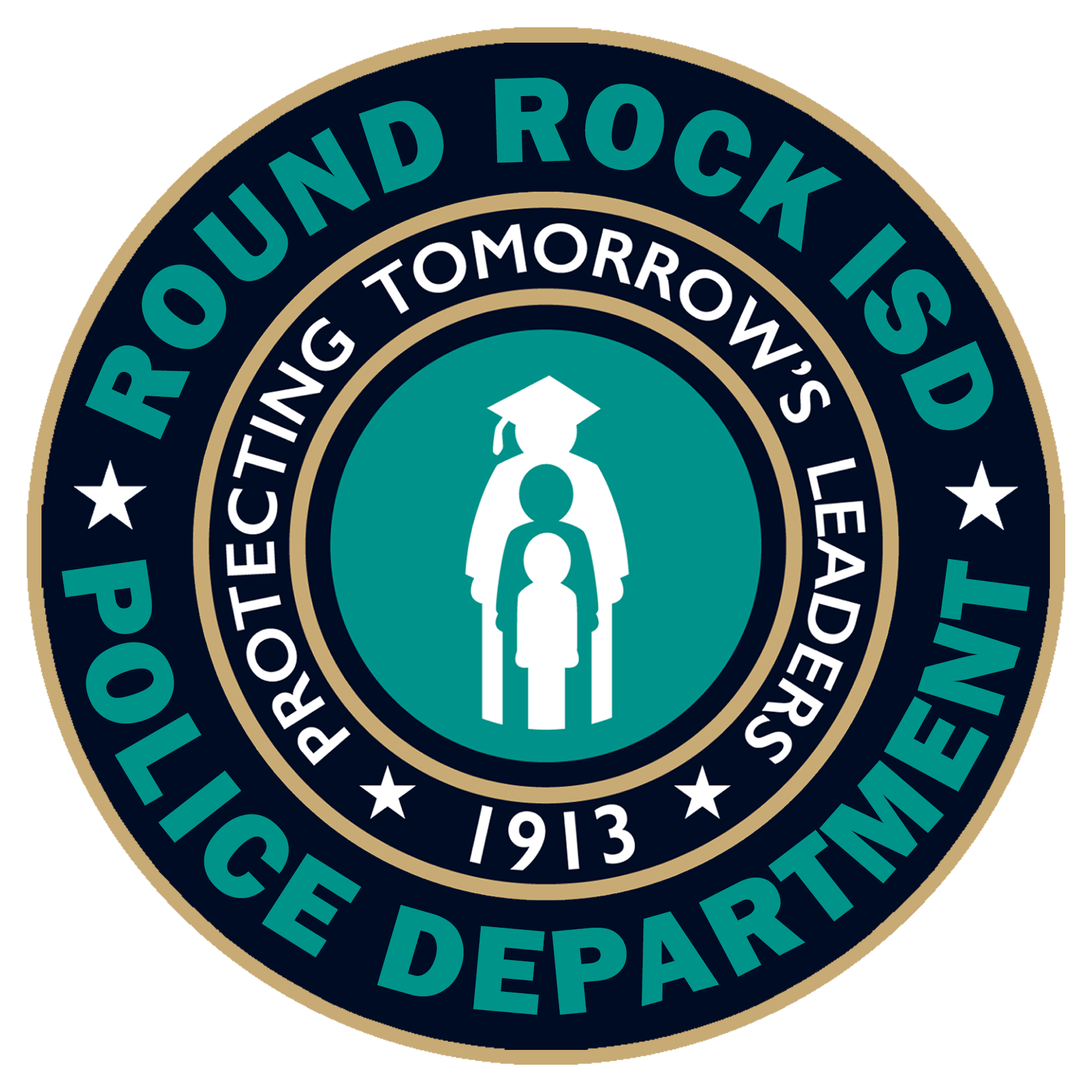 2023-2024 SCHOOL YEAR
260 DAY SERVICE CALENDAR
MULTIPLE POSITIONS AVAILABLE

COVER LETTER AND RESUME REQUIRED
Code : 6317-1
Location : POLICE DEPARTMENT
Job Family : NON-EXEMPT
Posting Start : 08/08/2023
Posting End : 12/31/9999
Details : JOB DESCRIPTION
HOURLY RATE RANGE: $29.31-$35.75

INCENTIVE PAY AVAILABLE FOR THE FOLLOWING CREDENTIALS
ADDITIONAL $0.15 TO $1.80 PER HOUR

TCOLE Mental Health Officer Certification
TCOLE Field Training Officer Certification
TCOLE Field Training Officer Unit (8 Officers)
TCOLE Field Training Officer Coordinator
TCOLE or SBLE Master Officer
TCOLE or SBLE Advanced Officer
TCOLE or SBLE Intermediate Officer
K-9 Officer Handler
K-9 Officer Supervisor
Bilingual Court Certification
Master's Degree
Bachelor's Degree
Associate's Degree


ENTRY QUALIFICATIONS: HIGH SCHOOL DIPLOMA OR EQUIVALENT AND VALID CURRENT TEXAS OFFICE LICENSE ISSUED BY THE TEXAS COMMISSION ON LAW ENFORCEMENT (TCOLE). MUST MEET THE DISTRICT VEHICLE LIABILITY POLICY REQUIREMENTS AND MAINTAIN A VALID TEXAS DRIVER'S LICENSE. RESTORATIVE PRACTICES, BEHAVIORAL HEALTH, DIVERSITY TRAINING, AND BASIC NASRO TRAINING OR EDUCATION AND TRAINING PROGRAM DESCRIBED IN SECTION 1701.263 OCCUPATIONS CODE MUST BE COMPLETED WITHIN 180 DAYS DAYS OF PLACEMENT INTO THE DISTRICT OR A CAMPUS OF THE DISTRICT.
BASIC FUNCTION & RESPONSIBILITY:
Patrol district property to protect all students, personnel, and visitors from physical harm and prevent property loss due to theft or vandalism. Enforce all laws of both felony and misdemeanor degree of federal, state, or local origin and enforce all rules and regulations promulgated by the Round Rock ISD Board of Trustees. Work in collaboration with the District and community as a resource for safety and security issues.

CHARACTERISTIC DUTIES & RESPONSIBILITIES:
The essential functions, pursuant to the Americans with Disabilities Act, may include the characteristic duties, responsibilities, knowledge, skills, and abilities noted herein; however, this is not a comprehensive listing of all functions and tasks performed by positions found in this job description.

Support of Administrative, Fiscal and/or Facilities Functions:

 Patrol assigned locations in car, on foot and any other means of transportation within district jurisdiction; stop drivers who are operating vehicles in violation of laws; warn drivers against unlawful practices; issue citations; check buildings for physical security; receive, search, book, fingerprint, and transport prisoners.
 Respond to all calls from campuses concerning crisis situations, accidents, and reports of crime.
 Investigate criminal offenses that occur within district jurisdiction.
 Collect and preserve evidence for criminal investigations including witness statements and physical evidence.
 Make arrests as necessary; interview victims, complainants, and witnesses; interrogate suspects; file appropriate charges, and ensure placement in jail or juvenile detention centers for law violations as necessary.
 Write effective legal incident reports.
 Testify and present evidence in court as needed.
 Provide traffic control at athletic events, school closings or openings, or at any other time.
 Provide protection to or escort district personnel as needed.
 Operate all equipment, including firearms according to established safety procedures.
 Compile, maintain, and file all physical and computerized reports, records, and documents required, including affidavits for arrest, incident reports, and activity reports.
 Provide assistance to campuses/departments as requested.
Organization Improvement:
 Work collaboratively to improve programs.
Professional Growth and Development:
 Participate in professional development that increases effectiveness and improves District performance.
School/Community Relations:
 Work cooperatively with other police agencies to share information and provide other assistance as needed.
 Maintain contact with district personnel, students, parents, and other community members regarding law enforcement problems and preserve good relationships with the general public.
 Interact positively with employees and the community to provide needed information and to promote the District in a favorable manner.
Organization Morale:
 Participate in team building activities and the decision-making process as appropriate.
 Communicate and collaborate with campus/department staff to enhance service delivery and customer satisfaction.
Other Responsibilities:
 Comply with policies established by federal and state law, including but not limited to State Board of Education and
local Board policy.
 Perform other job-related duties as assigned.
SUPERVISION EXERCISED:
None.
KNOWLEDGE, SKILLS & ABILITIES:
 Knowledge of Texas Penal Code, Texas Code of Criminal Procedures, Texas Education Code, Texas Family Code, and
juvenile laws and procedures.
 Knowledge of criminal investigation, police report writing, and criminal laws.
 Skill in verbal and written communication.
 Ability to subdue offenders, including use of firearms and handcuffs.
 Ability to control sudden violent or extreme physical acts of others and exhibit rapid mental and muscular
coordination simultaneously.
 Ability to pass required physical, psychiatric, and drug tests.
 Ability to wear bulletproof vest weighing approximately 5 lbs.
 Ability to carry a police duty belt at waist level weighing approximately 15-20 lbs, containing a gun, handcuffs, radio,
and ammunition.
 Ability to work well with youth and adults.

TOOLS/EQUIPMENT USED:
District vehicle, firearms, handcuffs, security equipment, two-way radio, alarm systems and other security equipment,
fire extinguisher, and standard office equipment, including computer and peripherals.

ENTRY QUALIFICATIONS:
High school diploma or equivalent and valid and current Texas Peace Officer License issued by
Texas Commission on Law Enforcement (TCOLE). Must meet the District vehicle liability policy requirements and
maintain a valid Texas driver's license. Restorative practices, behavioral health, diversity training, and basic NASRO
training or education and training program described in Section 1701.263 Occupations Code must be completed within
180 days of placement into the District or a campus of the District.
PHYSICAL & MENTAL DEMANDS:
 Maintain emotional control under stress.
 Work with frequent interruptions.
 Drive motor vehicles; use firearms, handcuffs, alarm systems, security equipment, two-way radio, alarm and other
security equipment, fire extinguisher, and standard office equipment.
 Use computer for prolonged period resulting in repetitive hand motions.
 Lift, carry, and/or move up to 45 lbs. occasionally.
 Sit, stand, climb, and walk strenuously for prolonged periods of time.
 Bend, stoop, twist, turn, pull, push, and climb as needed.
 Travel district-wide on a frequent basis and statewide occasionally.
 Work extended and irregular hours and be on-call 24 hours a day.
ENVIRONMENTAL FACTORS:
 Work is performed both inside and outside with moderate exposure to sun, heat, cold, and inclement weather.
 Work may involve adverse and hazardous working conditions, including violent and armed confrontations.
 Work involves considerable exposure to unusual elements, such as dirt, dust, fumes, smoke, unpleasant odors,
and/or loud noises.
 Work environment involves exposure to hazards of physical risks, which require following safety precautions.
Please direct questions regarding this position to julie_harmon@roundrockisd.org
Jobs close at 11:59 PM (Eastern) on the deadline date specified, or when the position capacity has been met, or unless otherwise specified in the announcement. If the deadline date is not specified in the announcement, the agency has sole discretion on setting the deadline and jobs may close without notice. It is the applicant's responsibility to thoroughly read and understand the deadline requirements and capacity limits as outlined by the agency.

Applicants are responsible for checking their email and logging into their PoliceApp, PublicSafetyApp, FireFighterApp or EmployementApp account to monitor for emails, scheduling and process updates.
Login & Apply Now