Logan County Sheriff's Office - Deputy Sheriff
---
Job Announcement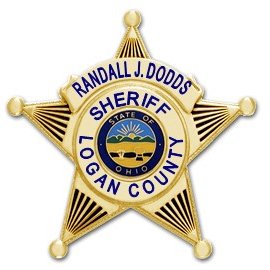 LOGAN COUNTY, OH SHERIFF'S OFFICE
NOW HIRING
DEPUTY SHERIFF

Starting pay is $22.95 - $24.95 based on experience
LATERAL ENTRY
40 HRS/WEEK
Minimum Acceptable Characteristics
High School Graduate or equivalent
Peace Officer Certification
Pass all LCSO general employment requirements.
Resident of Logan or an adjacent county within 90 days of employment.
Valid Ohio Driver's License
General knowledge of the operations of the LCSO.
Knowledgeable in general police methods, skills and tactics.
Have a working knowledge of criminal and traffic laws and laws of arrest.
Familiar with location of roads and buildings within Logan County by end of probation.
Able to operate all required vehicle, emergency and communications equipment by the end of probation. Must also be able to operate all required computer programs.
Proficient in the use of firearms and pass annual qualifications.
Able to react quickly and calmly in emergency situations.
Able to deal with the public in a professional, clear and courteous manner at all times.
Able to prepare clear, concise and accurate reports and statements.
Able to use proper research methods to gather data.
Able to read and understand technical material relating to police work.
Able to calculate fractions, decimals & percentages.
Able to sit, stand or operate a vehicle for long periods of time.
Able to physically handle combative situations.
Able to walk on uneven terrain on a regular basis; through farm, marsh or wooded areas as needed; and up and down stairs.
Able to run intervals of 5 to 10 minutes.
Able to work outdoors in all types of inclimate weather.
Able to frequently lift/move 50 pounds or more combined with bending or twisting and occasionally lift/move 100 pounds or more.
Job Duties in Order of Importance:
50%
PATROL:
Patrols Designated areas of the county, on foot and in vehicle.
Maintains security, enforces laws and ordinances, stays alert to criminal activity and protects life and property of citizens.
Responds to calls and initiates investigation.
15%
INVESTIGATION:
Investigates complaints, prepares and submits written reports and presents evidence in court when necessary.
Pursues and apprehends violators of the law when observed and as a result of investigations.
10%
TRAFFIC:
Enforces traffic laws, investigates traffic accidents, gives assistance to injured persons as required and prepares all required reports.
Issues traffic citations.
10%
PROCESS SERVICE:
Serves arrest warrants and civil papers to include: summons, subpoenas, writs, Civil Protection Orders, bad check notices, etc.
5%
PUBLIC RELATIONS:
Maintains favorable rapport with the public.
Conducts security house checks as required.
Performs funeral and parade escorts as required and as time permits.
5%
Prisoner transports as needed and if time permits.
5%
Performs all other duties as assigned.

Subject to call in emergency situations.
LOGAN COUNTY SHERIFF'S OFFICE IS AN EQUAL OPPORTUNITY EMPLOYER
Application Fee (if any) will be refunded upon request at the first interview.
Please direct questions regarding this position to sheriff@logancountyohio.gov
Jobs close at 11:59 PM (Eastern) on the deadline date specified, or when the position capacity has been met, or unless otherwise specified in the announcement. If the deadline date is not specified in the announcement, the agency has sole discretion on setting the deadline and jobs may close without notice. It is the applicant's responsibility to thoroughly read and understand the deadline requirements and capacity limits as outlined by the agency.

Applicants are responsible for checking their email and logging into their PoliceApp, PublicSafetyApp, FireFighterApp or EmployementApp account to monitor for emails, scheduling and process updates.
Login & Apply Now