Cedar Grove Township Police Department

---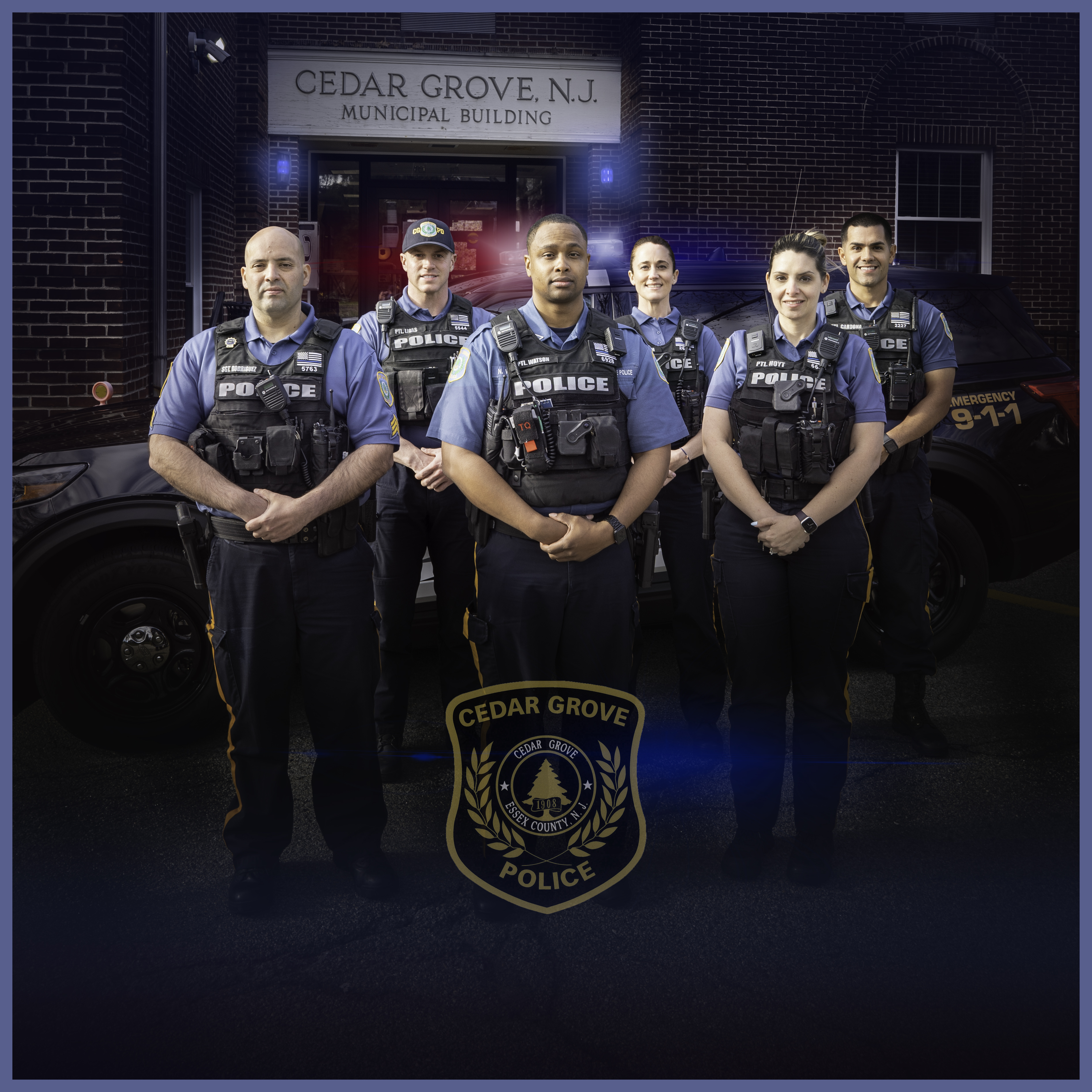 CEDAR GROVE POLICE DEPARTMENT
Welcome to the Cedar Grove Police Department. The 32 men and women of the department take pride in serving and protecting our residents.
MISSION STATEMENT
The Cedar Grove Police Department is committed to providing quality service with the highest level of professionalism and integrity. We dedicate ourselves to protect the lives, property, and rights of people, to maintain order, and to enforce the law impartially by working in partnership with the community.
ABOUT CEDAR GROVE
The Township of Cedar Grove has a population of approximately 13,000 residents and covers just over 4 square miles. It has been rank as one of the best places to live in Essex County. A state highway, Route 23, run through the center business district.