Portsmouth - Office Manager - Legal
---
Job Announcement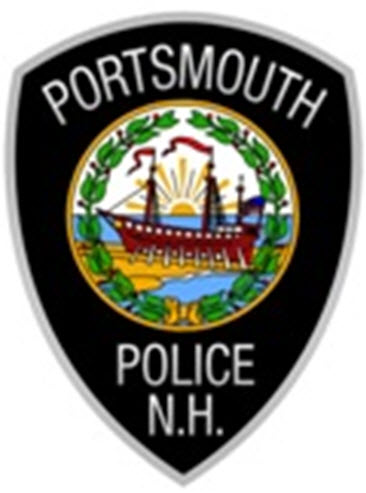 Portsmouth NH Police Department
Now Hiring
OFFICE MANAGER - LEGAL
NATURE OF WORK
The purpose of this position is to provide legal support services to members of the police and legal departments through trial preparation, case management, court attendance, case quality control and records maintenance as well as to provide support services to the Investigative Division and Records Unit in the absence of the Office Manager – Records or Investigative Division Secretary. The work involves preparing cases and files by collecting all pertinent supporting documentation, conducting legal research regarding charges and other matters, tracking evidence, administering procedural requirements, coordinating and arranging for trial attendance and direct and indirect client and customer contact. This work is subject to evaluations through observation, reports and the results achieved.
MINIMUM REQUIRED QUALIFICATIONS
An applicant for this should have, at a minimum, an Associate's Degree with a major in Legal Secretary, and not less than four years of progressively responsible clerical and/or secretarial experience including 2 years as a legal secretary involving the use of typing, stenographic, data processing, and office automation applications and bookkeeping skills or an equivalent combination of training and experience.
EXAMPLES OF ESSENTIAL JOB FUNCTIONS
Collects all pertinent documentation for cases such as performing record checks, obtaining certified copies of past convictions, state and federal criminal records, medical records and laboratory tests, witness and victim statements and assembles habitual offender packages.
Assigns new cases and files to prosecutors and assures all follow up is complete and included in the files.
Provides timely notice to maintain due process pursuant to Federal and State law g., sending test results to defendants and the administrative license suspension and corresponding records to the appropriate state offices after receiving blood or breath test results.
Produces the trial lists and subpoenas appropriate civilian witnesses. Schedules new court dates of continuances as deemed necessary.
Independently maintains reminder systems for tracking requests for information and other procedural matters to assure the judicial process is acted upon timely and fully.
Coordinates witnesses. References appropriate information to the prosecutor, and schedules court dates for continuances. Coordinates with the prosecutor and victim witness advocate on trial day to assure attendance of police witnesses.
Answers complaints, requests for information, and other verbal and written communications regarding pending or prior matters.
Coordinates and arranges Motor Vehicle Administrative License Suspension hearings.
Prepares offer letters and other correspondence for prosecutor's review.
Responsible for processing Police records requests including payment collection/deposit, billing, mailing, booking video request, etc based on department policies and fee schedules.
Type and transcribe as needed at a speed necessary for successful job performance.
Acts as liaison to the volunteers assigned to the Records and Court Units.
Approves release or inspection of police reports based on Department policies and guidance from the Police Prosecutor.
Responds to non-routine questions and information requests from the public.
Performs monthly UCR audits and generates monthly reports in electronic format in the absence of the Office Manager - Records.
Performs inquires for Criminal History checks related to permits and licenses.
When requested, trains other personnel on various procedures related to Records Unit functions.
Performs related work as required as well as other duties as may be assigned from time to time by a manager and/or administrative professional.
Responsible for the purchase and inventory maintenance of general office supplies.
Responsible for maintaining certifications of official documents; such as radar certifications, breathalyzer certifications and the intoxilyzer machine certification..
Assists with the repair of all departmental office-type equipment in the absence of the Office Manager – Records.
Assists with budget preparation and other activities such as information collection for the Court Unit.
May cover minimal duties of the Data Entry Clerk in their absence.
EXAMPLES OF OTHER JOB FUNCTIONS
Maintains defendant location information. Coordinates interstate agreements on detainers and arrangements for prisoner transport.
Sends discovery information to the defendant or defense counsel. Collects payments form defendants ordered to pay restitution as directed by the court.
Purges and maintains criminal records which includes recording dispositions, bail conditions and processing of annulments granted by the courts.
Performs related work as required as well as other duties as may be assigned.
ENVIRONMENT, WORKING CONDITIONS, PHYSICAL AND MENTAL EFFORT
Works in a typical office environment which is handicapped accessible, but may be subject to uncomfortably warm or cool temperatures. The work is primarily of an intellectual nature but requires the moderate lifting of binders, reports, office equipment and supplies weighing up to 25 pounds and being able to file papers in four drawer filing cabinets. He/she must be able to hear normal sounds, distinguish sound as voice patterns and communicate through human speech using the American English language.
REQUIRED KNOWLEDGE, SKILLS AND CAPABILITIES
An incumbent in this position consistently demonstrates a(n)...
Thorough knowledge of the judicial process, applicable information sources, deadlines and evidentiary requirements. Ability to maintain confidential information.
Thorough knowledge and proficiency in the use of office and data processing equipment, American English, spelling and legal terminology.
Competence in planning and completing work with minimal to no supervision.
Ability to adequately inform police officers and attorneys about applicable law and procedural requirements.
Ability to compose complex correspondence and to prepare, type and proof read complex files, briefs and reports as to form, content and logic flow.
An ability to establish and maintain effective working relationships with police officers, attorneys, officials, complainants, defendants, witnesses, customers and other employees.
Maintenance of a valid drivers license.
Ability to communicate effectively with customers, co-workers, other employees, departments, officials and other agencies orally, in writing and by listening in the activities of conversation, discussion, notes, memorandum, correspondence and oral presentations.
(The above descriptions are illustrative. They are intended as guides for personnel actions and are not complete itemizations of all facets of any job.)
Jobs close at 11:59 PM (Eastern) on the deadline date specified, or when the position capacity has been met, or unless otherwise specified in the announcement. If the deadline date is not specified in the announcement, the agency has sole discretion on setting the deadline and jobs may close without notice. It is the applicant's responsibility to thoroughly read and understand the deadline requirements and capacity limits as outlined by the agency.
Login & Apply Now
×
Get Real-Time Job Alerts!
Join our mailing list to receive up-to-the-minute job alerts, exam notifications and more: