Orleans Police Department
---
Orleans Police Department

ABOUT OUR DEPARTMENT
The police department is comprised of 28 employees, with an authorized sworn strength of 22 full-time officers. The Department is divided into two distinct divisions, Operations and Support Services. The Operations division is led by the Lieutenant and is responsible for all uniformed functions within the organization. The Support Services division is led by the Deputy Chief, who oversees the Detective Bureau and Communications.
MISSION STATEMENT
The Orleans Police Department defends the community and ensures public safety by protecting life, property and rights through education, crime prevention, and impartial enforcement of the law.
Vision Statement:
Provide a safe and secure community enhancing the quality of life in Orleans through community engagement,
professional development and effective deployment of resources and technology.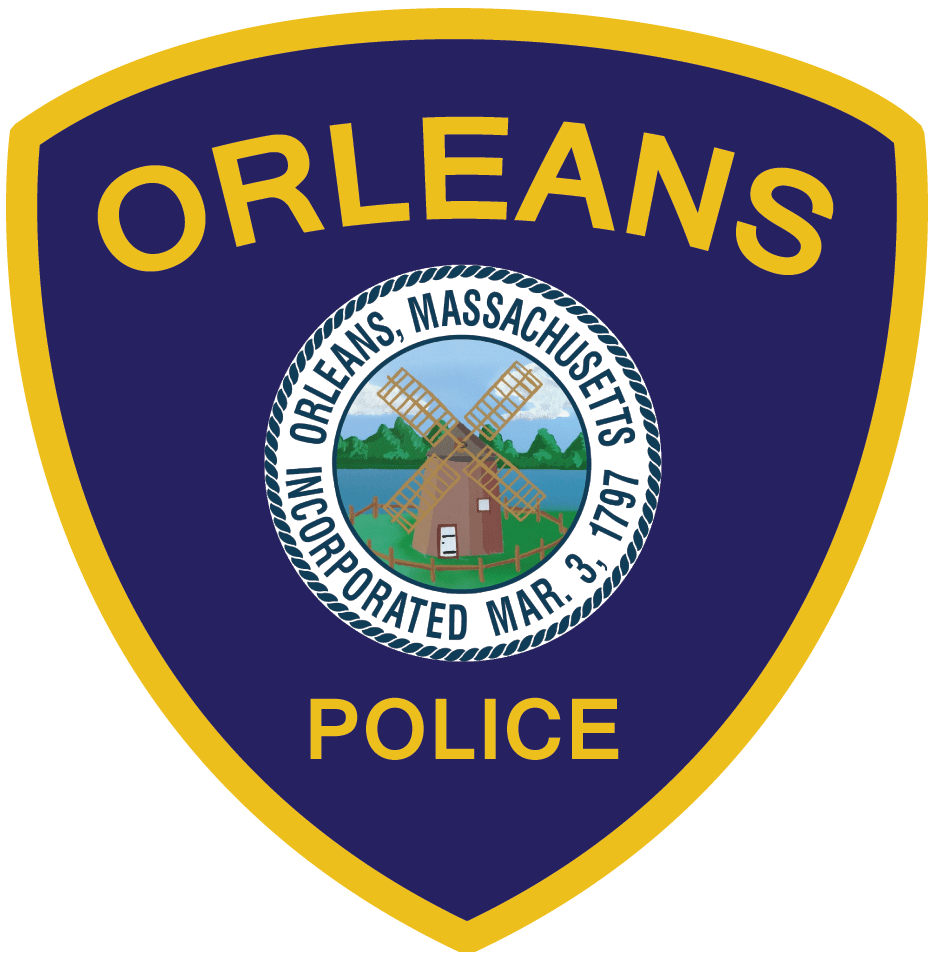 ABOUT OUR COMMUNITY
The Orleans Police Department proudly serves the Town of Orleans; a vibrant, picturesque Cape Cod community of approximately 6,300
year around residents, with an estimated summer population of 19,000. The town covers 13.94 square miles of total land area, with 54 miles of Town-maintained roads and 11 miles of State roads. The Department remains a progressive and innovative law enforcement agency, possessing a strong value system that emphasizes serving the community. The Orleans Police Department is proud to be accredited by the Massachusetts Police Accreditation Commission, reflecting the commitment of the Department to deliver police services with proven and efficient practices of modern policing.